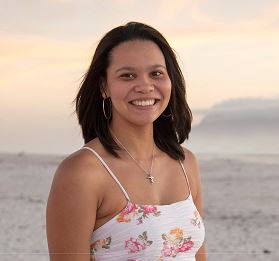 Harlequin is very happy to welcome debut author Therese Beharrie to Harlequin Romance!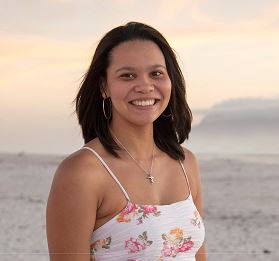 For as long as I can remember, I've wanted to be a romance writer.
So when I learnt that Harlequin's So You Think You Can Write contest was open to South Africans and offered a publishing contract as prize, I convinced myself that this was how I would make my dream come true. I entered for the first time in 2014, placed in the Top 25, and was fortunate enough to receive feedback from the Harlequin Romance team on my entry. Keeping this feedback in mind, I wrote a new book, and entered it into the 2015 competition.

When I didn't progress to the next round after making it to the Top 55, my belief that the competition would make me a published writer began to waver. I started planning my next step, researching more traditional submission processes and, though I was reluctant to, began to look at other publishers.
But before I could I act on this new plan, I got a request for my full manuscript from the wonderful Flo Nicoll, editor of the Harlequin Romance line.
I knew that this was it – if I didn't receive positive feedback, I was going to have to look at new ways of making my dream come true. If I did, I would be on my way to being published. A few days later (yes – days! I told you she was wonderful!), Flo got back to me – though the story wasn't exactly Harlequin Romance material, she wanted to talk to me about what it could become.
"I found myself growing as a writer with every set of revisions."
This marked the start of an amazing experience. Working with an editor, especially one who respected my vision for my characters, helped my story become stronger and I found myself growing as a writer with every set of revisions. I told myself that even if I didn't end up with a publishing contract, growth would be enough.
But every set of revisions also made me hopeful – surely Flo wouldn't invest this much time and then tell me "thanks, but no thanks"? Even with this in mind, I kept waiting for exactly that. When Flo told me that she was sending my manuscript to Harlequin Romance Senior Editor Bryony Green, I couldn't quite believe it. For weeks I played the "I'll check my email every few minutes" game, and dismissed my husband when he told me he was sure the news would come as a birthday present.
"Hearing that my dream had come true . . . was magical."
Sure enough, I got The Call the day before my birthday (I gladly told my husband he was right). Without making me suffer, Flo happily told me that Harlequin wanted to offer me a two-book contract! Hearing that my dream had come true – that the hard work I'd put into Blake and Callie's story and the risk I'd taken leaving my full-time job had been worth it – was magical. I must have told Flo "thank you" a million times because of the shock and tears, and after The Call, I spent a solid ten minutes hugging my husband and telling him "they want to publish my book"!
I feel so honoured to be a part of the Harlequin Romance family, though I do still pinch myself to check that it's real!
Look for Therese's debut Harlequin Romance book, The Tycoon's Reluctant Cinderella, in January 2017!
Say hi to Therese on Twitter @ThereseBeharrie, and visit her blog!
Would you love to get "The Call" from a Harlequin editor? Visit writeforharlequin.com regularly for updates on contests, author tips and more!