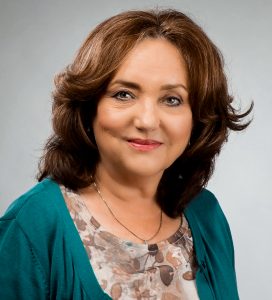 We're thrilled to welcome Tanya Stowe to Love Inspired Suspense! Read her inspiring story below:
When my lovely editor, Shana Asaro, asked me if I would like to write a blog about THE CALL, I had to chuckle. You see, I think I'm pretty well-rounded with lots of challenging life experiences. I married my high school sweetheart forty-four years ago. We have four children and twenty-one grandchildren. I've survived all their childhood tragedies…broken bones and broken hearts. I've even survived the grown-up mistakes, teenage pregnancies, special needs babies and failed marriages. I worked for a performing arts center with the most highly-strung individuals around and kept my sanity. I even followed my husband's job to live in the Middle East for two years. I considered myself to be pretty unflappable until…THE CALL.
I returned late one Friday afternoon from shopping and checked my email to find that Shana had sent a message. Apparently my phone number was missing from my info. Could I please send it?
Of course I knew what that meant. Madly typing, I dashed off my number, hit send and sat back to wait…and wait…and wait. Growing concerned, I checked my email. Sure enough Shana had sent another message. The number I sent wasn't working because…duh…I'd typed the wrong number.
In a flurry, I sent the correct number and the phone rang. Shana introduced herself and explained very kindly that she'd like to make an offer on my book.
"Yes," I said.
Shana paused. "Well, perhaps you'd better hear the offer first."
"Oh, OK. But the answer is still yes."
Very patiently, Shana explained that she loved my voice. No editor has ever told me they love my voice so my normally level head shot up into the clouds. I'm not even sure what she said after that but I came down to earth quickly when she outlined the process and the next steps. Paperwork, contracts and more edits.
More edits. I had work ahead of me but that's the reason Harlequin books are so wonderful. Shana and all the editors pull the very best writing out of authors and fine-tune stories to make them sing.
Years ago I submitted to Harlequin and was rejected multiple times. My stories simply weren't up to par. I finally gave up, convinced that I wasn't Harlequin material. But years later, they were running a contest, looking for romantic suspense writers and I thought it would be a good opportunity to hone my skills. God has a sense of humor because when I least expected it, I was the author of a Love Inspired Suspense.
Shana patiently listened as I chatted about how excited I was, how wonderful it was to be a Harlequin author at long last. How I knew Mojave Rescue would be the best it could be. We had just sold our house and moved into a motorhome to travel the States. I was leaving behind my home in the desert and I hoped readers would love the Mojave setting as much as I did.
After a while in a very kind voice Shana said, "Well, if you have no more questions for me, I think it's time for me to end our call."
I realized it was late on a Friday night and Shana had stayed late to listen to me ramble on and on. "Oh, of course. Of course. Thank you. Thank you."
I think I said thank you again even as she clicked off.
Yep, that's me all right. Unflappable.
Congratulations, Tanya! Welcome to the Harlequin family!