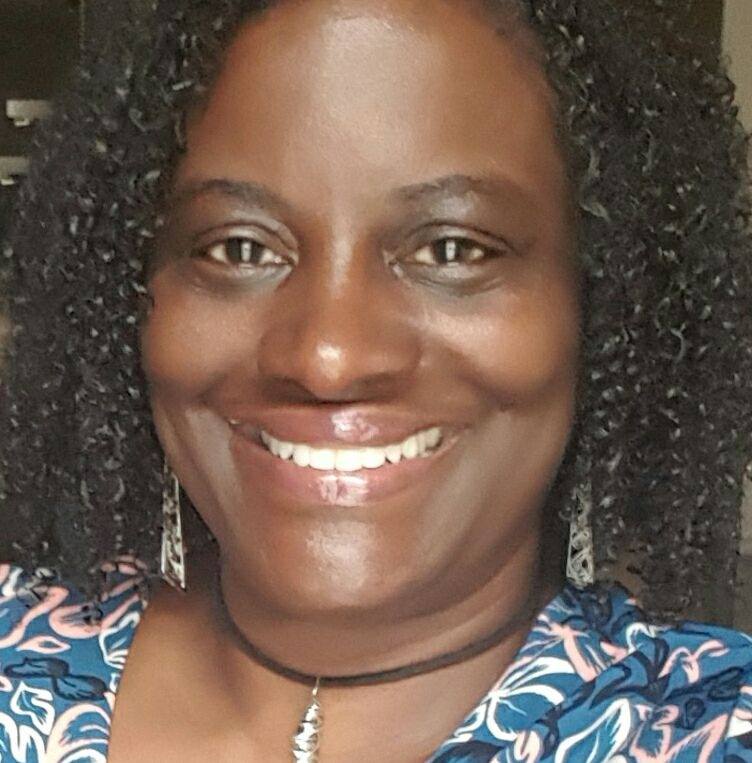 This week we welcome Reese Ryan to Harlequin Kimani Romance!
When I moved to North Carolina nearly eight years ago, I quickly discovered that the roads are full of bends and twists, hills and valleys. Characteristics I didn't much appreciate when I first took to those roads on my bicycle.
The road to publication for my Harlequin Kimani Romance debut, Playing with Desire, was a lot like that. Filled with zigzags, deviations and ups and downs.
I'd originally planned for it to be a third novel in an earlier series. However, the heroine (a secondary character in that series) had several constraints that weren't conducive to that particular story. The series was set in the Midwest—where I'm from. But I really wanted to write a sexy series set in a coastal North Carolina town. As I struggled with those conflicts, my writing stalled. Before I realized it, nearly two years had passed.
"I ditched the constraints that held me back and wrote the story I really wanted to write."
When I finally revisited the story, I felt deeply connected to this story of a single mother who finds love unexpectedly with a handsome, British ex-pat who is the quintessential bachelor. I ditched the constraints that held me back and wrote the story I really wanted to write. This required some major changes.
The setting changed from the Midwest to the fictional coastal town of Pleasure Cove, North Carolina. My heroine transformed into Maya Alvarez—a divorced single mother with two vivacious little girls. She is strong as steel, smart as a whip and incredibly dedicated to her children and her job. Maya bends over backwards to take care of the needs of everyone but herself. Yet, she is also flawed. Once I made those changes, the story flowed and I quickly finished the manuscript.
"I was torn between submitting to a traditional publisher or indie-publishing the series."
I was torn between submitting to a traditional publisher or indie-publishing the series. I discussed the dilemma with a friend who'd recently signed with Kimani Romance. She encouraged me to submit to them. Eventually, I did. However, several months went by without a response. So I was determined to publish the story on my own.
Fast forward a few months. I'd announced my plans to indie publish the series. However, I still believed the story was a good fit for Kimani Romance. A little voice in the back of my head kept encouraging me to try one more time. I submitted to Kimani Romance again and when I didn't hear back, I moved forward with indie-publishing a prequel I'd written to the story. I was a few days away from hitting publish on the prequel when I received an email from Keyla Hernandez at Kimani requesting the full manuscript.
I was pleasantly surprised, but terrified to get too excited about the development. I polished up the manuscript and sent it off, crossing my fingers and toes. When Shannon Criss and Keyla Hernandez called to discuss the manuscript, and make an offer for a four-book series, I was slightly astonished and immensely grateful.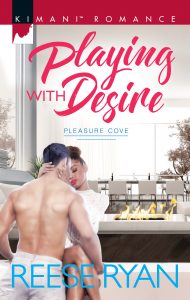 Playing with Desire is a stronger story, thanks to the guidance and direction of Kimani's editorial team. I developed a different series that includes that prequel, which I am indie-publishing, with Kimani's blessing. I love being a hybrid author, and I hope that my partnership with Kimani Romance will continue for years to come.
The journey to publication with Harlequin Kimani Romance was filled with bends and twists, peaks and valleys, but a challenging road builds character and makes us stronger. Yes, pedaling up a steep hill can be tough, but sailing down the other side with the wind in your hair makes every minute of the journey worth it.
To read Maya and Liam's story, pick up a copy of Playing with Desire, available now from Harlequin Kimani Romance!
To learn more about Reese, visit her at ReeseRyan.com and follow her on Instagram, Facebook or Twitter.