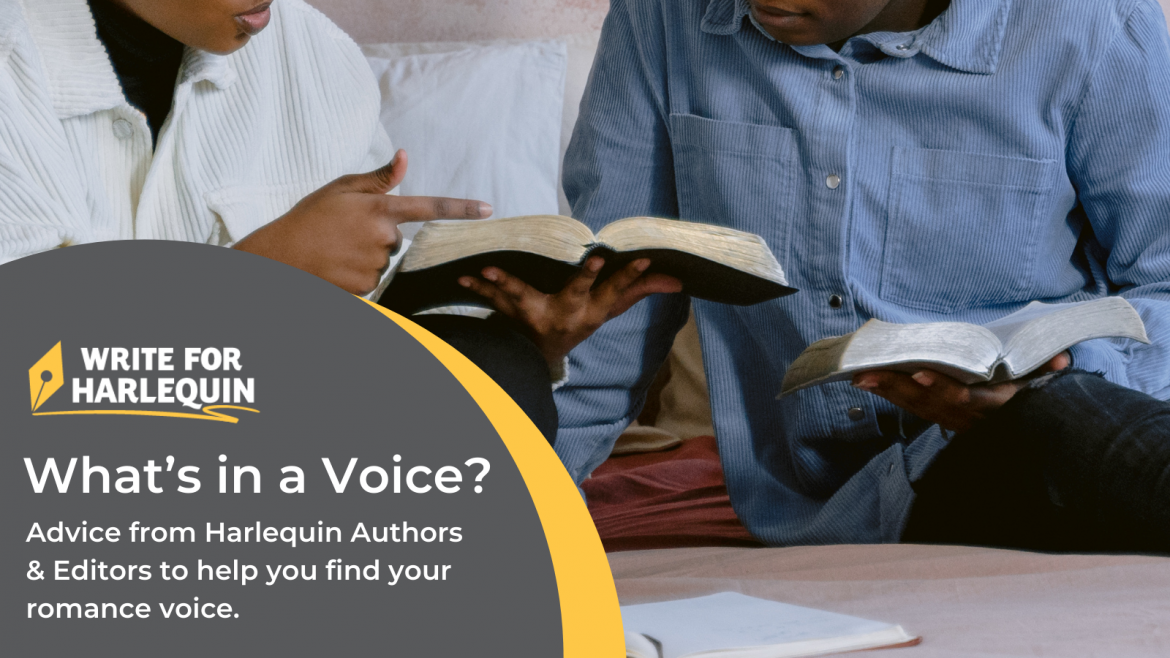 We're excited to welcome author Nadine Gonzalez to the Write for Harlequin blog! She started her first novel while in law school and her modern romances reflect the vibrance of Miami and its unique mix of cultures. Below are some tips curated by Nadine for writers looking to develop their
voice

.

Finding your voice as a writer is a journey to self-acceptance. The process can take years, but here are five tips that may help:
Workshop your manuscript. Attend a writer's workshop or swap chapters with fellow writers. Seek honest and unfiltered feedback. Identify your strengths and focus on what "works."
Read your work aloud. Alternatively, use text-to-speech software and let an AI read it to you. Pay attention to the rhythm of your sentences.
Read across genres. Mine other genres for tricks that can be applied to your own.
Broaden your vocabulary. Play with words to breathe life into the narrative.
Be consistent. Maintain your tone and tempo throughout the story.
Mix it up. Pull references from classic literature and film, but also the popular culture of the day.
Bonus tip: Tighten dialogue. If a line of dialogue doesn't contribute much, delete it.
I hope these tips help. Good luck and happy writing!