This week, pet peeves, favourite heroes, dietary downfalls and more from Associate Editor Laura Barth!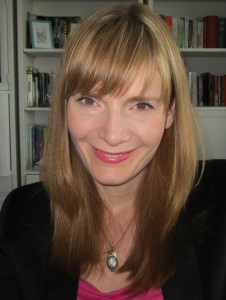 Hi! I'm Laura Barth, associate editor for Harlequin American Romance and Blaze and manager of the Worldwide Mystery and Suspense program. I also have two authors who write for Harlequin Heartwarming. I started my career at Harlequin as a proofreader in 2005. It was fantastic being paid to read romance novels all day! My job today is much different—I read fewer novels, but I get to work closely with authors and have a lot more influence over how the characters reach their happy ending. And now, a few confessions…
1. I'm easily bored.
Variety is the spice of life, and I especially value it in my work. The different romance lines I work on span the spectrum of heat levels, and I love the challenge in finding the right tone for each story. I also enjoy managing Worldwide Mystery and Suspense because what I do in that role is so different from my editor life. I still assess and contract books, but I also schedule titles and ensure that the whole program is moving along smoothly. And I need to maintain relationships with other publishers, as well as agents and authors outside of the romance community.
Fast-paced stories with active plots are great for keeping my attention and interest. One of my pet peeves is stories where nothing really happens. I loved Seinfeld, but this type of story based on clever dialogue and daily life does not generally work well for romance. I'm not suggesting characters should just run from event to event, but I'd love to see at least a couple of strong plot points. Other editors might disagree, but sometimes I welcome a fire or natural disaster in a novel just to liven things up a bit. I love seeing the hero and heroine learn to work together to overcome hardship.
And I'm not above killing off characters in order to increase the emotional intensity or make a backstory more compelling. Engaging my emotions goes a long way—if you bring a tear to my eye you'll have me hooked.
2. I'm a bit of a romantic.
I was rather cynical about relationships before I came to work at Harlequin. My marriage had ended a few years before that and my faith in love and trust in happy endings took a long time to restore. Working at Harlequin, engaging with stories of hope and love every day for ten years, has slowly brought back my romantic soul. These days I find much to be hopeful and grateful for, and I've learned a lot about what kind of man I want to spend my life with. Harlequin and the talented authors I work with are at least partly responsible for that. I love flawed but honorable heroes, men who can show their vulnerability and their strength. Men who ultimately put the needs of others above their own. And, of course, a nice pair of broad shoulders doesn't hurt!
3. I'd rather be outside.
Well, except in the winter…or when it's raining really hard… But when the weather is nice it's all I can do to force myself indoors. This means I have a special love for outdoor adventure in romance novels, whether the setting is a diving boat on the Caribbean Sea or a cabin in the Rocky Mountains. I also love traveling and have been to about 20 countries, often hauling my backpack and staying in hostels. (I'm not suggesting anyone write a hostel romance…in fact I'm begging you not to.) So I relate well to characters, especially heroines, who have seen a bit of the world or at least want to. It's hard for me to understand characters who have never aspired to leave their hometown, although I can still appreciate them for their own values.
4. I'm constantly eating.
My coworkers must wonder if I have a tapeworm because I'm always snacking and never skip a meal. I'm saved by my intolerance to gluten and sugar, which forces me to eat mainly healthy things…though I will admit to the occasional potato chip binge. To all those who send me chocolates for Christmas …um, sorry for the bad news. But I appreciate the thought, and my friends and coworkers love you.
Thanks for stopping by to read my confessions. I hope you will use this information for good, not evil. And now I need a snack! Is anyone else craving potato chips?
Questions for Laura? Comment below! And follow Laura on Twitter @LauraBarth2011