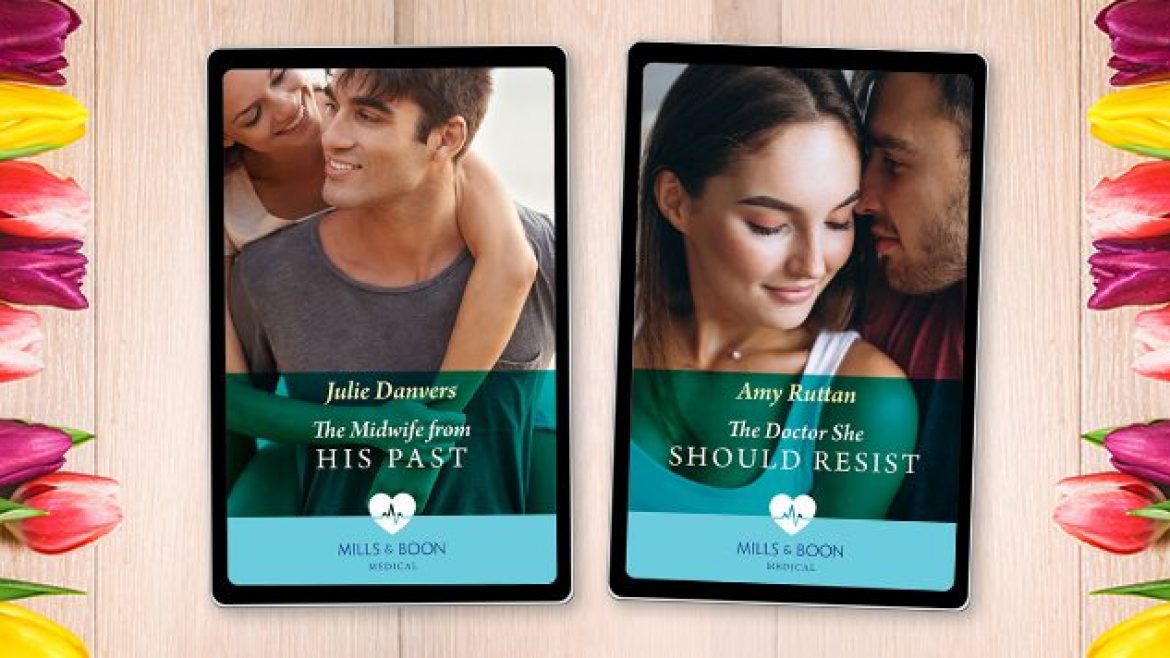 This month, we're celebrating International Day of the Midwife on Thursday, May 5 and International Nurses Day on Thursday, May 12. We spoke to Amy Ruttan and Julie Danvers about their upcoming Portland Midwives duet, along with some Medical authors who wanted to acknowledge the great work of these professions. Here's what they had to say…
"Writing about mothers, babies and midwives for Harlequin is such a pleasure and a privilege. I have so much admiration and gratitude for the profession and wish all the midwives a very happy Midwives Day. I loved being a midwife and treasured my time with the inspiring mothers and midwives I met over my thirty-five years as a rural midwife in Australia. On this special day I'm sending warmth and smiles your way from Oz with lots of love xx Fiona McArthur."
—Author/Midwife Fiona McArthur
"Whilst I love being a romance writer, I'll never give up the day job of being a nurse. I've worked in the NHS for 30 years, with the last two being particularly challenging. I was honoured to be part of the Covid vaccination where I worked, and it's the one time in my career that nearly every single person in our population has walked through the door. Meeting people on a day-to-day basis and hearing their stories is, without a doubt, the best part of being a nurse."
—Author/Nurse Scarlet Wilson
…
Q&A with Amy Ruttan and Julie Danvers:
You both write for the Harlequin Medical Romance series, which features high stakes and high pressure for the heroes and heroines. What's your favourite thing about writing medical romance?
Amy Ruttan: I think that's why I like it so much. It's high-stakes drama. Writing for Harlequin has always been a dream of mine and in 2011 when I saw the Fast Track for Medicals I thought it was a great line. I loved medical drama shows and took the chance. I have a huge respect for medical professionals, first responders, nurses, you name it. They're great characters to write about.
Julie Danvers: No matter what genre I'm writing in, I always like to write about characters who push themselves to go beyond in some way. And when you're writing within a medical setting, you get to write about characters who regularly push themselves every single day. I never have to pause in my story and explain a character's motivation for trying to save a patient. The drama and the high stakes are built right into the setting, and even though characters are in these life-and-death situations, they're often dealing with things that could happen to any of us. So medical romance is this exciting world that most of us don't get to see on a regular basis, and yet it's also completely relatable at the same time.
What, to you, are the most important elements of good writing?
AR: A great voice and definitely tropes and a strong goal, motivation and conflict. I want to read something that takes me away to another world. I also want to root for the characters and see them get their happily ever after.
JD: Good reading. If someone wants to write well, I don't think there's any substitute for reading as much as possible.
What was the inspiration behind your new Portland Midwives duet?
AR: Julie and I both wanted to write a book set in Portland and we were asked to write about midwives. We're both fans of Jane Austen, so I decided to write mine with a Pride & Prejudice theme. I always was a sucker for Elizabeth & Mr. Darcy.
JD: I like to write stories set in places that I want to visit, so I was really happy when Amy agreed that we should set our duet in Portland. Before getting started, we chatted for a bit about our mutual interests, and so of course the subject of Jane Austen came up, as happens between romance novelists. Amy wanted to do a book with some Pride & Prejudice themes, and I have always loved Persuasion, so we came up with the idea of writing books that included some of those themes.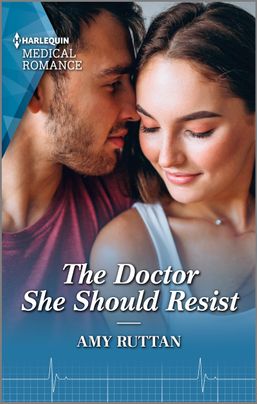 Amy, your book, The Doctor She Should Resist features the opposites attract and rivals-to-lovers tropes. Can you tell readers what they can expect from Caleb and Hazel's story?
I love these two tropes. I like opposite attracts and rivals to lovers. I love the chemistry and it stems from Pride & Prejudice. I think readers can expect a swoonworthy hero and a smart heroine who isn't afraid to stand up for herself. That's always important for me; I like to write strong heroines.
Julie, your book The Midwife from His Past features an emotional reunion between exes. Can you tell readers what they can expect from Eliot and Bria's story?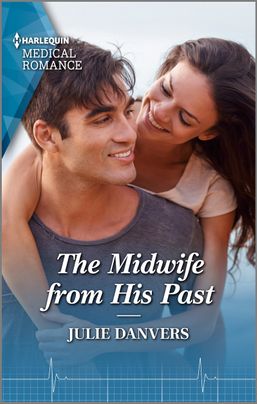 Bria and Eliot come from very different worlds. When they were first together, Bria was accustomed to the finer things in life, while Eliot came from a less financially secure background. And a lot of the differences between them contributed to some misunderstandings, which is why things didn't work for them the first time around. But when they're reunited, their positions are reversed. So now they have this chance to see things from the other person's perspective, which is vital for any second-chance romance.
What are your favourite character traits?
AR: Strong heroines, humor and I love a good broody hero who's a bit prickly but softened by love.
JD: I love a good cinnamon-roll hero; someone who is kind above all else. If a hero is handsome and grumpy, they'd better have a really good reason; otherwise I have no patience for them. But the nice thing about medical romance is that there's a lot of room for heroes who are supportive, caring and protective of the relationships in their lives.
Finally, what advice would you give to a writer submitting their work to Harlequin?
AR: Read the line that you're planning to target! Read the newest books in that line to get a feel for what the editors are looking for; it's constantly changing. Don't be afraid to submit and trust your gut. It can be so easy to be swept away by everyone else's opinion and it can drown out your voice. Connect with other like-minded writers and take a chance on the calls to submissions!
JD: To look at feedback, any feedback, as a win. I submitted feeling absolutely certain that I'd be met with a polite rejection. But my experience with Mills & Boon editors has been overwhelmingly positive. They truly want to help you write the best book possible. It's true that if you submit, you might be given a lot of constructive feedback. I certainly was. But that feedback is gold. I'm a better writer today than I was a few years ago thanks to my editor's feedback, and I can't thank her enough for that. You can't look at it as, "Did I get published or not." Taking the approach of, "Will this help my writing or not?" takes the pressure off of any particular outcome and keeps the focus on improving.
Thanks for joining us today, Fiona, Scarlet, Amy and Julie! And a very happy International Day of the Midwife and International Nurses Day to all our authors and readers in these professions!