Why everyone should take part in #CarinaPitch day!
By Kerri Buckley, Senior Editor, Carina Press
Imagine New Year's Eve, Spring Break, and a superhero-themed birthday party all rolled into twelve glorious, supercharged hours. Got it? Good!
That's what #CarinaPitch day feels like for a Carina editor. This one, anyway—I fully admit that I have a little trouble sleeping the night before. The thrill of the hunt, the promise of the unexpected, the knowledge that your mind is going to be blown at least once over the course of the day…oh, man, it's just terrific.
Last year's #CarinaPitch was truly one for the record books. Every single CP editor walked away from the event with a long list of requests, and the weeks that followed were fantastically collaborative and productive as we read and reviewed. I'm very proud—but not surprised—that two of our titles releasing this month are a direct result of that magical day last February. Pamela Cayne's The Fighter and the Fallen Woman and Julianna Keyes's Time Served are don't-you-dare-miss-them, so-good-it-hurts reads…but you don't need to take my word for it.  J
The 2015 #CarinaPitch is happening March 19. Read more about how you can submit your story here.
Here's a bit more about the #CarinaPitch experience, direct from our authors:
Julianna Keyes, author of TIME SERVED
I stumbled upon #carinapitch completely by chance. Last year, in one of my rare attempts to use Twitter, I caught a glimpse of a post about #carinapitch and checked it out. I had recently finished polishing "Time Served" and was ready to begin the hopeful (and heartbreaking) submission process, so I thought, Why not? and carefully composed a tweet. Summarizing a 100,000-word manuscript in 140 characters was no easy feat, but this is what I came up with:
A young attorney's rekindled affair with her ex-con ex-bf jeopardizes the lavish life she left him to find. V sexy contemp rom #CarinaPitch

— Julianna Keyes (@JuliannaKeyes) February 11, 2014
I tweeted, and waited. And waited. And waited. And finally, eons later (fine, it was hours, but it felt like forever), Kerri Buckley requested the manuscript. Hallelujah! My day of waiting was over. Now to…wait. Ironically, the thing that really sold me on #carinapitch was that they would a) respond to your submission in 6 weeks (about half the usual wait time), and b) offer feedback if they decided to pass. This is a rare and awesome combination, so I was game.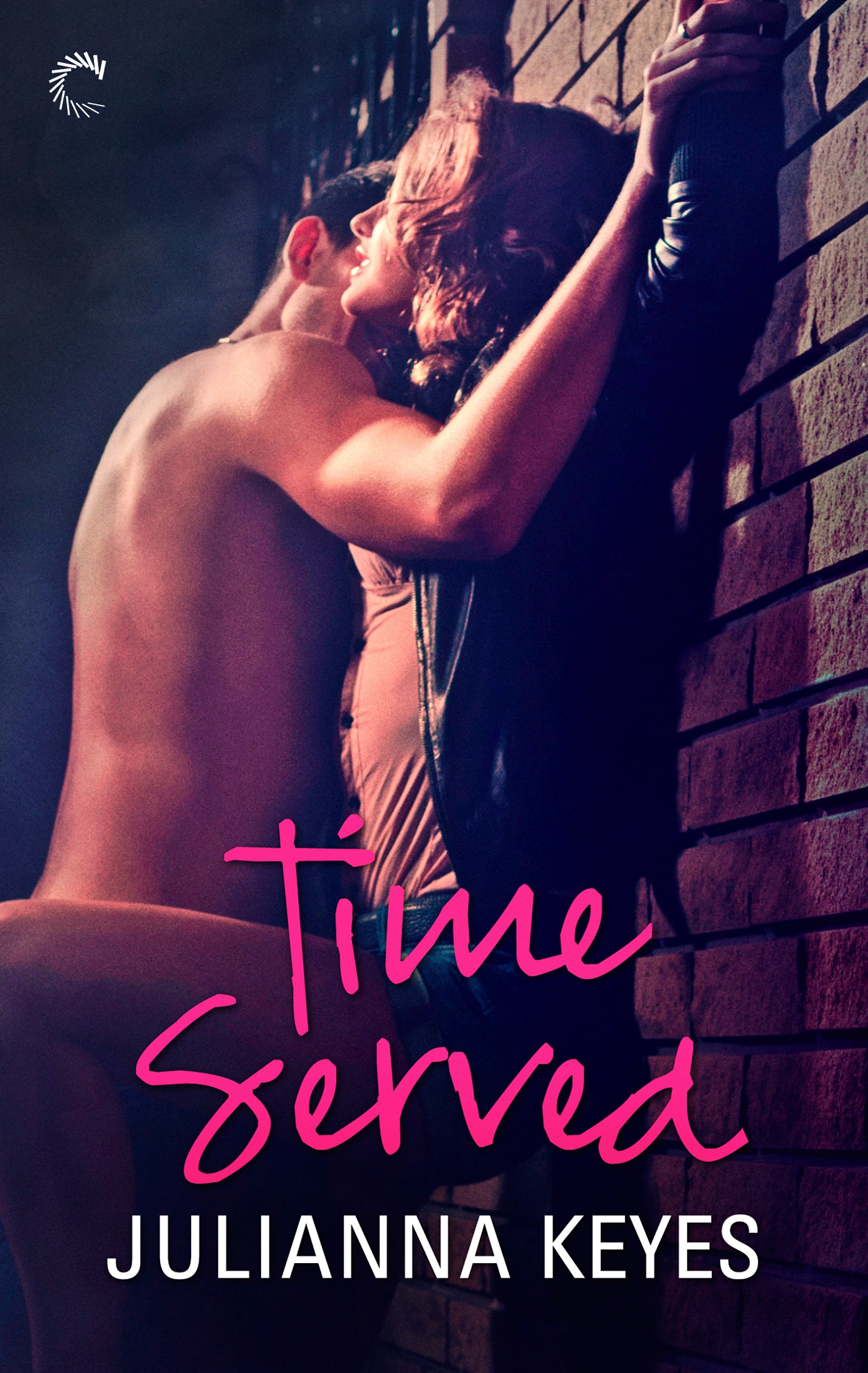 Lucky for me, Kerri called a month later to say she enjoyed the story and was interested in acquiring it. I was stoked. Oh, and they wanted a second book, too. I was…alarmed. A second book? But I hadn't—Oh, who are we kidding? Of course I said yes. And now here we are. The excellently edited TIME SERVED comes out March 23, and its follow up, "In Her Defense" will be released this fall. 140 characters for a two-book publishing deal? Get writing!
Julianna Keyes is a Canadian writer who has lived on both coasts and several places in between. She loves Chinese food, foreign languages, baseball and television, though not necessarily in that order, and writes sizzling stories with strong characters, plenty of conflict, and lots of making up.
Connect with Julianna!
Pamela Cayne, Author of THE FIGHTER AND THE FALLEN WOMAN
I am an elevator pitch queen. RWA Nationals, RT, regional conferences—I studied, practiced and pitched. 9 times out of 10, I would get a positive response and knew I was one step closer to being published. But those responses never turned into offers and my reign as pitch queen was an empty throne.
Regardless of that lack of success, I could not—would not—give up on my story and decided to self-publish. Right in the middle of those plans, I saw that Carina Press was doing another #CarinaPitch on February 11, 2014. Did I continue with my plans or take one more chance on a pitch, one more opportunity to have my heart broken? The question weighed on me, or at least until I saw Angela James's blog post announcing the upcoming #CarinaPitch. "Our ultimate goal is always to find new authors to acquire, not new authors to reject!"
That one line was enough to tip the scales and the queen brushed off her crown and crafted a new pitch, one limited to 140 characters and a 12-hour window (not to mention competing in a sea of hundreds—if not thousands—of other pitches.)
Dark Victorian romance-A prostitute & a street fighter, owned by the same ruthless man. Is a chance at love worth life & death? #CarinaPitch

— Pamela Cayne (@PamelaCayne) February 11, 2014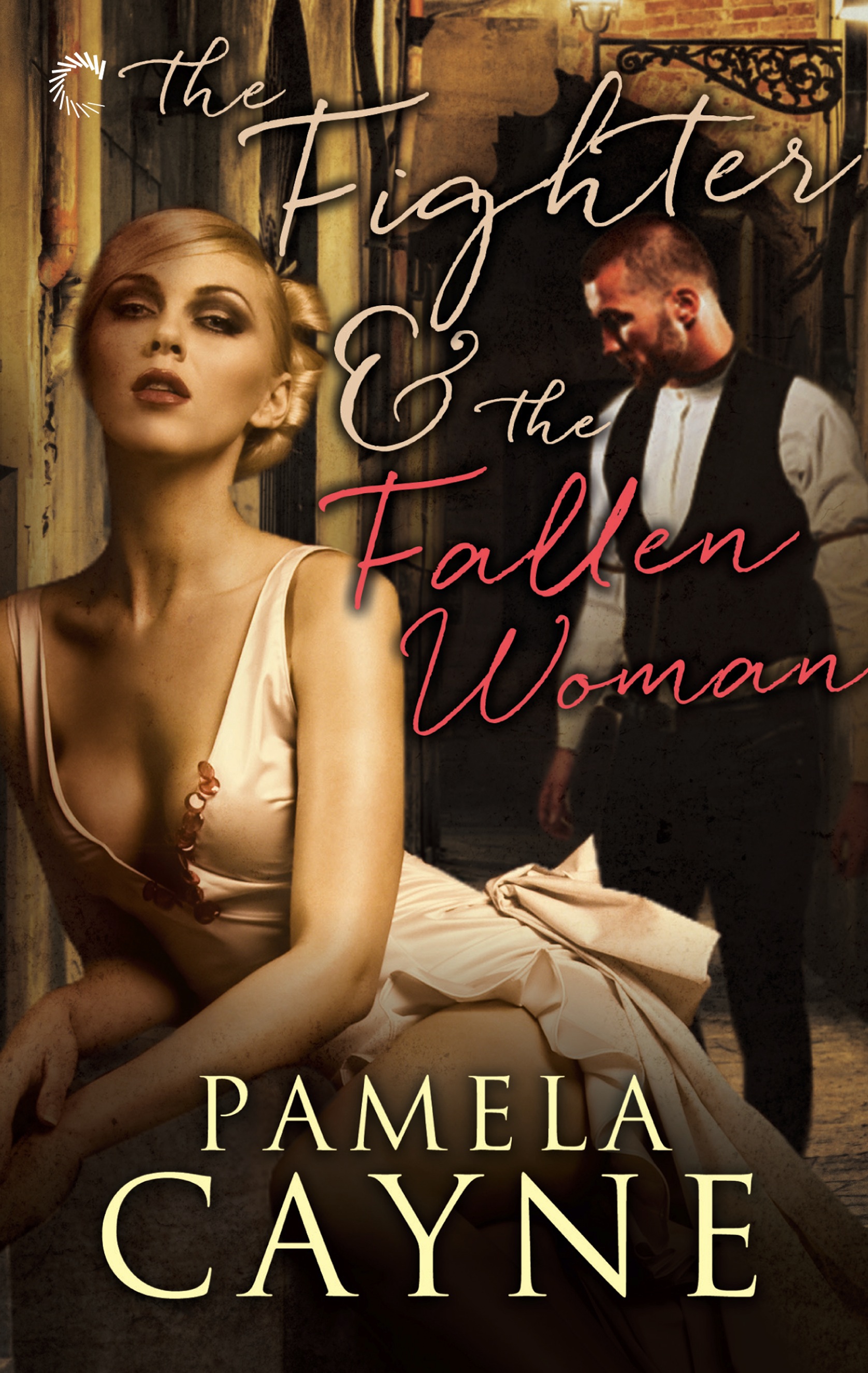 In two minutes I had two requests and in just under two months I had an offer of acquisition. Angela was right—the editors were looking and watching and waiting, on the hunt for new authors. And now I'm lucky enough to be one of them.
So, as far as I'm concerned, you can keep your elevators. I'll take #CarinaPitch any day.
Pamela Cayne writes dark Victorian romance, orders tea by the pound, and loves photography. In her perfect world, there'd be no abandoned animals and the TARDIS would be parked in her backyard.
Connect with Pamela!