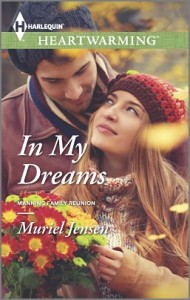 If you're yet to experience the world of Harlequin Heartwarming have no fear! Assistant Editor/Editorial Assistant Dana Grimaldi is here to introduce you to romances that are fifty shades of sweet!  
Trying to describe Harlequin Heartwarming can be tricky. Heartwarming books are "sweet romance," but that doesn't mean we're all about tea parties and kittens wearing tiaras. Heartwarming stories focus on family and community, but the characters—especially the hero and heroine—aren't perfect. They make mistakes and fall in love with the wrong people, but they're sympathetic. As readers, we understand why the hero might've made the wrong choices and we're rooting for him to find his happily ever after.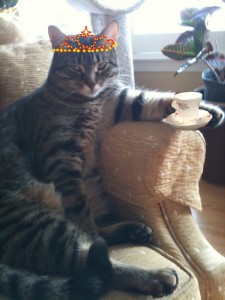 Heartwarming stories are wholesome contemporary romances that celebrate traditional values, strong communities, family connections and true love. They're emotional, satisfying romances that readers can feel comfortable sharing with their mothers, daughters or granddaughters. You won't find sex or nudity, profanity, or graphic depictions of violence in our books, though violent incidents or pre-marital sex may be part of a character's backstory. Our stories don't include paranormal elements or explicit religious or Christian content.
Heartwarming books are 70,000–75,000 words in length, which allows for breadth and complexity of story, and development of compelling sub-plots. Our editors love submissions featuring a strong, emotional conflict between the main characters, one that arises naturally from the story. Heartwarming books are available digitally and in mass market paperback through Harlequin.com and membership in our book club.
You can find our full submission guidelines under the Write for Us page on Harlequin.com. But read on for some tips from the Heartwarming editors…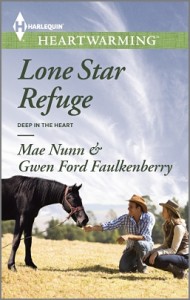 We're seeing a lot of:
—Stories featuring artists. Working in a creative field, we love writers and painters and singers, but those types of careers don't always translate to the page.
—Stories set in restaurants, diners or bakeries. Keep in mind that romance readers love those tried and true careers like doctors, cowboys or cops. A hero or heroine with an active job—someone who deals with life-and-death situations—makes for an exciting, high-stakes story!
—Renovation stories. We all love HGTV, but the editors are seeing more than our fair share of stories about fixer-uppers.
—Stories with orphans or kids the hero/heroine have to come together to care for or "save." Kids can add a lot of emotion to a story, but relying on the little heartstring-tuggers to drive the romance and action sometimes takes the focus away from fresher or more complex emotional obstacles between the hero and heroine.
We'd love to see more of: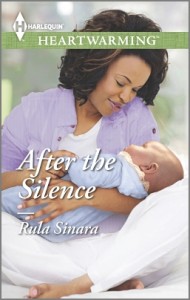 —Stories with deep, emotional, active conflict. Ask yourself what's keeping the hero and heroine apart? What do they each risk losing by falling in love?
—Stories featuring diverse heroes and heroines. For example, we'd love to see characters from different cultural backgrounds, like After the Silence by Rula Sinara or The Nurse's Bodyguard by Melanie Mitchell.
A few favorite opening lines:
If Heather Gadway's cell phone hadn't already been dead, she would have killed it.
—From A League of Her Own by Karen Rock
"Just check on him." Suzannah Gage followed Noah from the back of her SUV as he carried a sack of goat feed into the garden shed. "Owen's failed at rehab twice already. If he's drinking again, he could fall off Louisa Candler's termite-ridden roof."
—From Now She's Back by Anna Adams
The air inside the Humvee was thick with dust and heat. Under his camo jacket, Jack's skin prickled with the threat of danger as he scanned the road ahead.
—From In My Dreams by Muriel Jensen
If you've got a story for Harlequin Heartwarming, we'd love to see it! Click here to visit our guidelines and send your story to a Heartwarming editor.
Thanks Dana all these great insights! Do you have any burning questions about what makes a great Heartwarming read that you're still desperate to ask? If so, tweet @DanaGrimaldi or do post them below and the Heartwarming team will be on hand with answers and advice! 🙂