by Evan Yeong
Personality quizzes are nothing new. From the glossy pages of Seventeen to the innumerable questions created daily for BuzzFeed, there's nothing quite like speedily ticking off your choices and finding that you really are Chandler from Friends, just like you always thought! Then comes the additional pleasure from foisting that same quiz on your friends to see what they choose.
The very simplest of these have only two possible outcomes, and given that I work on two series here in the Toronto offices it became obvious what I should be asking the editors in the very first of these blog posts. Based on their answers did they tend toward wholesome, heartfelt, traditional Heartwarming, or the sexy romance, powerful alpha heroes, and bold heroines of DARE?
A sunset horseback ride along a secluded trail OR a private encounter in the back of an expensive limousine?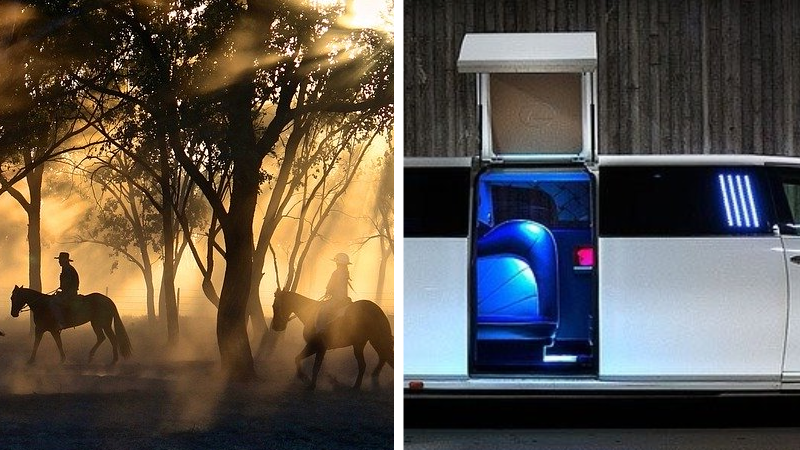 Johanna Raisanen, Editor: I love horses, so I'd definitely prefer a sunset horseback ride on a secluded trail.
Katie Gowrie, Editorial Assistant: I've always loved horses and rarely have gotten to ride one, so sunset trail for me, all the way!
Patience Bloom, Senior Editor: As an editor of DARE books, I am ashamed that I would choose a sunset horseback ride on someone's lavish estate. Limos are overrated, especially if the driver thinks he's in The Fast and the Furious. Carsickness is not sexy.
Deirdre McCluskey, Administrative Coordinator: B! I love a glamorous setting, in my life and in books. (I'm afraid I'd spill my champagne while toppling off my horse.)
An entire restaurant to yourselves OR a laid-back picnic with friends and family?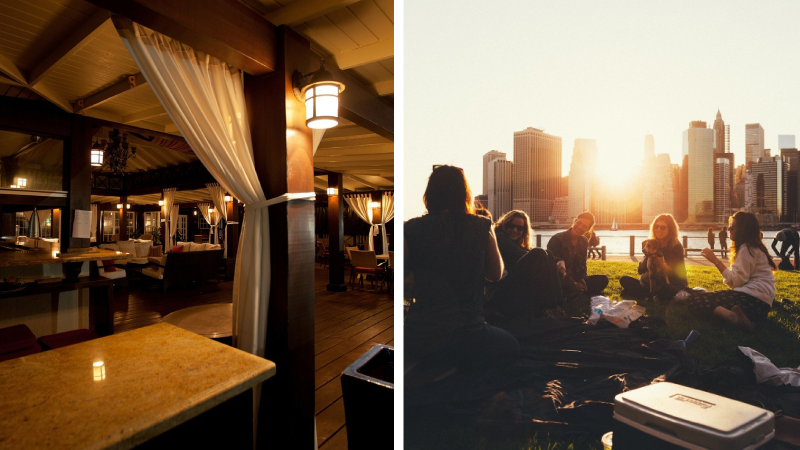 JR: You had me at "laid back" and sealed the deal with "picnic."
KG: Hmm…both of these would be great! It would be a cool experience to have a private chef or restaurant for a night, but I'll never say no to a picnic with family and friends, either.
PB: With an entire restaurant to yourself, you don't have to share your chocolate-covered strawberries with family and friends.
DM: Let's see, excellent food I don't have to prepare or serve, martinis, sexy companion, no dishes, vs. carrying my own food, brushing off ants, sitting on the ground and a bunch of annoying relatives…
Renovating to transform a house into a home OR enacting the ruthless takeover of a real estate company?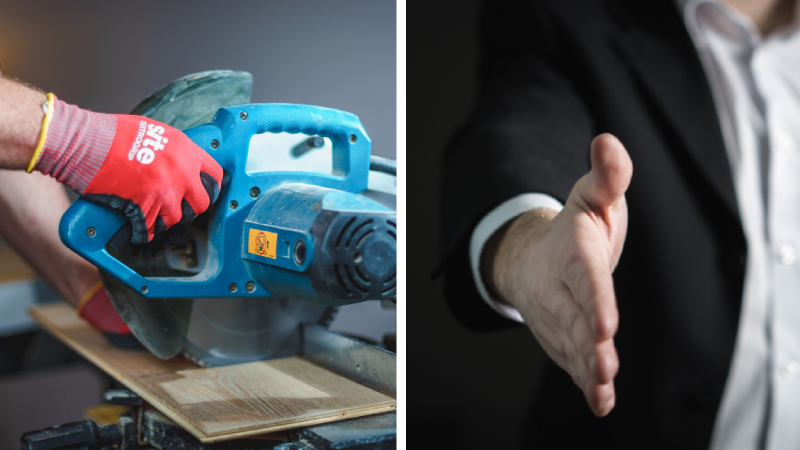 JR: I'm not much into ruthless takeovers so I'd pick transforming a house into a home. Plus, shopping is involved in picking out new fixtures and furniture, etc., so yay!
KG: Renovating a home sounds like a fun chance to roll up my sleeves and get creative (read: painting and DIY projects; I don't think I'd trust myself with the power tools!).
PB: Ruthless real estate company takeovers are dramatic and fun! Who doesn't want more power?
DM: For my life: A. For a novel: B. High stakes drama all the wayyyy!!
A masquerade bar where anonymity is half the fun OR a walk through a cozy Christmas market?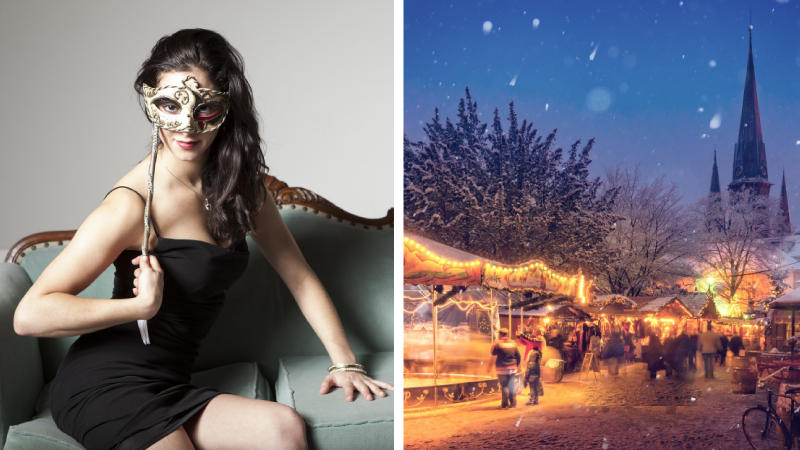 JR: Anyone who knows me, knows I love Christmas markets!
KG: Can I say both again? I love romances that include a masquerade party or ball, especially when some secret identity mayhem ensues! But I make it to my local Christmas market each year and have almost as much fun reading about them in a holiday romance.
PB: A masquerade bar is the perfect answer to the boring school night, though be careful of Mr. Goodbar (who would be visiting from Harlequin Romantic Suspense).
DM: Tough choice! But I love the romance of a Christmas market: twinkly lights, snow, mistletoe, hot chocolate…Mmmm…hot chocolate…
A rustic log cabin OR an ultramodern penthouse apartment?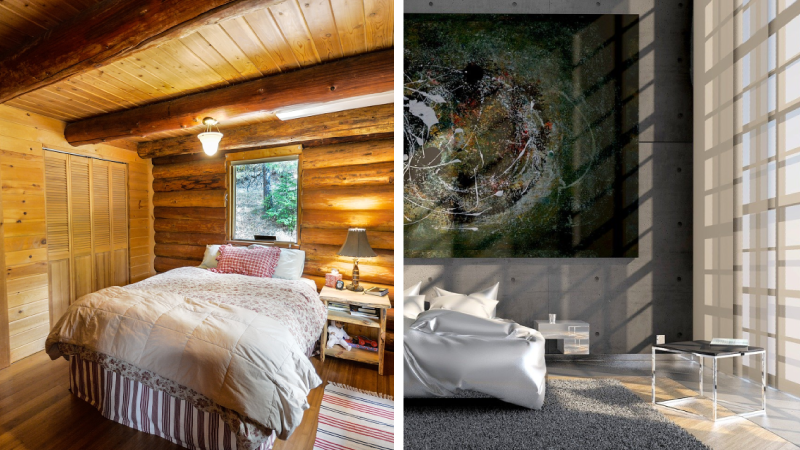 JR:If the rustic log cabin is in the middle of a forest and on a lake then just try to get me into a ultramodern penthouse apartment, I dare you. 😊
KG: I think I'm a rustic log cabin kind of gal, though I can see the draws of a luxe penthouse apartment, of course! 😊
PB: An ultramodern penthouse apartment is the only choice when you require chefs, trainers, a beauty squad, and a screening room for TV bingeing.
DM: Umm, both? Maybe fly from the ultramodern penthouse apartment to the rustic log cabin for the weekend? Preferably on a snowy mountain somewhere?
---
As you can see, there was a wide range of responses, with Johanna and Patience at either extreme and Katie and Deirdre struggling to choose between the two. Reading through the questions, where did you end up finding yourself more often?
The reality for most of us, and this applies to all of these quizzes, is that it totally depends! Some of us might want to cozy up with a Heartwarming one sleepy Sunday afternoon, or take a quick break from our day-to-day to dive headfirst into a DARE. No one has to stick to just one series, and that's part of what's so great about Harlequin: there's always something for everyone, for every mood.
(For what it's worth, and in case you were wondering, my answers: limo, restaurant, renovation, Christmas market, and apartment!)