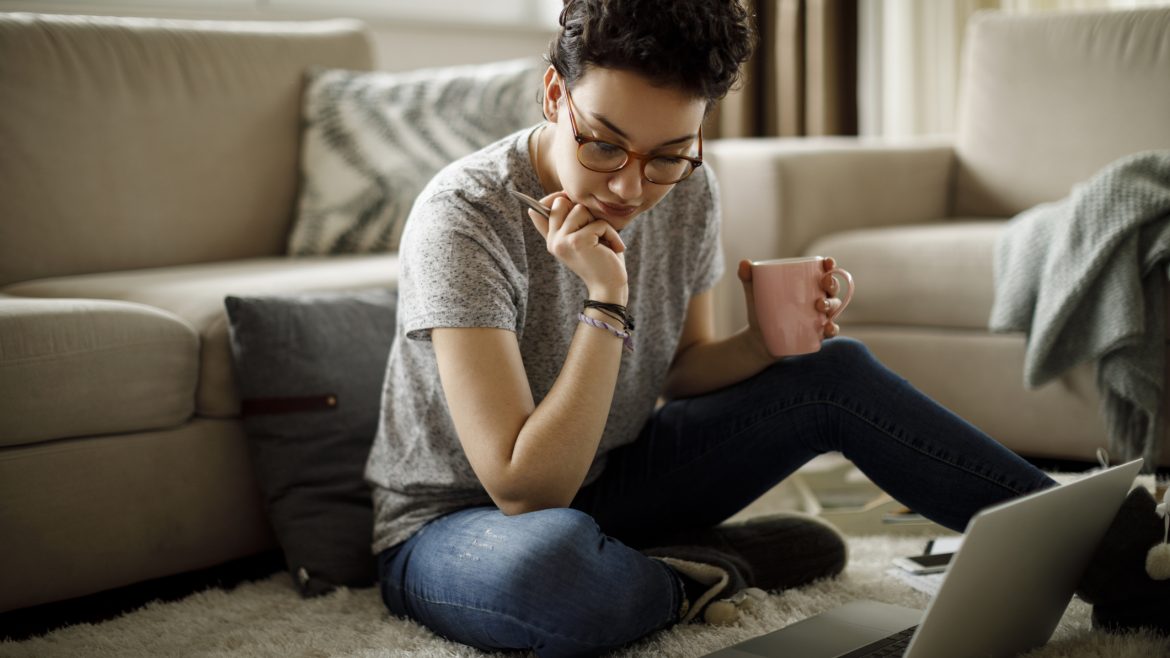 By Stephanie Doig
Here at Harlequin and Carina, we're always looking for new authors to sign, publish and build. But we recognize that putting your manuscript out on submission can be an intimidating process. How do you make your manuscript stand out, from the query letter to the last page? What do you do when you're ready to submit? I'm here to demystify the submissions process by giving you some insight into what an editor looks for when she opens up a submission for review.
Sending your manuscript out on submission is a big deal. You're putting yourself out there, asking us to fall in love with your manuscript and make you an offer. We want that too! We are looking for books to acquire, not books to reject. And we ask you for three things when you submit to us: your synopsis, your manuscript, and your query letter (sometimes called a cover letter).
The query (or cover) letter
A good query letter can be an extremely effective way to rocket your book to the top of our TBR pile.
There are two things you're showcasing in a query letter:
1) Your book
2) You (the author)
We want to learn about both, but it's vitally important that your book come first. Think of a query like the marketing blurb you see on a retailer site; if you were selling your book to a reader, what would make them pick it up? The first paragraph(s) of your query letter should convey tone and character, and hook us on the key story elements so that we want to dive in right away.
And don't forget to include the basics: word count, genre, and whether there are any future books planned in the series. These details are vital information for your potential editor to have.
After you've hooked us on the story, it's time to tell us a little more about yourself. What kind of information should you include? While basic bio information can be helpful, at this stage we're more interested in knowing what kind of support plans you have for spreading the word about your writing. Are you on Facebook or Twitter? Do you have a website set up? Our digital commerce and marketing teams work closely with our authors to promote their books across your platforms as well as ours (and those of third-party retailers), and having an online presence is the first step to building marketing momentum for your book.
Additionally, we give authors the option to submit to a specific editor when sending in manuscripts. Although this is an option, not a requirement, I would recommend taking advantage of it. Research us online, find out who loves what type of story, and target your submission if you think it's perfect for one of our editors.
One last note: professionalism is important in querying; by sending a query you are proposing a business partnership. Editors are friendly people, but too casual a tone can be off-putting before we've met officially. Don't be afraid to showcase your personality, but keep professionalism in mind! (No need to send pictures of your cats, for example. 🙂 )
Remember:
Start with story–personal details can come later!
Put any story hooks front and center
List your website and social media information
Be professional
Writing query letters can be stressful, but we really do appreciate all the effort you put in. And remember, in the end, your book is the most important thing. We look forward to reading it!
What's next? Keep reading to get helpful Submittable tips for Carina Press and Harlequin category romance submissions.
If you are interested in submitting to Carina Press, first read our submissions guidelines.  Once you've determined that your manuscript fits the guidelines, visit carinapress.submittable.com to submit. Scroll through the many genres Carina acquires and click "submit" when you see the one that's right for you: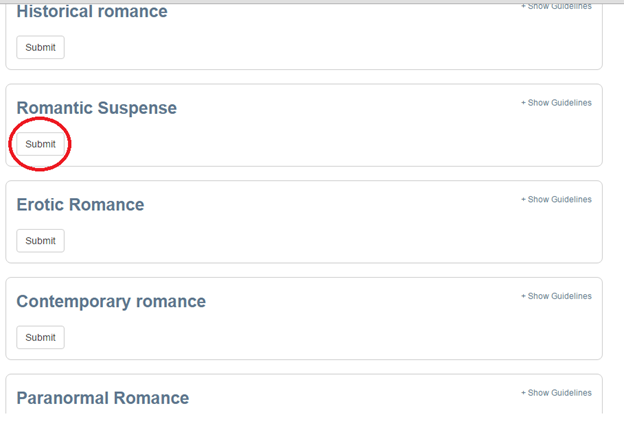 Enter your contact information: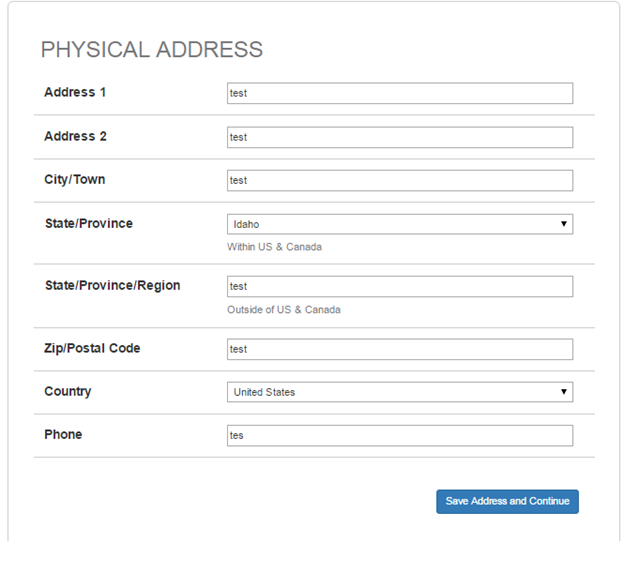 You'll be asked for some basic submission information, such as genre and word count: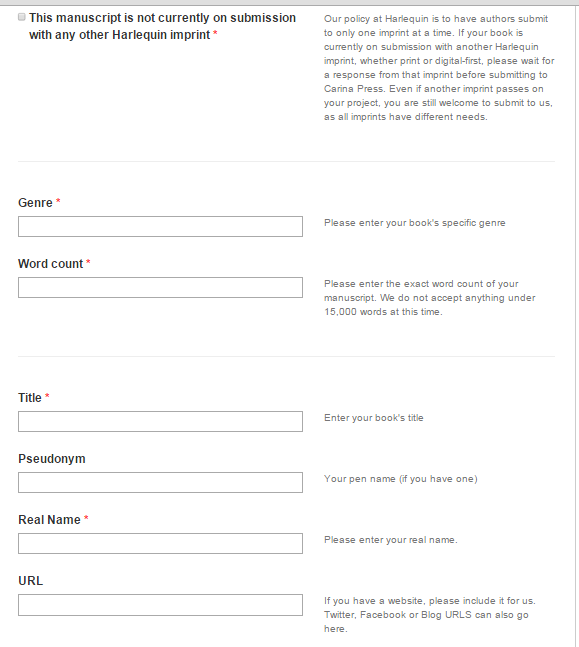 From there, you'll be asked to copy and paste in your cover (query) letter, and upload your manuscript and synopsis.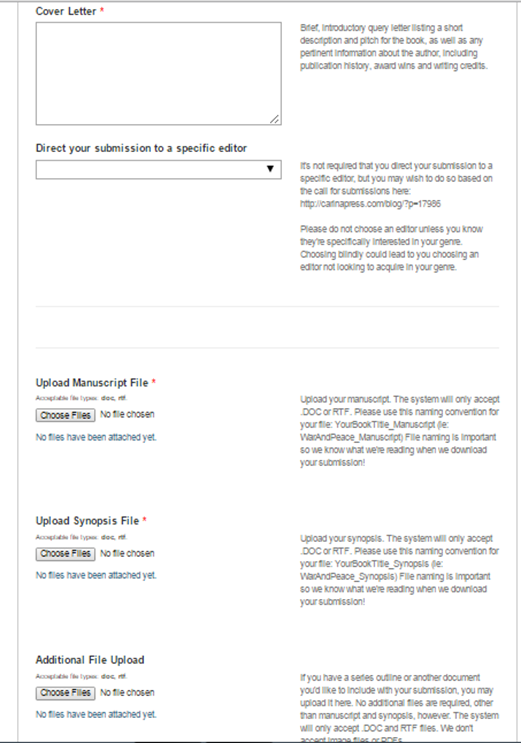 Hit submit, and you're done!

If you want to submit to Harlequin category romance (for example Harlequin Presents or Harlequin American Romance), visit harlequin.submittable.com. All of our guidelines can be perused in detail here, including what each category is looking for in terms of themes, heat level and word count. Selecting the category that best fits your story will ensure the right editors are evaluating your manuscript. Once you know which category is for you, click "Submit."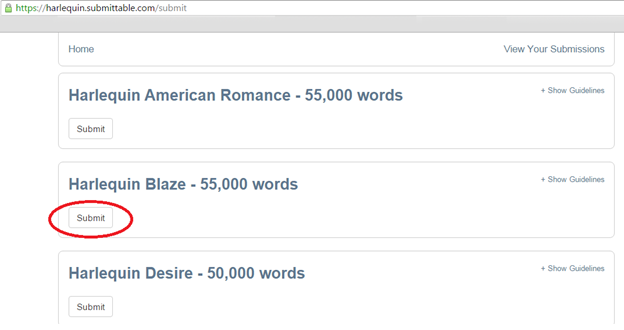 Below the series guidelines, you'll be able to register for a Submittable account or sign in to your account. With a Submittable account, you can submit manuscripts, keep track of your submissions and get in touch with editors.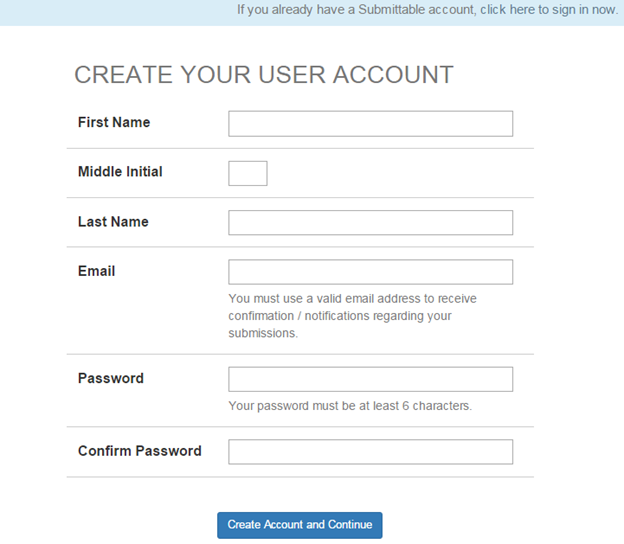 You'll be asked to fill in information including word count, name, and manuscript title.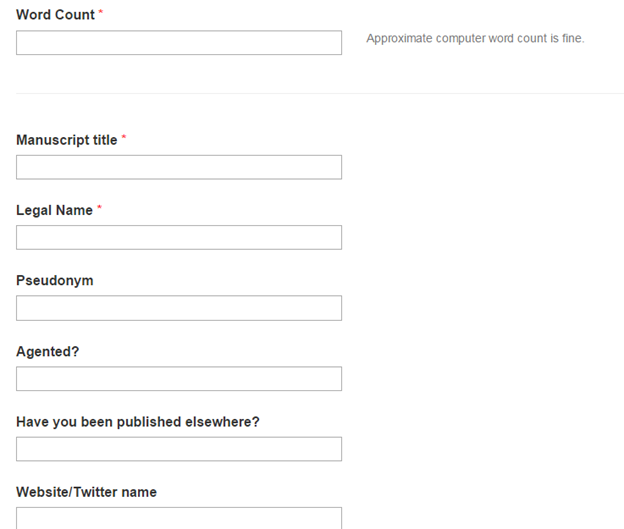 Next you'll see a box where you can copy and paste your cover (or query) letter. You'll also be asked to upload your synopsis and your full manuscript as two separate documents.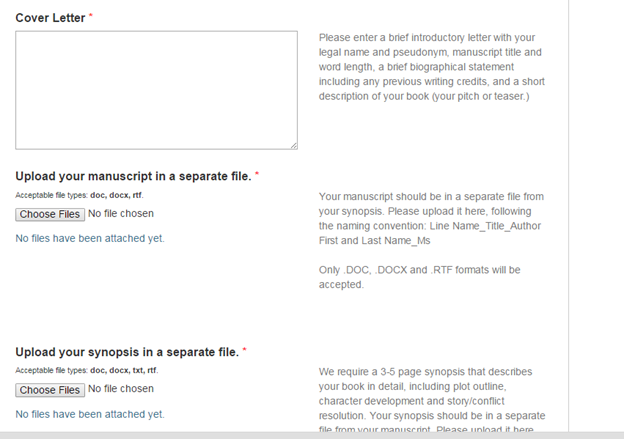 Finally, you'll be asked to fill in some contact information, and that's it!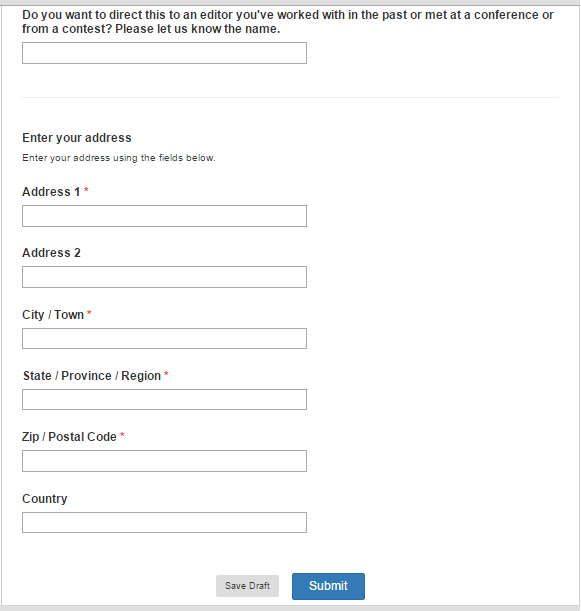 Submittable keeps track of your manuscript in our database, lets multiple editors access and evaluate it, and allows us to get directly in touch with you! Don't forget that submissions are open all year round. We want to read your stories!
This content was adapted from a post that originally appeared on CarinaPress.com. You can find it, and more posts in the From the Editor's Desk series, here: https://carinapress.com/blog/tag/editors/