Are you submitting your romance novel to Harlequin? Perhaps you have a story that's ready to go and you've identified which line you're targeting. Or maybe you're new to WriteForHarlequin and are starting to learn about writing a romance novel and submitting to one of our series.
Regardless of where you're at in your publishing journey, we want to make sure you've got everything you need to submit to Harlequin! Here's a refresher on the three basic steps to submission—and don't forget to check out our Step-by-Step Guide for an even more in-depth breakdown.
Before You Submit
The first step when submitting to Harlequin is to identify the series you're submitting to. If you've been reading Harlequin for years, you might already know which line interests you the most and written a story to fit it. Maybe you're still familiarizing yourself with our distinct romance categories now, which means great discoveries are ahead of you!
There are plenty of tools to help. Be sure to check out our What is Harlequin Series? page, which includes helpful videos on each series of from our editors. And check out Harlequin's writing guidelines.
When You Submit
Now it's time to put your query letter and story files into Submittable. Remember, if you're doing this as part of a blitz, pitch event or open submission call, add the appropriate hashtag in your query letter. And don't sweat the small stuff, like formatting or font size—the main thing we're looking at is the story.
See this great blog post from a Harlequin editor, which gives an overview of how to fill out the Submittable form. You'll find specifics on submission requirements on the Submittable form for each series, including length of synopsis for that series.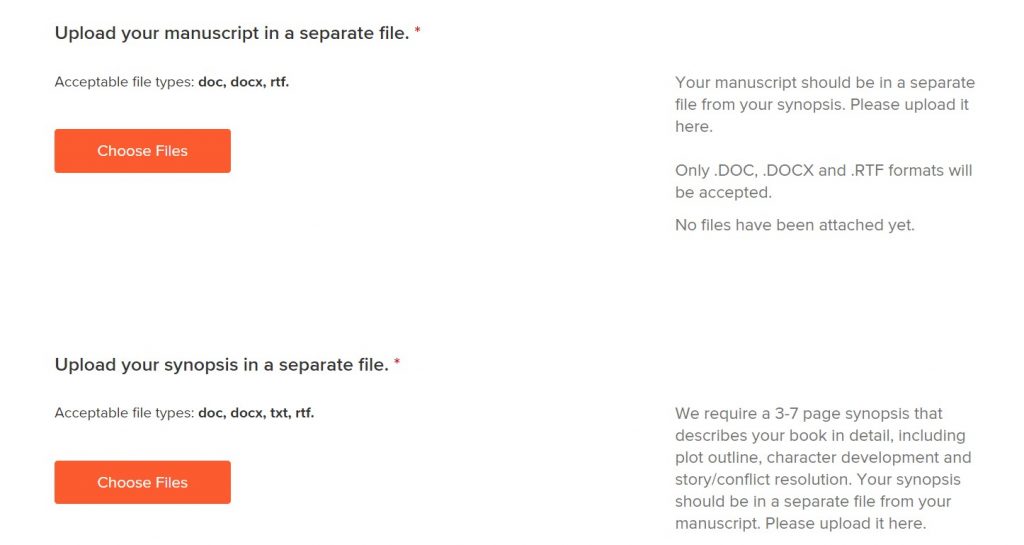 After You Submit
Try to relax and give yourself a pat on the back! Your submission is in safe hands with a Harlequin editor. Rest assured that we're working hard to read all your submissions, and that we're considering each one with care.
Don't forget to read our Step-by-Step Guide for an even more in-depth breakdown of the submissions process—including tips on how to handle the response.
Good luck! We appreciate your interest in Harlequin, and we love to see your romance stories!