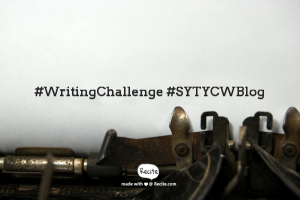 by Deirdre
Earlier in the month we featured Top Tips for Writing a Forced Proximity Romance. As Harlequin Intrigue Editorial Assistant Kayla King said in her post, the forced proximity trope provides, "the perfect opportunity for lots of conflict and tension."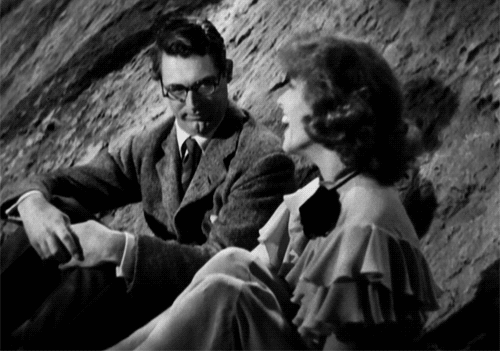 One of the great things about the forced proximity trope is the deadline. Deadlines provide both internal and external conflict, amping up the tension and drama. For example, in the screwball comedy "Bringing Up Baby", Cary Grant's character David must find the missing bone he needs for his dinosaur skeleton in order to secure a big donation to the museum he works for – and he has to do it today because he's getting married tomorrow (external conflict). But Katharine Hepburn's Susan has fallen in love with him, so she has just one day to secure his love (internal conflict). Oh, and there's a leopard. (If you've never seen it, you must.)
There are so many different forced proximity situations to choose from: the stranded setup, the arranged marriage, the road trip, the cruise or resort vacation (In the delightful "Forgetting Sarah Marshall", Jason Segel is stuck in the same resort with his ex and her new lover), the workplace romance, the adventure or treasure hunt ("Bringing Up Baby" is a variation on that.) The tone can be light, deeply emotional, or life-and-death suspenseful.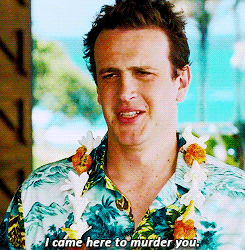 Your challenge this week: Pitch your contemporary forced proximity romance scenario in one short paragraph (no need to write a scene). I love Kayla's suggestions in Tip #3: "Switch up the original relationship" – especially "best friends who have spent too much time together."  Friends-to-enemies-to-lovers anyone?
Tip: For more on making tropes your own, read our post Plot 102: Romance Tropes: Fab or Drab?
Ready for the challenge? Post your forced proximity pitch in the comments any time between now and Sunday, April 2, 2017 and we'll check in with you on Monday!