By Deirdre McCluskey, Harlequin Series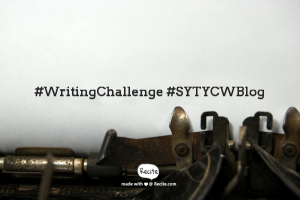 This week we've been talking about voice. Difficult to define, yet unmistakable when you see it, your romance voice is an expression of your point of view. It affects word choice, characters, and plot, and makes the story uniquely yours.
But in order for your voice to be heard, you have to reach beyond what you think people want to read, throw out the well-worn phrases and situations, think harder, imagine further, and be true to yourself. Scary!
Your challenge this week is to take our writing prompt – a romance situation we've all seen a thousand times – and make it fresh, original, and authentically yours. Ready? Here's the start of your scene:
Kayla dropped her bag on the desk and checked her phone. Seven minutes late. Well, this temp job wasn't worth her punctuality, or her expensive foundation either. She glanced up to see Archie, the ridiculously sexy 3D-printer technician, looking at her, one perfect eyebrow raised. Kayla felt herself blush.
Post your 3-4 paragraph scene in the comments below by Sunday, February 25, 2018, and we'll check back with you on Monday!