by Evan Yeong
Nowadays when we think of Historical Romance the first images that spring to mind are likely beleaguered estates, empire waist dresses, and other such hallmarks of the Regency Era. That may or may not be directly attributed to the film and TV adaptations of Pride and Prejudice that have been released roughly once a decade (though given the era of superhero films it could be worse).
Great Britain in the early 1800s (1811-1820) has in some ways become synonymous with tear-stained missives and dramatic, heartfelt entrances (and departures) on horseback, which is precisely why with this Historical Romance writing challenge I'm explicitly forbidding you from setting your scene in the Regency era.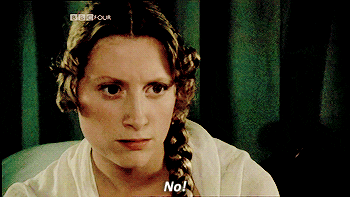 Yes. And it's more than that.
Referring to Hannah's post on what the Harlequin Historical team are looking for, here are the other settings you can't use:
Viking (793-1066) – Scandinavia, Great Britain, Western Europe
Medieval (938-1485) – Great Britain, Western Europe
Renaissance (Tudor) (1458-1558) – Great Britain
Victorian (1832-1901) – Great Britain
I also want to set an upper limit of the early 1900s. If you're sitting in a time machine and you can see the Great Depression directly ahead and the Jazz Age fading in the rearview mirror, you've gone too far.
Looking at it now, this honestly gives you most of the world in which to set your romance scene of 450 words or less. It's important to remember that setting involves the time and place. Your submission may fall squarely within the centuries of the Medieval era, but not take place in Europe at all!
Lastly, I understand the difficulty in establishing a setting while also exploring the chemistry between your characters. While your scene should provide hints as to where and when it's set, I'd also like you to, at the end of your submission, include the time and place on a separate line. This could be anything from "Ancient Egypt" to "New Orleans, 1716." That should help you to avoid obsessing over whether or not you've included enough pertinent details throughout, hopefully.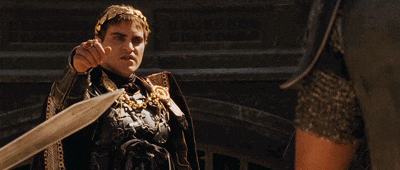 Submissions are due 11:59 PM EST on February 9th, Sunday. As mentioned in my last challenge, there will be no Editors' Choice Top 3 this time around! Instead, all valid submissions will receive personalized feedback from the editors at SYTYCW. Everyone's a winner, baby, that's the truth! (That song reference is from 1978, which you'll be happy to know is not ancient history
)
---
UPDATE: I am absolutely floored by the sheer number of submissions! Although a handful were unfortunately disqualified for not closely following my prompt (a future post on these challenges will cover that), we still received a total of 53 scenes to provide feedback for.
The editors have been emailed their submissions, and every one will be responded to by this Friday (February 14th) at the very latest. Thank you so much to everyone who participated, and who had kind words to say about other contestants' work. We love to see you supporting one another, and we hope you're reading both the other scenes as well as what we have to say about them!