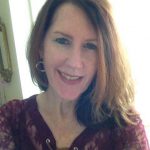 by Deirdre McCluskey
Our list of 7 Spooky Romances to Watch This Halloween reminded me of a favourite fiction genre, the gothic romance.
Gothic romances build suspense through setting, atmosphere and characterization, often employing first person point of view to heighten that chilling sense of isolation and confusion felt by an outsider introduced to a new, strange, and sinister world.
Your challenge this week? Write a short 5-7 paragraph spooky scene in first person POV. You can employ any gothic elements you like – supernatural occurrences, sinister characters, spooky setting, etc. The only requirement is that somewhere in the scene you include the sentence,
"I was filled with a sense of unease."
Post your scene in the comments below any time between now and Sunday, October 28, 2018, and we'll pick our Top 3 on Monday!