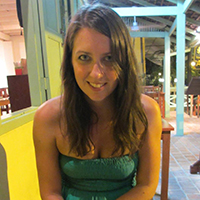 The Harlequin UK office has been on a bit of a buying spree lately! Here's Kathryn Cheshire (@CheshireKat3), Assistant Editor/Editorial Assistant on the Harlequin Historical team, to tell about her latest Historical acquisition…
Ever since swooning over Johnny Depp in Pirates of the Caribbean, I've harboured a not-so-secret obsession with pirates (seriously though, what girl hasn't?!). So when I saw an author named Laura Martin had submitted a pirate-themed historical chapter into the 2013 So You Think You Can Write contest, you can imagine my excitement! I couldn't stop thinking about the story, and requested to see the full manuscript once the contest was over.
Once on my Kindle, I devoured Laura's story in just over a day. Her writing is fast-paced, dramatic and very fresh, and the setting, with Caribbean islands and pirates galore, is incredibly exciting. I immediately passed the manuscript over to the Senior Editor on the Historical Team, Linda Fildew, and the very next morning she told me to 'Buy, buy, buy!'. So, the same day (I couldn't contain my excitement any longer), I called Laura and gave her the good news – that not only did we want to buy this story, but we wanted another one from her too!
Laura Martin's swashbuckling Harlequin® Historical debut, "The Pirate Hunter" is out in September 2014, make sure you add it to your reading list – you definitely won't regret it!
And she also tells us about another fantastic new author for Harlequin KISS…
The first time I read something by Nina Milne was back in November 2012, just two months after I joined Harlequin, fresh faced out of university! Although the story we initially worked on together came through So You Think You Can Write 2012, Nina and I worked together for about a year on different ideas and storylines to get the best possible out of her writing.
Then, in January 2014, I read a new partial from Nina, and was absolutely blown away. The opening page in particular – a gossip article telling the reader 'How to Bag a Billionaire in 5 easy steps' was intriguing, unusual and instantly grabbed my attention. A couple of rounds of revisions later (which Nina turned around in super speedy time!), and on Wednesday 19th February, I was so delighted to be able to make 'The Call' to Nina. After working with her for so many months, and particularly after learning she had been submitting to Harlequin since her own university days, it felt amazing to finally be able to give such good news! Nina's reaction was superb (for her version of events, click here: https://bit.ly/1il2wYR), and I'm really looking forward to working with her on future books for the KISS line.
Nina's first book, "How to Bag a Billionaire" is out in August 2014 in Harlequin® KISS™. Make sure you look out for her stories – I for one can't wait to see what she has in store for us!
Thank you, Kathryn, for sharing your finds with us! We're eager to see the finished books–and what else the authors are working on!
Don't forget to check out our writing guidelines and start getting ready for this year's contest–as well as checking out some of our others!