Today, we bring you an updated post from our archives! Read on as Elizabeth Mazer reveals what happens to your story after you hit submit!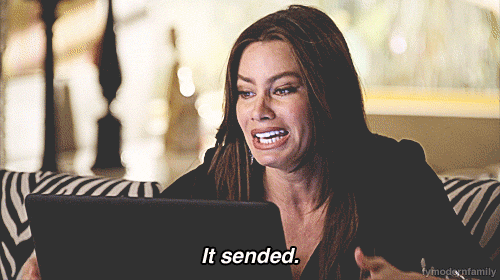 So, you've finished your manuscript—congratulations! And you've rallied your courage and actually clicked submit—congratulations! Now, as your reward, you get to…wait. And wonder. And fret. It's nerve wracking, waiting to hear back after turning in a submission—we understand. So to take off a bit of the strain, I thought I'd give you some information on what happens to your manuscript once it passes from your hands into the editor's, to hopefully make the process less frightening.
The first thing I do when a new submission arrives is read the cover letter to make sure your story fits our program requirements. If your cover letter says that you've written the perfect Love Inspired and then goes on to describe your 200,000 word erotic sci-fi fantasy, I'm going to stop reading right there.
Next step is skimming the synopsis. I know authors hate synopses, but yes, they're necessary. As with the cover letter, I use the synopsis as a status check to see if your story is right for me. I may discover that the story doesn't fit my series but could work well for a different Harlequin line. I may discover that the premise has potential, but that the story needs some rethinking. Or I may discover that your story sounds perfect, in which case I'll be even more psyched to read on. Note that some editors prefer to look at your chapters first, and then your synopsis. Regardless, both components are needed to give us a full sense of the story you're pitching.
After that, I'll dive into the story, making notes on your manuscript or sample chapters about any questions or problems I have along the way. They may all turn out to be easily fixable issues, or they may show a trend that makes me think the story needs more revision. Remember, I don't expect perfect submissions and I'm not looking for reasons to say no. I'm looking for ways I can help make your story as strong and compelling as possible.
If I feel that your submission isn't quite ready yet, I'll send you a letter explaining my concerns. If I do think your story is primed to be published, I'll tidy up my notes and attach my own cover letter before passing it to the senior editor of the line for her review. Then my waiting begins, as I wait for her to get back to me with her thoughts. If she agrees with me and gives me permission to make an offer, we get to my very favorite part of the job—making The Call.
Just as it's a journey for you to write your story, it's a journey for us to acquire it—but it's a journey we love taking. That's why we do what we do! Are you ready to start this journey with us? I hope so!
What do you do while waiting for a response? Share your tips in the comments!