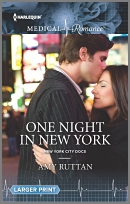 Have a burning desire to #WriteMedicals but not sure of what that really means? The Medical Team is here to help you through the trauma!
Harlequin Medical Romance is the home of cutting-edge medical dramas with settings in some of the world's most vibrant and beautiful places, from big cosmopolitan cities (which we'd currently like to see more of!) to tropical islands, and cosy rural towns and villages! Stories range from contemporary to traditional, sexy to sweet but one thing is certain – readers are in for an emotional, dramatic read with heart-warming characters that stay with you long after the final page!
The Medical hero is strong, gorgeous, commanding and the reader respects him and his choices because he is just as compassionate and selfless as the heroine. Readers want to trust the hero, as well as be charmed by him! The Medical heroine has clear motivations, integrity and generosity…she's caring, compassionate and independent with a successful career! They might be friends, enemies, or anything in between but when it comes to saving lives they're of the same mind, working seamlessly side by side.
When you have two characters putting their hearts on the line while also holding their patient's lives in their hands it can be difficult to know where to place the focus and how deeply to delve into the medical drama. Not to worry though – we've compiled some of our most frequently asked questions and are here to triage your difficult patient…the 'Work In Progress'!
How much expertise do authors need to have and how much medicine does the Medical team actually want to see?
When it comes to Harlequin Medical the questions we receive from aspiring authors unsurprisingly focus on the most unique part of our genre – the medical drama! In terms of expertise you don't need anything specific – just a dedication to doing the research (whether it be online, speaking to professionals, consulting other Medical authors or using your own expertise) and ensuring the facts are straight in terms of medical details. We do need the story to be set in a medical setting, and for the romance to come out of it. Sure, your heroes and heroines will fall in love and be brought together as they treat their patients, but details should only be enough to be evocative. Remember that these stories are romances and readers are generally not medical professionals, so use the medical setting to transport your readers to the hero and heroine's world, without swamping them with details, blinding them with science…or making them pass out!
Can the hero or heroine be a non-medical character?
Ideally both characters are medical professionals as this grounds the story in the medical setting but don't be afraid to think outside the box! We've seen firefighters, police, volunteer paramedics (with a different day job), as well as desert Sheikh Docs, SWAT team docs and everything in between! Just so long as your hero and heroine can believably work together in a medical environment.
What is and isn't acceptable in the medical genre?
In Medical Romance we actively encourage authors to push boundaries! From exploration of new, dramatic facets of the medical world, to taking on controversial or highly emotional themes such as fertility issues, transplants, Cancer and PTSD we love to see authors thinking outside the box and tackling the unexplored. As in any writing, it's all about the execution and it's important when dealing with more controversial topics to be sensitive in your handling, and to regularly ask yourself, is this appropriate in the context of a romance novel?
Additionally, we'd encourage you to think about medical settings that allow for a variety of types of cases to be explored by the hero and heroine. Certainly some of the most popular themes with readers right now are maternity and paediatric settings, Mediterranean and Sheikh heroes and Army docs. ER settings are also perennially popular! If you are exploring these themes, remember to bring your own fresh spin on them and, most importantly, remember that the focus of the story is the romance and development of the hero and heroine's emotional journey to the happily ever after!
We hope you've found this information useful and if you'd like to find out more about Medicals please check out our guidelines: https://harlequin.submittable.com/submit/29558 or follow the hashtag #WriteMedicals to see more Q and A's from today's Twitter chat!
The Medical Team is in the mood to buy authors so make sure you submit your So You Think You Can Write entry to Wattpad by September 21st!

Contest Details and How to Submit: https://www.wattpad.com/user/HarlequinSYTYCW
We can't wait to read your fabulous submissions. Good luck!