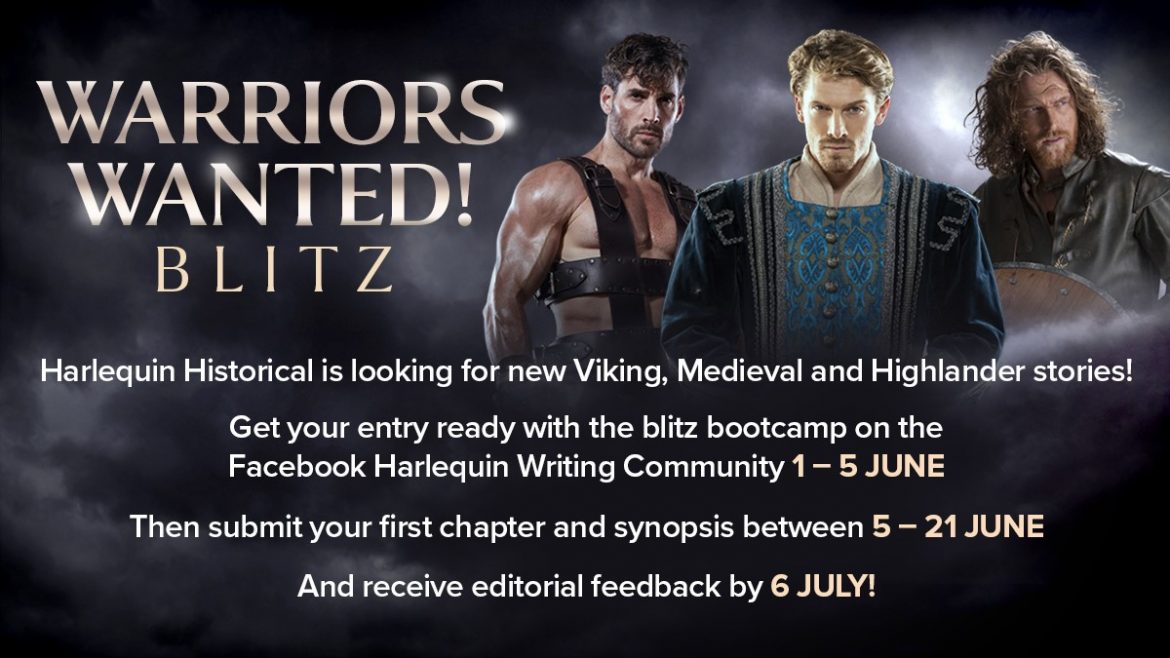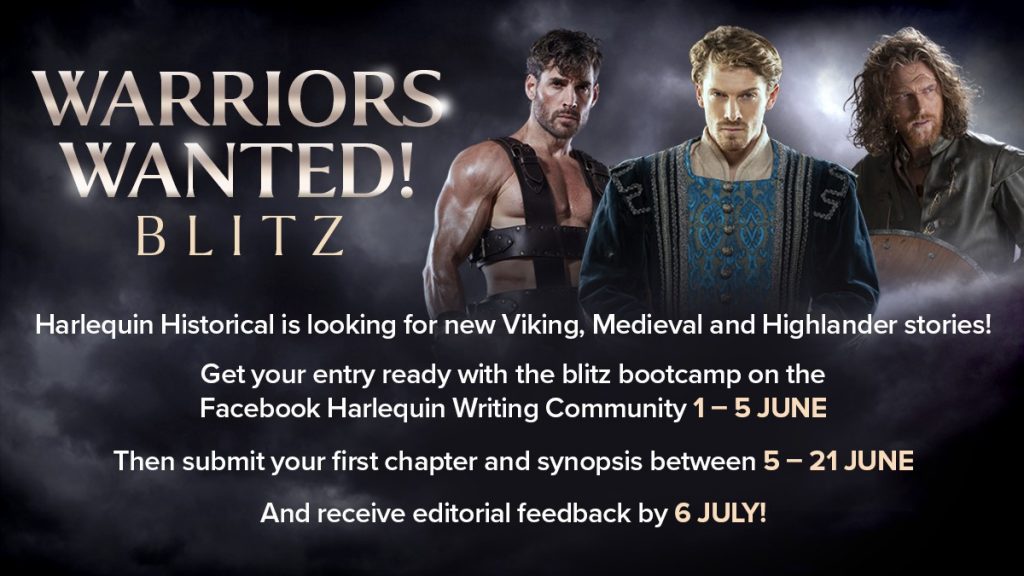 Now might be the perfect time to escape back in time and try your hand at writing a romance novel! And we're looking for new authors!
The Harlequin Historical series is excited to announce a new blitz for aspiring authors, launching June 5th!
Our readers around the world love Viking, Medieval and Highlander stories, and we're looking for more talented new voices to write romances against these evocative settings.
These are the times of the ultimate alpha hero—whether he's a Medieval knight, a Highland laird or a Viking warrior! He's rough, tough and brave in battle, but also prepared to fight for the woman he loves…
This is an opportunity to showcase your historical warrior romance to our editors and get some helpful feedback in an accelerated time frame—and maybe even become the newest Harlequin Historical author!
If you are interested in submitting to our blitz:
Warriors Wanted! Blitz—everything you need to know:
Opens Friday June 5th 2020.
Make sure your submission is long enough. One chapter should be about 3000-5000 words.
Submit the first chapter and

synopsis

to Submittable.
Closes Sunday June 21st 2020.
All submissions will be read and responded to by noon EST/5 p.m. UK BST Monday July 6th.
If we love your submission we'll invite you to submit further chapters and work with you on developing your story. We can't wait to see your stories!
This blitz is specifically targeting Viking, Medieval and Highlander era romances, but we're always looking for Historical submissions from underrepresented authors set in other historical time periods. You can submit to Harlequin Historical separately at any time via Submittable. We'd love to read your story!