This just in, from the desk of Carly Silver, assistant editor for Harlequin Romantic Suspense (on Twitter at @carlyasilver)!
Whether they're sexy rancher-CEOs who know how to ride a bull as well as they can command a boardroom or sweet single dads who are just looking for a lady to lasso their hearts, here are ten reasons we're suckers for a cowboy romance.
1. There's something really sexy about a guy who works with his hands, riding the range. But chances are that, since he knows how to rope a steer, he'll be good with his hands…
2. Since he spends a lot of time on a horse (rescued Thoroughbreds, anyone?) and might have a herding dog or two, a cowboy must love animals: a key to almost anyone's heart!
3. A cowboy's got to be tough to ride the land, but he might just have a heart of gold beneath that rough 'n' tumble exterior. He's willing to tame the harsh elements around him to get what he wants.
4. Despite his hands-on approach to working, there's always the hint of a gentleman about a cowboy. He might just tip his hat—and or do more—for you…
5. A cowboy's got to be willing to take on danger and have endurance. After all, he's got to keep on working, whether he's running a days-long cattle drive, barrel racing, or sticking to a rebellious steer's back on the PBR.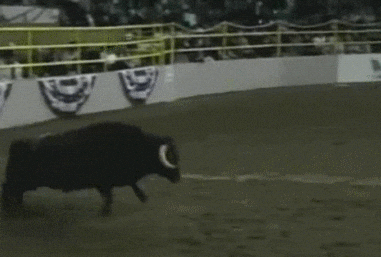 6. After spending so much time on horseback, I'd imagine ranchers boast some of the most muscular bodies in West!
7. A Stetson, flannel, buckle, and denim look good on pretty much any guy…whether or not they can dance!
8. Cowboys can be any kind of hero you want them to be. Some run ranching empires and are as wealthy as any CEO or royal hero you've ever fallen for (cue John Ross Ewing III from the recent Dallas reboot), while others save the day in a Stetson. Some are gruff ranch hands working their way up the ladder, while others are sensitive souls who love to croon a country tune while strumming on a guitar.
9. There's a rancher for any era. What it means to be a cowboy has changed over the centuries, but they're timeless heroes, whether working a ranch today or saving a town in the 1800s from a tyrannical railroad baron.
10. Because they're just some of the finest, most honorable—and lovable—men in the West!
What do you love most about reading and writing about cowboys?  Let us know in the comments!