Although we're open to all sorts of fresh and fun stories, we can't help but acknowledge that our Harlequin series readers respond really well to new twists on familiar themes. You'll find some of each of these titles in every month, but here's a fun image to show some other popular themes!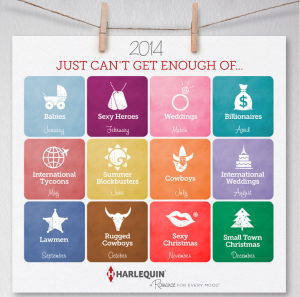 Hopefully this will inspire you to get cracking on a new story with some of these themes–told in your own way, of course!
Check out the Writing Guidelines and follow us @HarlequinBooks for more information!