This week, HQN author RaeAnne Thayne explains why Benedict-Cumberbatch-as-Sherlock is her ultimate crush – a choice we think of a lot of us will agree with 🙂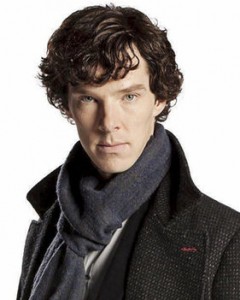 My ultimate crush is Benedict Cumberbatch's iteration of Sherlock Holmes. I love him for so very many reasons. Here are the top five:
Benedict Cumberbatch. Enough said.
He doesn't care what people think about him, except Watson, whose high opinion he craves.
His brilliant, convoluted, bizarre mind is incredibly sexy.
He is inherently selfish, pigheaded, oblivious (and truly apathetic!) to social nuances … but when he gives his loyalty, he gives it without reservation.
I LOVE this interview Cumberbatch gave to Elle Magazine about the kind of lover Sherlock might be. https://www.elleuk.com/now-trending/benedict-cumberbatch-talks-sherlock-and-sex
Tweet @raeannethayne to let her know if you agree, or post your comments below!