This week Harlequin Romance author Susan Meier shows us why your Ultimate Crush doesn't have to be just one person!
I have to say my ultimat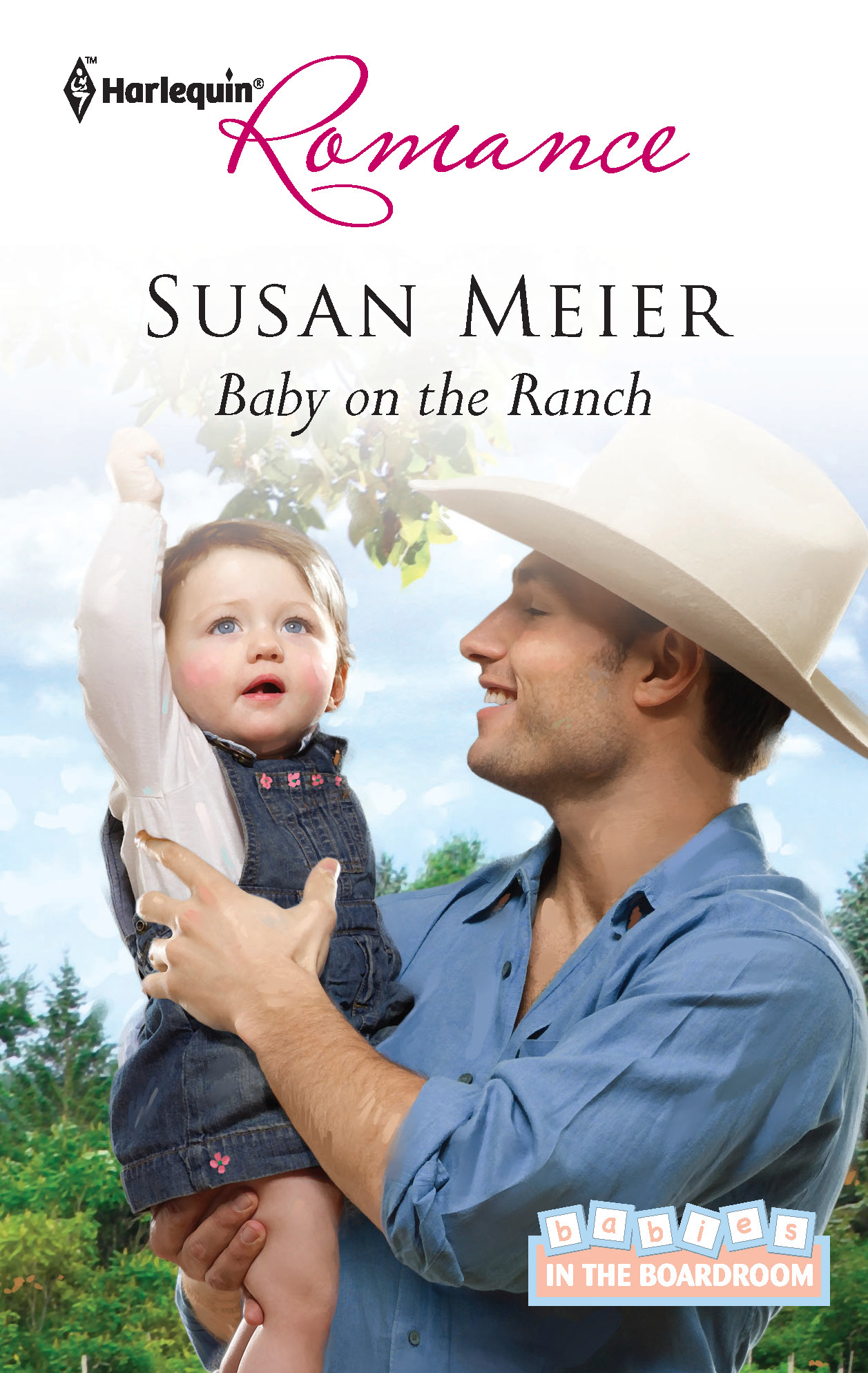 e crush isn't a "person". It's actually a "couple". The hero and heroine from Baby on the Ranch, Cade Andreas and Suzanne Caldwell.
Both begin the book in trouble. Suzanne is in financial trouble. But Cade is emotionally closed off. Unfortunately, he thinks he's fine. He's basically the only person who can help Suzanne, but he doesn't want to. LOL If Suzanne only had to worry about herself, she might have walked away. But she was a single mom and, by God, nobody was going to deprive her baby.
I just loved Suzanne's spirit.
She needed that spirit to contend with Cade. And whether he liked it or not Cade needed Suzanne. His wife had died from cancer a few years before. A tragedy to be sure. But what made it awful was that Cade had gone on a business trip. He hadn't been there when his wife died. And all the money in the world couldn't heal that heartbreak.
I think we've all done something in our lives we wish we could take back or change. In Cade's case, the torment went on and on because he refused to forgive himself. It took Suzanne's unconditional love and unrelenting spirit to help him take the steps he needed to take to be whole again.
I think this is why I love romance novels. They aren't just about one person. The stories really are stories of how people impact each other. Love also isn't an overnight process. Suzanne had to go through some things to see she was worthy of Cade but, after she did, he wasn't ready to accept her love. She had to be patient—and sometimes push—for Cade to work through his loss.
But he wouldn't have come out the same for any other woman. I'm not sure another woman could have lured Cade out of his self-imposed prison. And no other man could have pushed Suzanne to be her best the way Cade did.
So for me the ultimate crush is a couple. I love Suzanne and Cade not just because they demonstrate the power of love, but because they show us that love changes people, heals people, one step at a time…over a character arc! LOL
Do you have a crush on an Ultimate Couple? Tell us below in comments!