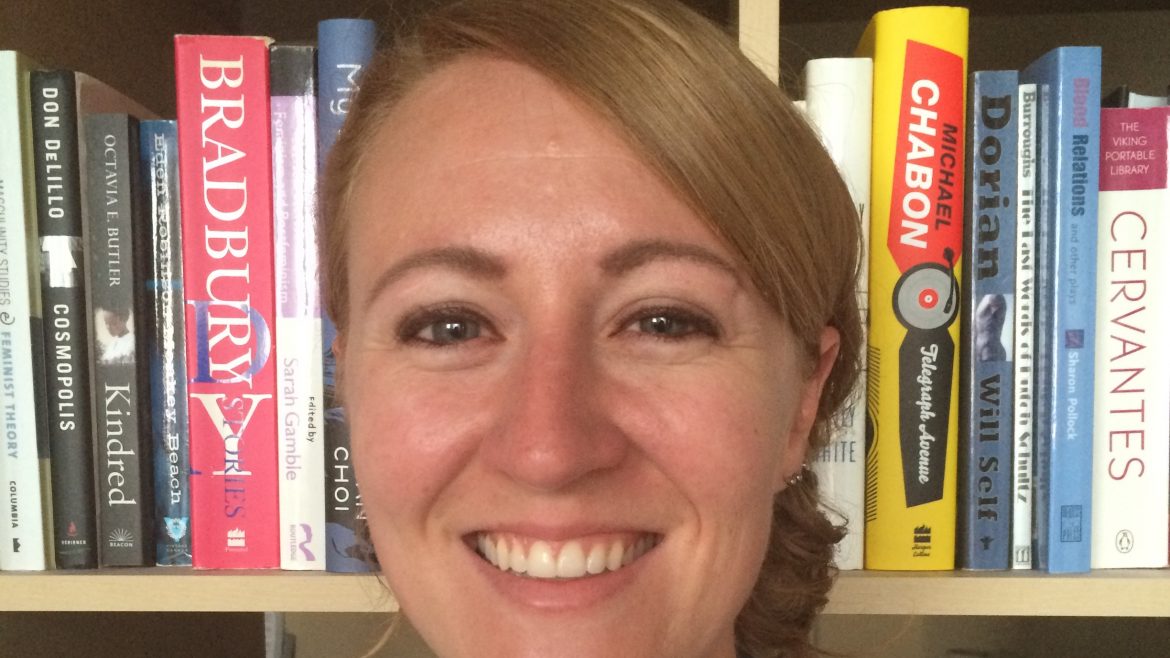 by Assistant Editor Brittany Lavery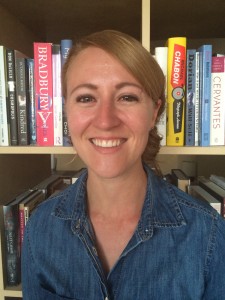 Attention: There will be no spoilers, I promise!
Anyone who talks to me about t.v. will know that I love Orange Is the New Black because of its complex characters with varied backstories and for its focus on the lives of women, people of colour, queer people, and trans people. And for me, it's all about Poussey Washington.
Besides the obvious—she's drop-dead gorgeous and honestly how can you not be SLAIN by that infectious ear-to-ear grin?—there's really nothing sexier than confidence. She's got that certain something, an attitude, that queer women have that makes other lesbians take notice. My girlfriend and I call it "swagger". It's hard to describe, but you know it when you see it, and boy has she got it.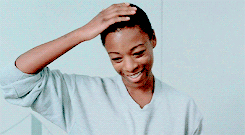 Poussey is secure in who she is and she refuses to be intimidated. In a previous season, the highly manipulative character Vee tries to force Poussey into her schemes, but Poussey refuses, even though her friends do the opposite. She knows what's right and sticks to it, even when she's being threatened.
She's also a great friend. In addition to her dedication to Taystee and Crazy Eyes, she's one of the only people to stick up for Soso, even though doing so is an unpopular decision. She gives Soso a chance, builds a relationship with her, even though most of the other characters find her irritating. And when Soso assumes the worst about Poussey's childhood, based only on terrible racial stereotypes, Poussey is a big enough person to forgive her, even though I wouldn't blame her if she didn't.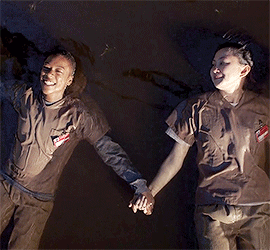 And finally, who doesn't love someone who hangs out in the library? She's smart, she's multi-lingual, and she's well read—she even name-checks Harlequin author Gena Showalter!
Poussey has a strong moral compass, a big heart, loads of confidence (but not without relatable vulnerability); she's a great friend, and she's intelligent, not to mention super cute. Seriously, what more heroic qualities could you ask for?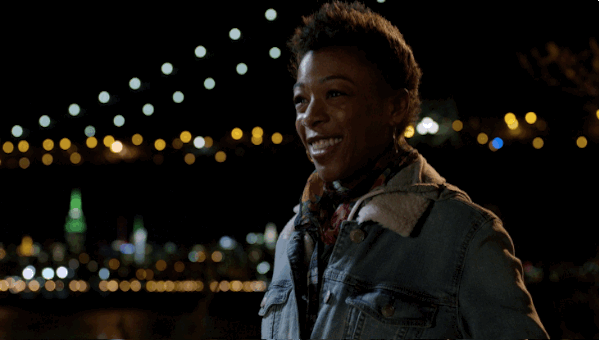 Got a secret (or not-so-secret) crush you want to share? Let us know in the comments!