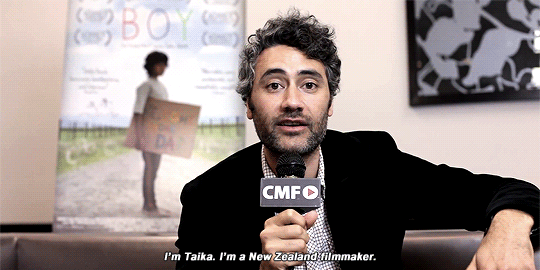 By Kathleen Scheibling, Executive Editor
I have a crush on this man. His name is Taika Waititi and he's from New Zealand. I've always wanted to go to New Zealand because it looks beautiful.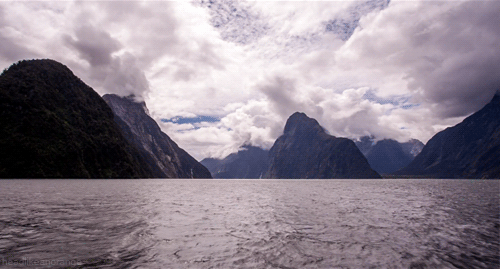 Taika is also beautiful.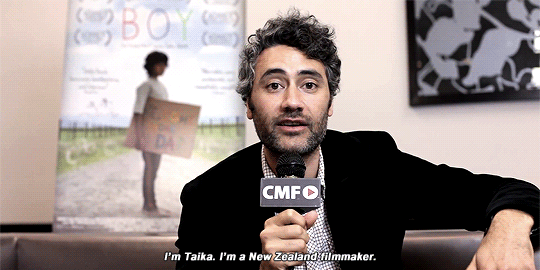 He also has qualities I admire in a man – primarily a sense of humour that showcases his intelligence.
I mean, the dude is smart. But maybe a bit shy?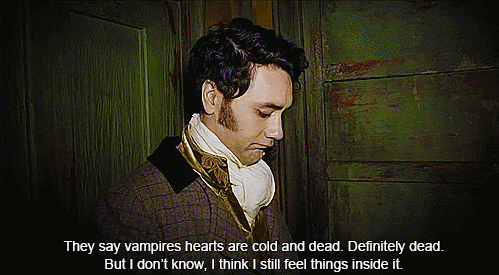 Also, do you know the level of confidence it takes to pull off a pineapple-print onesie? Not everyone has the legs for this, but Taika does. Ok, apparently it's a shirt and shorts but it looks like a onesie.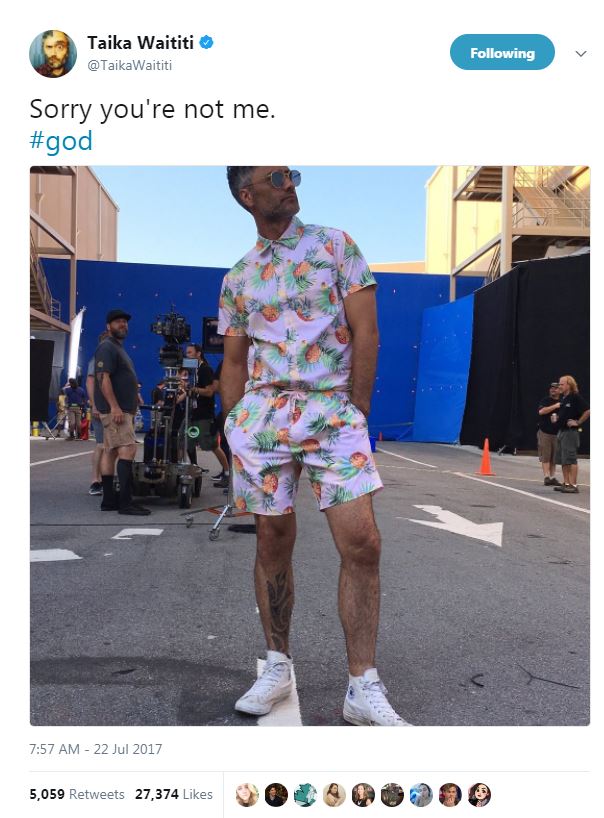 Taika is a writer, actor and director. He has directed several small independent films, like Boy, What We Do in the Shadows and Hunt for the Wilderpeople, which I thought was one of the best films of last year. Apparently I should have made my ovations known to him before he became so famous. Now he'll never notice me because he's too busy hanging out with his good buddies from his movie Thor: Ragnarok.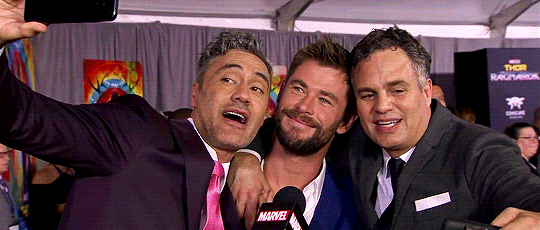 But, y'know, they could come along and we could all go out for drinks. I'm sure it would be really nice.
To me, Taika Waititi looks like a Harlequin hero. Romance authors of New Zealand – can you write me a story with a sexy hero who is tall, athletic, handsome, smart and funny? Maybe for Dare you'd have to play up the sexy and tone down the silly a bit. But just a bit. Humour is hot – but it has to be smart.