Harlequin created the Romance Includes You Mentorship in 2019 to reach out to writers in underrepresented communities and bring more diverse voices and stories to romance readers. This program gives unpublished romance writers the chance to work one-on-one with a Harlequin editor for a year to get a romance novel ready for publication, plus a writing grant and an offer to publish the completed book.
This program continues this year with a new mentorship opportunity called Love to Write.
Accepting submissions until Sept. 19, 2021!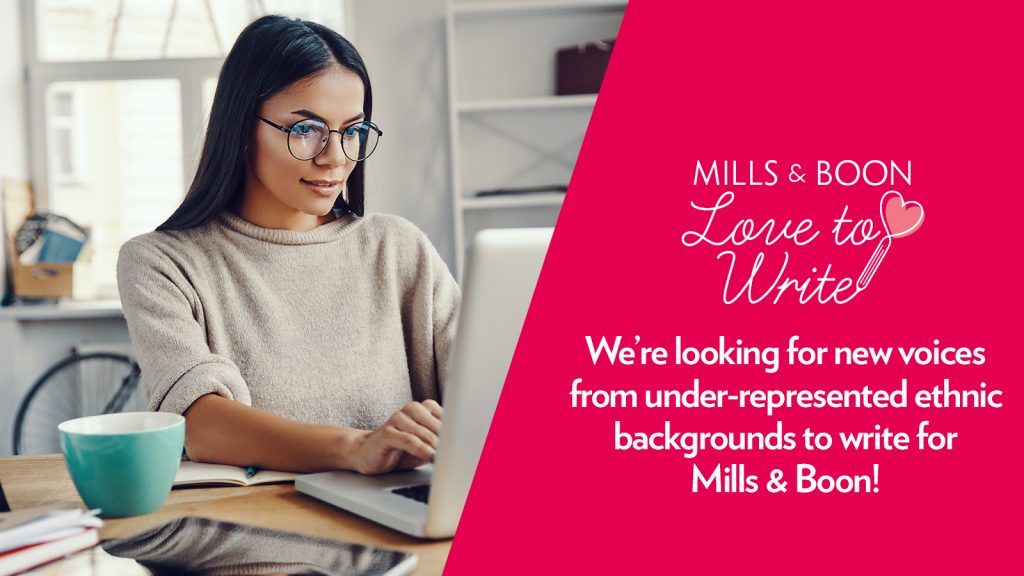 The Love to Write mentorship from Mills & Boon is open to aspiring romance writers from underrepresented ethnic backgrounds who are interested in writing for Harlequin Presents, Harlequin Romance, Harlequin Historical Romance and Harlequin Medical Romance. It is open to writers who live in the UK and Ireland, have not been published before and are unagented. We'd love to read your romance story. Find out the details and how to enter here.
We're committed to publishing diverse and inclusive voices so that readers see themselves reflected in the books we publish.
2019 Winner – Sera Taíno's submission was selected from among 11 finalists and over 160 submissions in the inaugural Romance Includes You Mentorship in 2019. She completed a 12-month mentorship with a New York-based Harlequin editor and her debut, A Delicious Dilemma, is published by Harlequin Special Edition.