Dreaming of becoming a published romance novelist? In January, we accepted submissions from unpublished, debut romance writers in underrepresented communities. We received over 160 entries! Submissions are now closed and we hope to announce the author of the top submission in May.
Harlequin is committed to publishing diverse and inclusive voices so that readers see themselves reflected in the books we publish. The Romance Includes You Mentorship is one way that we're reaching out to writers in underrepresented communities to find new voices in romantic fiction.
We are looking to offer one debut romance writer:
the chance to work one-on-one with a Harlequin editor for a year to develop your happily-ever-after story for publication under the famous Harlequin name;
a publishing contract with an advance; and
a grant to support your writing and career development
The contract advance plus grant will have a value of $5,000 U.S.

What We're Looking For
We are looking to work with a writer with an interest in writing category romance whose story can be published in one of Harlequin's 11 romance lines (excluding Carina Press and Carina Adores). We publish a wide variety of category romance stories for adult readers – passionate and sexy, wholesome and sweet, contemporary and historical, inspirational romance, romantic suspense, romance with LGBTQ+ protagonists, and more. Watch Series Spotlight videos on this site and read our writing guidelines.
Eligible submissions should be in the category romance genre; these novels are typically 50,000 to 70,000 words in length and are trope-based (think friends to lovers, second chances, forbidden love) with a central love story between the main characters and a guaranteed happily ever after ending. What happens along the way is up to your imagination. Your story may include characters that share your background, community or culture but this is not a requirement. We are open to romance stories with all gender and identity pairings.
We want to see your writing talent, style and voice shine through and will evaluate submissions based on demonstrated writing talent, potential and creativity.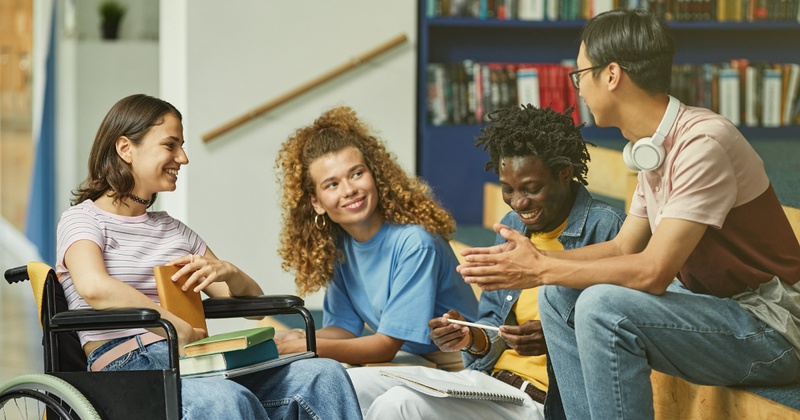 Who Should Apply
This opportunity is open to debut romance writers in Canada (excluding Quebec) and the United States and its territories who are unpublished or self-published and not already represented by a literary agent. We are particularly interested in submissions by authors in underrepresented communities, including but not limited to: writers who identify as Black, Indigenous, People of Color, biracial and multiracial; writers in LGBTQ+ communities; members of marginalized ethnic and religious cultures; writers with disabilities; and writers identifying as neurodiverse.
Our ideal recipient will have a genuine interest in writing adult romance fiction for a Harlequin romance line, be open to editorial guidance and suggestions, and be keen to learn about the editorial process, the romance market and the publishing industry.

What to Submit
We are asking interested writers to submit:
the first 5,000 words of a romance novel
a one paragraph summary of the story's pitch and a story synopsis outlining the story arc, characters, plot, themes and ending (maximum 1,000 words)
a personal statement explaining why you applied, what you are hoping to get out of this mentorship if you are selected, and what greater diversity and representation in the romance genre means to you (maximum 300 words)

Please submit documents in Word format only. We will accept submissions in the romance genre for adult readers only. Submissions of young adult romance, other fiction genres and nonfiction are not eligible. We will only accept English-language submissions from residents of Canada (excluding Quebec) and the United States and its territories who have reached age of majority in their province or state of residence. We will not accept submissions from previously published writers (i.e., commercially published) or writing teams. We will accept only one submission by each eligible applicant. If there is more than one submission, we will review the first submission received.
How to Submit/Deadline
Submissions closed on Jan. 31, 2023.
Writers were invited to submit through Harlequin.Submittable.com after Jan. 1, 2023 and upload their submission to the "Romance Includes You Mentorship" inbox.

Submission Reviews
Eligible entries will be reviewed by a judging panel that includes Harlequin editors and representatives with broad experience editing, publishing and marketing multicultural, interracial and LGBTQ+ romance fiction.
We will evaluate submissions based on:
The writing quality of the sample and story synopsis;
The creativity of your story, characters and ideas and the strength of the romantic element;
Suitability to be published in Harlequin's category romance publishing program;
The strength of your personal statement; and
Interest and commitment, as demonstrated in your personal statement, toward completing and publishing a romance novel.
Submissions will be reviewed in February and shortlisted for final judging. We hope to announce a winner in May and start the mentorship in early summer.

Publishing Contract and Writing Grant
If you are selected, before being offered a contract we will arrange a discussion with one of our editors to explain Harlequin's variety of romance series and imprints and to determine which one is best for your work. Once agreed, we will forward a standard publishing agreement to you.
The publishing agreement will include an advance against royalties and standard royalty terms for one novel. You will be given the chance to review the contract before signing. Submitting an entry puts you under no obligation to accept the mentorship or publishing contract.
In order to get the mentorship underway quickly, we will ask that as quickly as possible and no more than 30 days after being notified of your selection, you either choose to sign the agreement or reject it to allow us to potentially offer this opportunity to another deserving applicant. If a contract is not signed within this time frame, we reserve the right to retract your offer.
The advance will be paid according to the payment schedule for the imprint that acquires your story, provided that the terms of the contract are met. An initial payment is made upon signature of the contract, for some imprints a second payment is made for the partial manuscript, and the full amount is paid out when the final manuscript is received for publication. The grant is payable upon signature of the contract with Harlequin.
If a suitable submission is not received, we are under no obligation to offer a contract. We can offer a contracts for more than one submission we receive depending on the needs of our publishing program.

Intellectual Property Rights in Submissions
As a creative content company, we are sensitive about our own Intellectual Property (IP) and respectful of others'. As a condition to be considered for a mentorship, you will be asked to confirm:
That your submission is entirely your own original content;
That you own all rights in the submission; and
That you have not previously sold or licensed those rights to anyone else.
If we come to believe that any entries are copied, infringe on anyone's rights or are not yours to offer, this will be grounds for immediate disqualification.
You are the owner of your IP and, if you are not successful in your application, all the rights in your submission will stay with you. If you are successful, the publishing agreement will set out how ownership works going forward and will be consistent with our normal publishing practices.
We ask that all applicants note and understand that we are a large company with a wide array of creative voices and content. It is possible that we have or will have separate works that may resemble your proposal or may have similar themes, plot or characters. You acknowledge that you will have no rights in any such separately developed works.


Use of Personal Information
By applying to the Romance Includes You Mentorship, you give us the right to use your name, mailing address and email for the purpose of administering the judging and selection process. You also agree that if you are selected as a recipient, you will give us the right to use your name, photograph and likeness for purposes of announcing the recipient and publicizing the Romance Includes You Mentorship. We will use your personal information only for identified purposes and in a manner that is consistent with our Privacy Policy that can be found at www.Harlequin.com.
More Information
Questions? Please contact submissions@Harlequin.com
Past Recipients
2022 Recipient – Faye Acheampong's winning entry to the Love to Write competition will be published in Harlequin Romance in North America and Mills & Boon's True Love series in fall 2023. Faye also receives a grant to support her writing and will be mentored by a Harlequin editor in the UK.
2020 Recipient – Sera Taíno's submission was selected from among 11 finalists and over 160 submissions in the inaugural Romance Includes You Mentorship. She completed a 12-month mentorship with a New York-based Harlequin editor and her debut, A Delicious Dilemma, is published by Harlequin Special Edition.
Harlequin is committed to publishing diverse and inclusive voices so that readers see themselves reflected in the books we publish.
The Romance Includes You Mentorship Program is being offered by Harlequin Enterprises Limited, Bay Adelaide Centre, East Tower, Floor 41, 22 Adelaide St. W., Toronto, Ontario, Canada, M5H4E3.