You want to see who's behind the tweeting and near-daily content on the So You Think You Can Write blog? Tada! It is our very great pleasure to introduce our SYTYCW blog team, the ones creating and managing the fabulous posts on this site. So without further ado…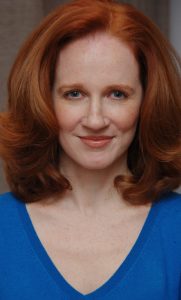 Patience Bloom is a senior editor for Harlequin in the New York office. In addition to devouring true crime, she also loves reading the latest celebrity memoir. She works on a wide spectrum of romances—from Romantic Suspense to Love Inspired to Special Edition. It's a dream job to read about strong heroines and cranky heroes overcoming deadly obstacles! Before joining Harlequin in 1997, Patience taught French and Latin at Sandia Preparatory School in New Mexico. She holds a B.A. in French and Latin from Oberlin College and a master's degree in French Literature from the University of New Mexico. She is the author of her own true romance, Romance Is My Day Job. Aside from reading, Patience loves to knit, run, and spot celebrities in her neighborhood. Say hello to her on Twitter: @patiencebloom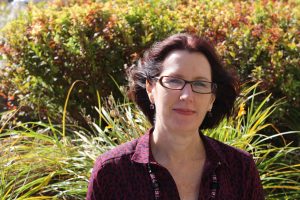 Editorial Administrative Assistant Deirdre McCluskey started her career at Harlequin in 2013 as Digital Editorial Intern with Harlequin E, Cosmopolitan Red-Hot Reads from Harlequin, and Carina Press. Currently she supports the editorial teams at Harlequin Blaze, Harlequin Western Romance, Harlequin Heartwarming, and Harlequin Superromance, and is a member of the So You Think You Can Write team. Prior to her career in publishing, Deirdre managed a bookstore, where she enjoyed helping people find their next favourite read.  She has an Honours BA in English from the University of Toronto. Deirdre has been a sucker for an emotional story ever since Charlotte's Web made her cry salty tears when she was nine years old. When she's not reading, she enjoys cooking, running, and knitting imperfectly. Find Deirdre on Twitter as @Deirdre33.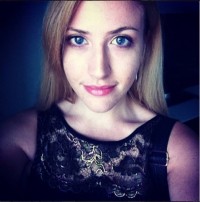 Kayla King is the editorial assistant for Harlequin Intrigue and Nocturne, and is on the lookout for all heart-stopping thrillers and ethereal paranormal romances.  Before coming to Harlequin, Kayla interned at Writers House and worked in subsidiary rights at Simon & Schuster.  A new New Yorker, she originally hails from Seattle and daydreams about misty forests, mountains, and rain.
 
So, here we are – the SYTYCW Editors in the flesh! Tweet us, leave us comments, let us know what you'd like to see more of on the blog – your wish is our command! And thank you to everyone who has read our posts. We hope you're enjoying it as much as we are!