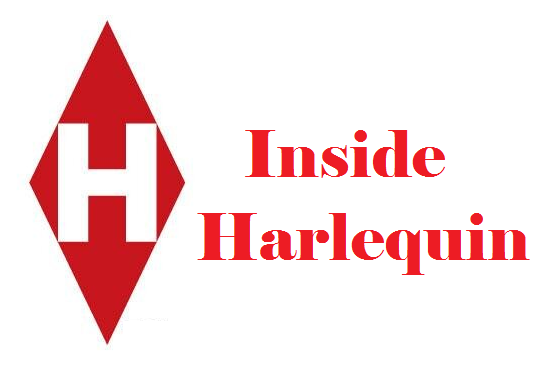 Today on Inside Harlequin, we're excited to give you the inside scoop on all things art, as we chat with Louise McGrory, Creative Director for Mills & Boon and HQ in our UK office.
What does a typical day look like for you?
No two days are the same with my job, it's a very fun and varied role as I am responsible for all the UK cover and marketing design for Mills & Boon and HQ. Overall duties vary from creating covers or marketing material, art directing shoots and working with my team to develop designs to their full potential.
Where do you fit into the book publishing process?
I am lucky enough to work with lots of the teams in the process. I have a monthly briefing meeting with the editorial team where they give me the full briefing including the character descriptions, locations and anything else that we would need to know about that given book. My team and I then work up ideas for each book, then we have further meetings with the editorial and marketing teams where we make the decision on the direction the cover will go in. Once everything is confirmed we would then pass this artwork to the production team.
What are some things you consider when working on a series book?
We always read the full brief to get the full picture of the storyline, so we find something that really helps sell that book. We look at many factors with the series books, we look at the character descriptions, location and also if there is something special in the storyline that we can use as a hook.
What kind of support can an author expect from someone in your role?
Luckily, I get to meet authors at the yearly AMBA lunch and also when they come into the office. I always love hearing feedback as it helps us improve and evolve our covers.
Do you have any memorable moments you could share with our readers about working on Series romance over the years?
The rebranding of Mills & Boon that we did in January of this year was the most challenging, memorable and fun project to work on. It took a lot of hard work, dedication and lots of teams coming together but I think we created something beautiful, modern and something to be proud of.
What upcoming Series books are you excited for or what have you worked on lately? 
Creating the new look for Dare was especially fun as it didn't exist before so we had more of a creative challenge to create a whole new look for new and existing readers.