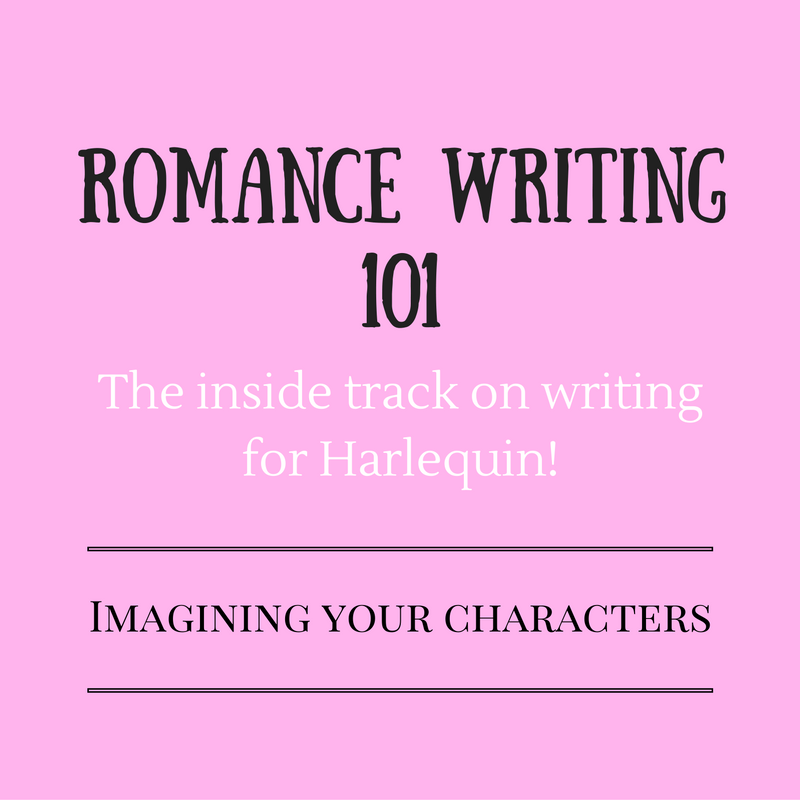 To encourage your participation in our #RomanceIncludesYou blitz, we have a helpful, fun post by one of our former colleagues, Grace Thiele, who discusses the art of developing your characters! In her own words…
Hello possums! There will be an eensy-weensy deviation from what I promised to write about a few weeks ago (I know, I should've followed my own advice on planning). I will still be discussing characterisation today, but rather than skipping to the writing bit, I thought it'd be worth going through developing them in your own imagination first.
I love characters: truly, madly, deeply! I say this as someone who never quite grew out of imaginary friends: mine just grew into characters and began telling me their stories. I mean really, they're what it's all about – characters are, in my opinion, the best part of any story, and the hero and heroine of a Harlequin romance are the driving force behind it.
Know your characters!
The first, most important bit of advice that I've picked up from authors and editors alike is that before you put pen to paper (or fingers to keys), make sure you know your characters. I've written before about planning, and then as now, how much or little you do is entirely up to you – it really is about what comes naturally! But regardless of how your story takes shape or what series you're targeting, your hero and heroine will be the absolute focus of your story.
Some of this fits in with planning and backstory, but ask yourself: what's in your characters' pasts? What are their personality traits? What makes them tick – and what are their pet hates? What draws them to their hero/heroine? What do they look like – and what does it say about them?
And, most importantly, what is the emotional conflict that prevents them from free-falling into a state of romantic bliss? What is it that will create the tumultuous, emotional, exciting, funny, dramatic storyline that will grab your readers from the first page and grip them all the way through until the end? What will, when finally resolved, give the reader that ultimately satisfying happy ending?
All these things must be rooted in character, and the realer they are to you, the realer they'll come across on the page. It's up to you whether detailed plans work, or if you're happier seeing them in your own mind. I like to imagine conversations between myself and my characters so I can get to know them – it sounds crazy, but for me it works! If that doesn't work for you, fit in characters with any normal planning. There are also loads of character building exercises available online for you to look up and peruse.
Using characters to target a series…
It's also really important to target every part of your story to the relevant series. So know where you'd like to be published, and what that series is likely to be looking for in terms of characterisation. Presents is known for its billionaires, Medical for doctors and nurses, Romance for its relatable heroines and Historical for rakes, Vikings, pirates and anything (historically!) in between! Think about how your character 'type' can be filled out, remembering any relevant context that will keep them relevant to series. Having said that, Harlequin editors love a new take on traditional romance characters, so don't be afraid to find new ways to keep it fresh!
Next time, I promise (cross my heart) to stick to schedule and actually manage to say something about translating this onto the page! Cheerio till next time turtle doves!