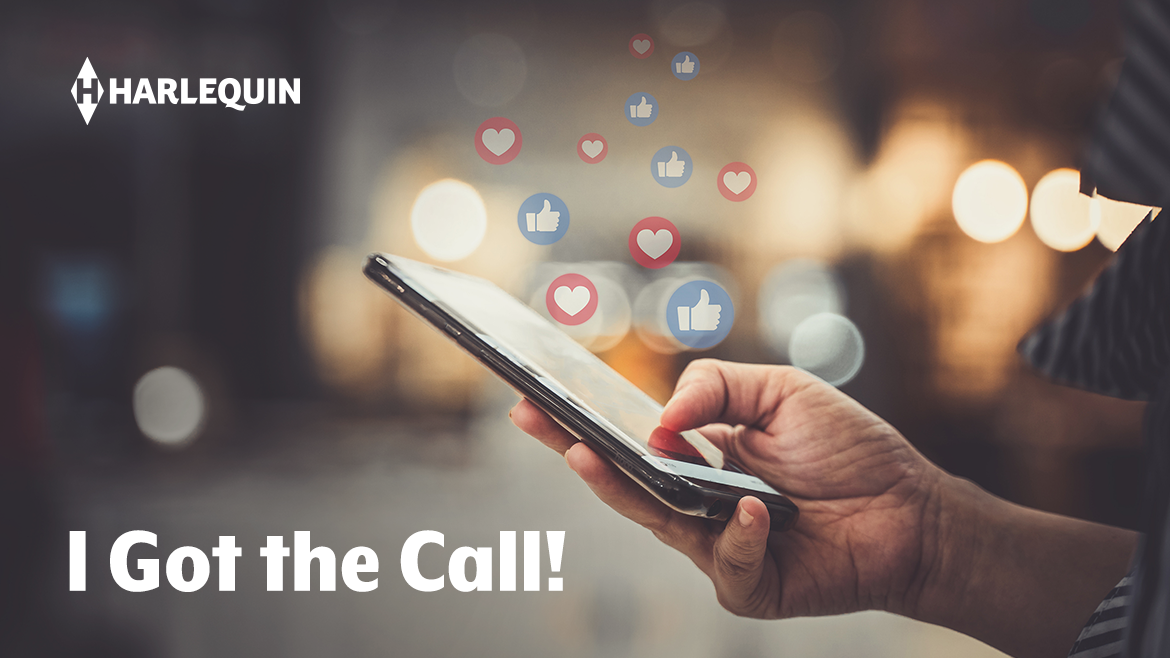 Elizabeth Hrib was born and raised in London, Ontario, where she spends her nine-to-five as a nurse. She fell in love with the romance genre while bingeing '90s rom-coms. When she's not nursing or writing, she can be found at the piano, swooning over her favorite books on Instagram or buying too many houseplants. Elizabeth's first published novel was the YA paranormal title The Dark In-Between, and Lightning Strikes Twice is Elizabeth's debut novel for Harlequin. Congratulations, Elizabeth!
Harlequin: Tell us about yourself. Our readers want to know!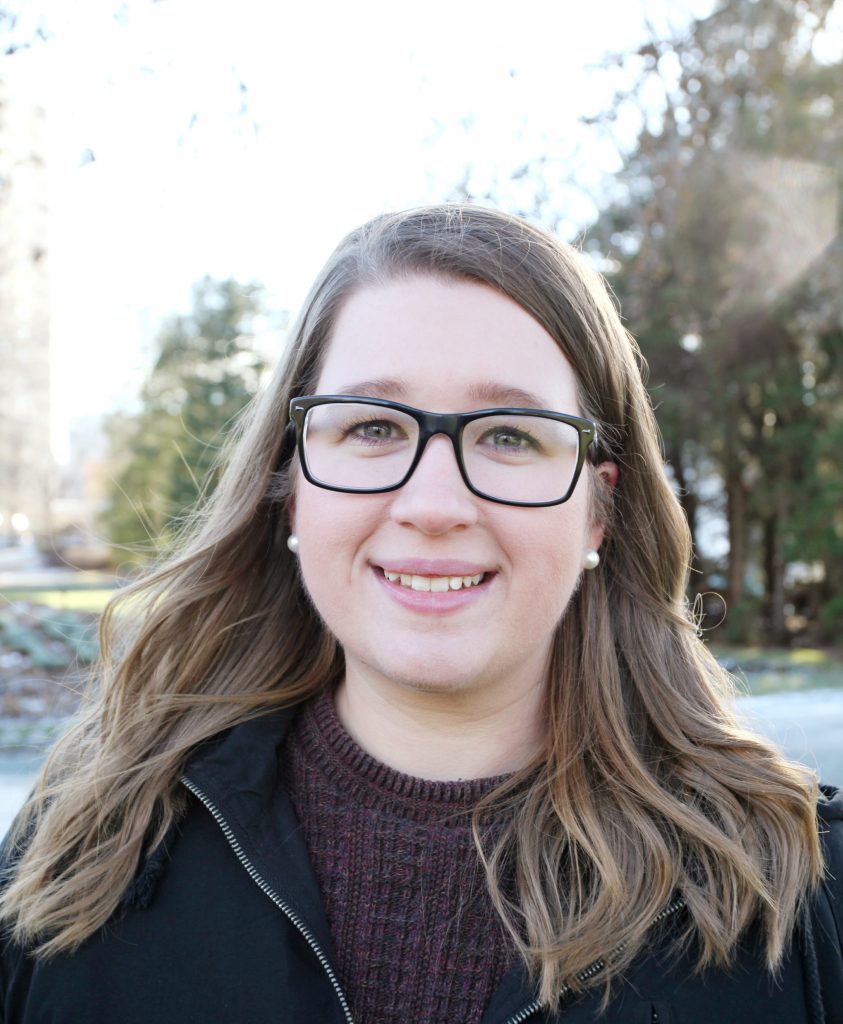 Elizabeth Hrib: I spent most of elementary school and high school convinced I absolutely hated anything and everything to do with creative writing. Who was that girl? I have no idea now. Six years ago, I joined the Canadian military as a nurse. I was lucky enough to work all over Canada, most recently in Halifax and Toronto. Writing was my true passion, however, and I returned to my hometown in Ontario where I now get to dream up romance novels. I keep a writer bucket-list, and though I've checked a lot of the boxes off, "write a musical" is still near the top of the list.
H: Why did you want to become a romance writer?
EH: The short answer is I love love. As a child of the nineties, I grew up watching the epic on-screen romances of actresses like Sandra Bullock and Julia Roberts, and I was hooked. Love, connection, heartache – these are all such relatable experiences, and I adore being able to craft stories filled with such drama and passion. But mostly, I'm here for the happily-ever-afters.
H: What were the big steps in your journey to becoming a published author?
EH: The first step was actually finishing a book. It seems like the most basic of all the steps, but actually writing THE END on a project and meaning it was a lot harder than I'd expected. My story ideas were endless, as were the university lectures I was supposed to be keeping up with, so I started and stopped projects constantly. In my final year of university, I completed a project that I was proud of. It was a young adult, paranormal story, now titled The Dark In-Between. As I was trying to figure out my next move for the manuscript, I came across a publisher online that seemed like a good fit for what I had written. I submitted my manuscript to them and promptly forgot about it as I went through a cross-country move and started my nursing career.
Then one day, months later, I received an email from the publisher that said they wanted to talk about my book. They offered me a publishing deal, and I was so excited I almost threw my laptop across the room. Two years and one pandemic later, I was standing in a bookstore in Halifax, thinking about how surreal it was to see my name on the shelf along with all the other authors. And no matter how many bookstores I visit, or how many times I spot my book in a library, that feeling never gets old.
H: What advice would you offer aspiring writers?
EH: My first bit of advice is to forget what the publishing world wants and write something you want to read. Something you are absolutely in love with. Because if it ends up getting picked up for publication, you are going to be spending a ton of time with these words you've written. You are going to pick them apart and stick them back together again. And just when you think you've sorted it all out, there will be another email in your inbox with an edit for you to review. So make sure you are telling a story with characters and a plot and a setting that you absolutely adore.
My next bit of advice is to always be working on something new. When you hit that inevitable writer's block, start a new project. When you finish penning that much-loved manuscript, start a new project. This way when you are in the middle of a submission slump, and your work has been sitting with agents or editors or publishers for weeks to months, you'll have an awesome new project to distract yourself from all the waiting. Working on a new project and letting your current one rest is also a great way to go back to it later with fresh eyes. Trust me, no matter how many times you've reviewed it, you'll find a glaring mistake in the first paragraph.
H: What did you do when you got the call from Harlequin?
EH: The first thing I did (as I do whenever good news comes through my inbox) was slam my laptop closed and dance around the room. After I got rid of the happy jitters, I actually gave the email a proper read and started processing. Then I told my entire family that I'd written a romance book that was going to be published by Harlequin!
Now let's hear from the editor, Katherine Rushby
You'll understand what I saw in Elizabeth's writing when you read her opening line! Elizabeth's humor, and her dialogue in particular, bounces off the pages despite quite a serious plot set-up for the heroine, which is a difficult balance to strike. She's written a competent, cheeky, relatable heroine who's not above regressing a little when she's at home on her family's ranch, and a funny, hard-working, compassionate hero, and their story stole a little piece of my heart almost immediately.

Elizabeth submitted her story to our Special Edition Submittable folder, where her voice drew me in and her characters made me want to keep reading, and I'm so glad I did.
Welcome to Harlequin, Elizabeth! And read more I Got the Call stories from new Harlequin authors at our archive.