by Evan Yeong
Today is February 13th, also known as Valentine's Eve (or at least that's what I'm choosing to call it for the purposes of this blog post). Initially my mind had turned to spotlighting Galentine's Day, defined by Parks and Recreation's Leslie Knope as a day "about celebrating lady-friends." Then I remembered that this site is all about writing, and what holiday is more closely tied to penning our greetings than Valentine's?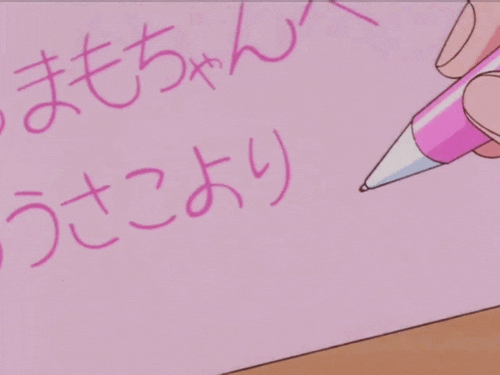 While an article from Big Greeting Card itself (i.e. Hallmark) dedicated a lot of space to valentines for friends and family members, I think we can all agree that they're never first and foremost in our minds on February 14th (Canadians even have a day for the latter this upcoming Monday!). No, Valentine's Day, just like the state of Virginia, is for lovers.
For many (children aged six to eighteen in particular), a valentine is, in essence, a declaration of love. While it's rare that Harlequin heroes and heroines will make their feelings known through a letter, they always express themselves verbally. This typically takes place near the end of the book as part of the couple's happily-ever-after, though not always.
Taking a look back at my list of books read as a proofreader, I grabbed a handful of titles to break down their "I love you" moments (emphasis added, mild spoilers abound):
The Earl's Runaway Governess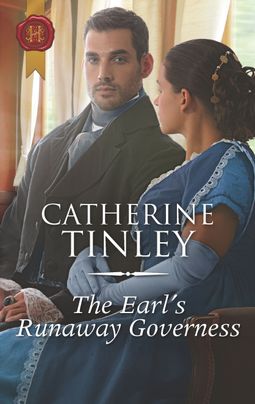 by Catherine Tinley
Harlequin Historical
'Oh, Marianne! How I love you! When you disappeared from Ledbury House I was bereft. I was so hurt that you seemed to be a fake and a deceiver, for truly I have not loved before!'
A case of mistaken identity is a staple of Harlequin romance, and often leads to feelings of betrayal, or the "black moment" that often precedes the happily-ever-after. What I also want to highlight here is William "Ash" Ashington's statement that he has "not loved before!" It's a heavy admission that makes the preceding words that much more powerful.
Temporary to Tempted
by Jessica Lemmon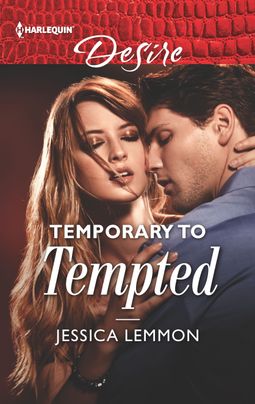 Harlequin Desire
In a panic, she blurted, "I love you. I realized when I was picking up your shrimp pad thai that we belong together. What we have, this isn't impermanent. This is the real thing."
I cut this dialogue early to avoid spoiling too much of my favourite Desire series, but this is the kind of romantic epiphany that I really enjoy. Andrea Payne is able to pinpoint the exact moment she falls for Gage Fleming, and it's during a moment when they weren't even together.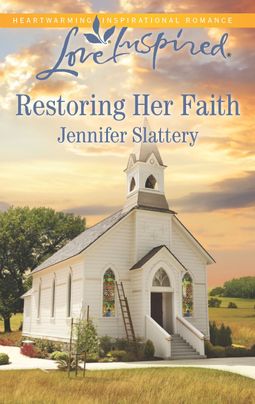 Restoring Her Faith
by Jennifer Slattery
Love Inspired
"I love you, Faith. I have since you first drove into town."

"Since your tire crashed into me, you mean?"

He laughed. "Yeah. Since then."

"I suppose that's one way to get a girl."
Conversely, some books feature romances where it truly is love at first sight. As readers we know from the very outset how the hero or heroine is struck by the other person, left almost speechless at the very sight of them. It's the perfect setup that leaves you waiting until the last few pages when the truth finally comes out.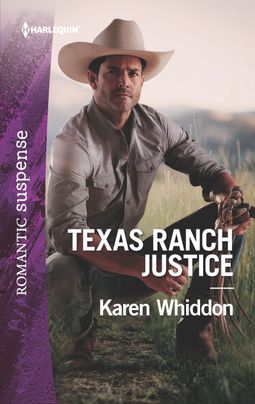 Texas Ranch Justice
by Karen Whiddon
Harlequin Romantic Suspense
"I love you," he said. "More than I ever believed it was possible to love someone."

To his consternation, her beautiful eyes filled with tears. "Come here." Voice rough, he gathered her as close as the hard plastic chairs would allow. "Is it really so terrible, me telling you I love you?"
Similar to The Earl's Runaway Governess, here Travis Warren goes beyond merely saying that he loves Scarlett Kistler and declaring that he's truly never felt this way before.
---
While I didn't cast Hallmark's article in the best light when I first mentioned it, each one of these four books follows at least one of their tips. Tell the other person how much you love them, reference a specific event in your relationship, describe the connection the two of you share. In the same way that you might have been inspired by romance novels when writing your own valentines, the vice versa is not only possible but encouraged!
All good writers know that you should show, don't tell, and everyone knows just how powerful those three simple words can be. At the same time, the words your hero or heroine use can make all the difference. Yes, "I love you" can be enough, but consider this scene to be the first-ever valentine one gives the other. The card will be treasured and saved regardless, but one version is good enough to inspire a lovestruck population to "borrow" them for their own use for years to come.