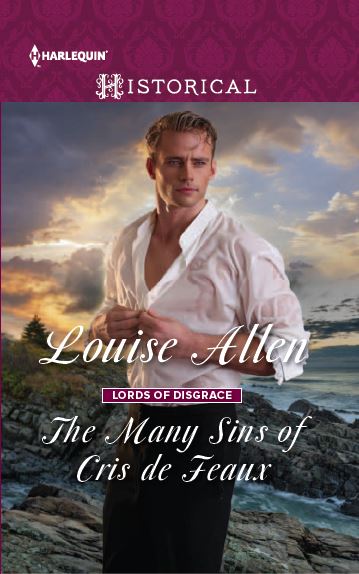 Today is the last day of our #HistoricalBlitz, and we hope you've enjoyed it as much as we have! We can't wait to get reading!
Now you've done the hard work and sent your submission into us, we thought you deserved a bit of a treat, and a fun quiz to help brighten up your Tuesday. Sit back with a cup of tea (or a cocktail, depending on what time of day you're reading this!), and take our Historical Heroes quiz. You may discover your ideal match…
You're going for dinner with the perfect man! He's taking you out for:
a Oysters, champagne and strawberries in a very expensive restaurant
b An intimate candlelit dinner for two
c Outdoors, just you and a campfire—the food isn't as important as the setting
d A hog-roast—certainly no cutlery!
It's your first date together. Your ideal hero would:
a Arrive at your door in a fast car, wearing an evening suit, and whisk you away to a glamorous ballroom for a night of dancing
b Take you for a walk in the park, hold your hand, and tell you how wonderful and special you are
c Share his love of the natural world by saddling up the horses and showing you the beautiful countryside
d Kidnap you and take you on an adventure beyond your wildest dreams
 He's taking you on holiday. Would it be:
a A long weekend in a gorgeous country manor with luxurious feather beds
b Sweeping you away to a romantic castle in the Scottish highlands
c Camping—you both love to be close to nature
d To show you all the lands he has conquered
 Your birthday has arrived, and he wants to show his love for you with a gift. Is it:
a A perfume inspired by, and made, just for you
b A single red rose, with a poem he has written for you carefully wrapped around the stem
c A beautiful white horse
d A casket of gold and jewels from far-off lands
A night out turns ugly, and you're feeling threatened. How does your hero protect you?
a He turns the situation around with a quip—and a steely glint in his eye that suggests he's not a man to be messed with!
b He jumps to your defence, making it clear that he's prepared to fight for you
c He turns over a table and starts a bar fight to get you out
d He hits first, and asks questions afterwards
 Which of these statements most closely describes your ideal man?
a Witty, charming and devil-may-care
b Honourable, chivalrous and romantic
c Strong but silent, rugged and earthy
d Well-muscled, outspoken and powerful
Your ideal hero is . . .
Mostly As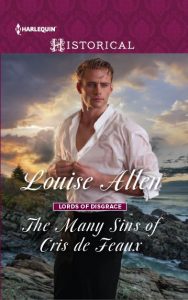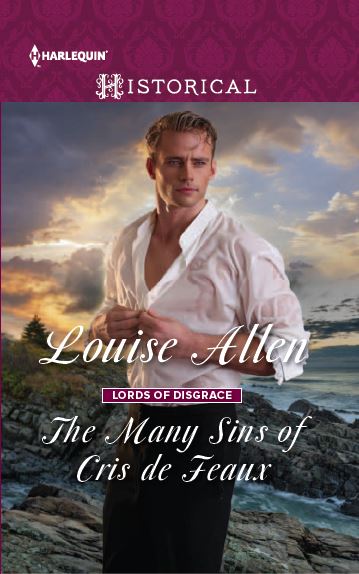 Your perfect man is the Regency rake! Well-dressed and charming, with an edge of danger, he knows how to show a lady a good time— and you're just the woman to tame him. You'll find a gorgeous specimen of the species in Louise Allen's THE MANY SINS OF CRIS DE FEAUX, available now!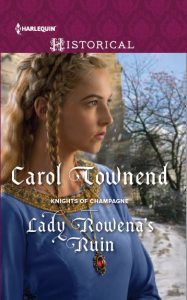 Mostly Bs
Your ideal match is a chivalrous knight. A warrior on the battlefield, this hero will protect his lady, and he knows just how to woo her. Look for the honourable Sir Eric de Monfort in LADY ROWENA'S RUIN by Carol Townend already available!
Mostly Cs
Who doesn't love a cowboy? He's as tough and rugged as the Wild West itself, strong-willed and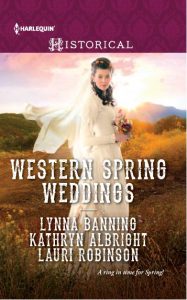 stubborn. You may have to fight to win his heart, but he'll be yours for ever. For a taste of cowboy life, try our 3-in-1 WESTERN SPRING WEDDINGS anthology by Lynna Banning, Kathryn Albright and Lauri Robinson, already available!
Mostly Ds
You're taking a walk on the wild side with a Viking! Powerful and commanding, this hero is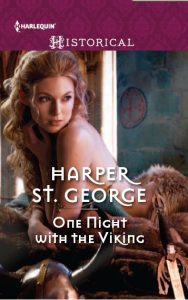 dangerously sexy. He'll take you away from everything you know, and in return, you'll have all of him! Check out Harper St. George's ONE NIGHT WITH THE VIKING, already available!