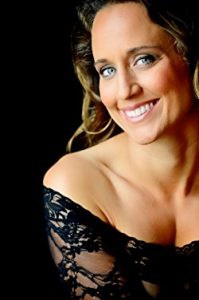 What a pleasure it is to welcome new author Rachael Stewart to Harlequin Dare! As you may know, this line of super-sexy romances debuts in February 2018 and we look forward to Rachael's story! Publication date details to come. Here is how Rachael got The Call, in her own words…
Okay, so I got the call and have been asked if I would mind putting a blog post together for SYTYCW to tell other peeps about my experience. My response – "Hell, no!"
I mean as if I would say no, but at the same time I'm so scared of putting my story out there and having people read it and say, "Well, she can't write, why on earth would M&B take her?"
This is what it is like! I am so unbelievably astounded to have received the call that I am now afraid I will never be able to live up to that expectation. I mean, it is incredible to be told by M&B that they deem me good enough to be one of their authors and now that I am there I am so scared of letting them down. But I am just being totally honest here, as I think this is what this blog post calls for.
So many of you will be like me, desperate to receive that call one day and thinking it's never going to happen. And let me tell you, it does happen, it truly does, I am living proof and right now I feel like I have won the lottery. That's how incredible this is for me.
Ever since I got "THE CALL" from Flo Nicoll at Mills & Boon offering me a two-book deal, I have swung from disbelief to absolute, sheer excitement.
To think, I didn't take the call when it first came in. I was on the school run, just returning home and chatting away to one of the school dads when I saw the "No Caller ID" come up on my phone. Figuring it to be a cold caller and not wanting to be rude, I continued on my conversation. By the time I let me and my two little-ones into the house I'd pretty much forgotten about it entirely.
The next thing I know, an email comes in from Flo telling me she tried to reach me but no answer and would I have time for a quick chat!!!!
Bearing in mind, I had spent the entire week in a daze, telling myself all would come out alright in the end, I just had to keep at it and stop stressing that they'd hate it, I was convinced she was ringing to go through issues with the submission and what was I thinking, etc. etc.
So, having settled the children swiftly, I fired an email back saying of course I can, locked myself in the study, scrabbled for a pen and paper while at the same time frying my brain with all the issues she could raise and what I could say to alleviate them.
When Flo called again, which was no time at all after my email, I was so nervous I was scribbling doodles on some paper and telling myself to remain calm. Barely past the introductions, she said she had passed the manuscript around the team and that they all really liked it. From that second on, I left the planet of the sane entirely and between the crying and thanking Flo, I got the gist that I was being offered a two-book deal which involved monetary remuneration (how can one forget the money, but I had, it was never really on my radar, my dream was purely about making it as an M&B writer) and that it was all go on the marketing front to get my name out there.
What happened after was incredible. M&B started following me on twitter and the next thing I know, they're welcoming me into the family! The family I have dreamed about being a part of since reading my Nan's collection in my early teens. Perhaps I need to give a huge shout out to my Nan here for sparking the original dream, whether it be the Enid Blyton books she first thrust my way, along with a much-loved membership to the Blyton fan club, to the "adult" books I eventually discovered under her wing, my father's family have a lot to answer for.
So, a bit of background into my M&B journey, in 2013 I actually submitted to the historical line and received a rejection (a complimentary rejection, but still a rejection). I felt disheartened but when they launched the Tempted To Write contest in January 2014 I took the plunge and entered. I didn't get anywhere! Looking back, I think the storyline was totally off (definitely a lesson to be learned there!).
In 2015, I self-published an erotic novella which seemed to do really well but still I dreamed of getting that call, I just had to find the right book.
In February 2017, I finally thought I had something and sent it in to M&B Modern. A couple of months later, I received a response telling me that the book didn't quite fulfil the promise of that line but would I consider tweaking and resubmitting to the new Dare line. I can't tell you how excited I was to learn of this new line and I was straight on it. Before I had chance to resubmit though, M&B launched a Dare To Write Blitz where they were accepting synopsis and first chapter submissions for one week only with feedback given within the month. Such an amazing opportunity that there was no way I was going to miss it!
I got my submission in and then waited with baited breath for the response. It came a few weeks later and it came from Flo,
Thanks so much for your Dare To Write entry, which I've read with interest. You can certainly steam up the page, which is great! However the particular storyline you've submitted isn't going to work for Dare. … Would you be interested in working with me on fleshing out a new storyline for Dare…do you want to send over 3 short paragraph ideas for new stories, and we can work on developing the strongest?
Errr, yes, yes Flo, I would!
And that is pretty much how it went. I sent off some ideas, Flo chose her favorite and then I wrote like a maniac, desperately not wanting to ruin the incredible opportunity being given to me. I sent her my first three chapters which came back with encouraging feedback that required tweaks to the heroine. I quickly whipped up a revision, sent it back and from then on in you are pretty much up to speed. That revision earned me the biggest phone call of my life – The Call!
So, folks, this is a very strong message to all you aspiring authors who dream of getting THE CALL one day. Please, please, please, never give up! It really can happen! Just believe in yourself and keep at it! And keep having fun while doing it too, it's so important to enjoy putting that pen to paper…or fingers to keyboard as the case may be these days!
I am sending you so much luck with your own work and if ever you want someone to bounce ideas off, even though I am far from an expert, I am here just tweet, Facebook or contact me via my website:
Twitter: @rach_b52
Facebook: https://www.facebook.com/rachaelstewartauthor/
Website: https://rachaelstewartauthor.com/