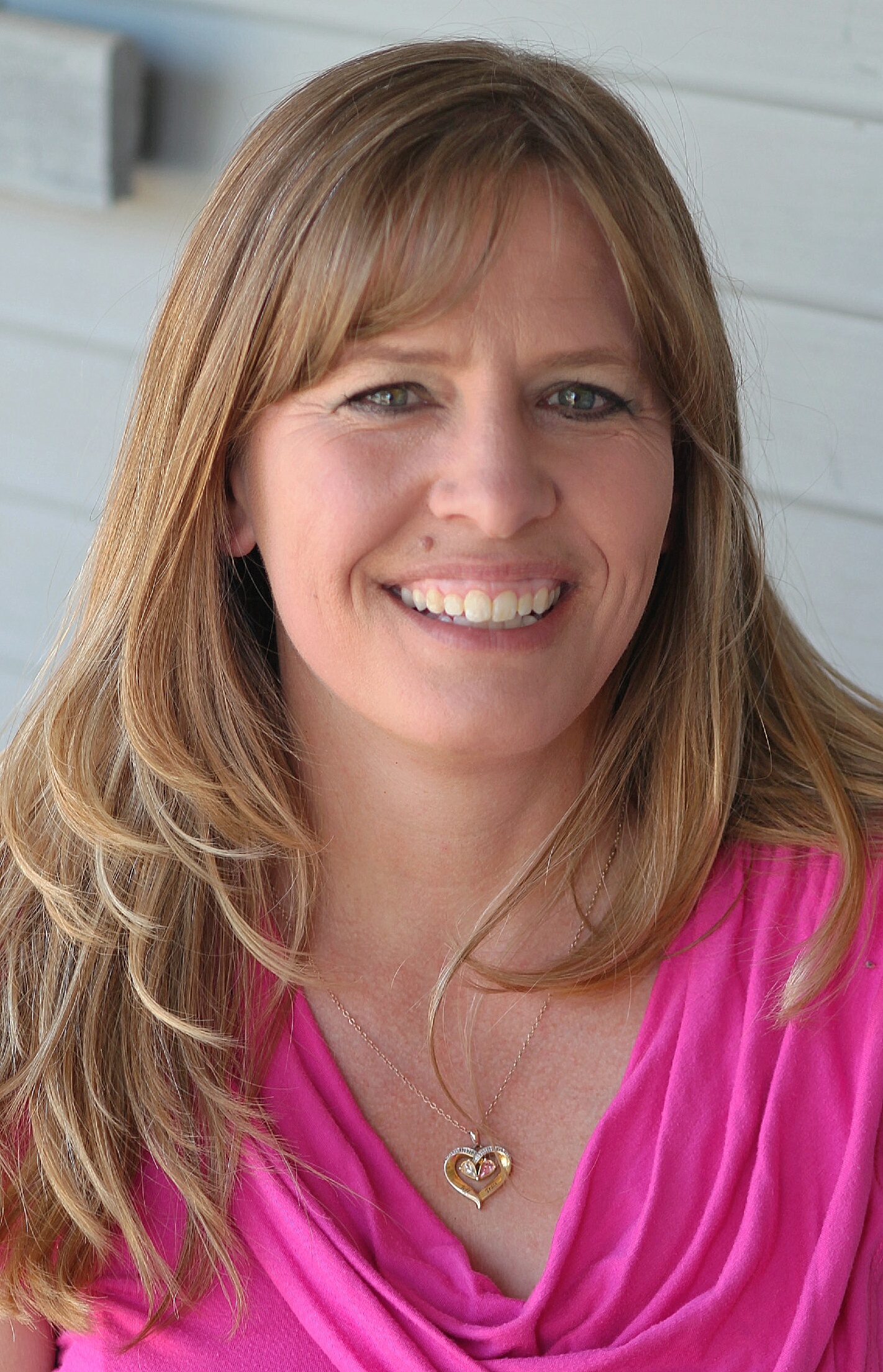 New Harlequin Heartwarming author LeAnne Bristow shares her story about getting The Call from Harlequin!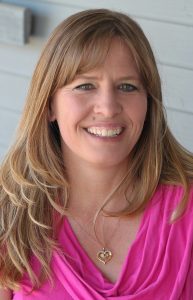 "What's in this box?" my husband asked me while we were cleaning out an old storage shed. Little did I know the contents would forever change my life. It was all the stories I had written in high school and college. Some were typed up on the old ribbon-style typewriter I'd bought at a yard sale. Others were scribbled in notebooks. But they were all there. Every one. Funny how something you once wanted so badly can get shoved into a corner and forgotten about for years when life happens.
I had no more excuses. Two of my three children were grown and gone. I'd finished my master's degree and was settled in a teaching job I loved. Eagerly, I opened the box and tackled the huge task of rewriting my stories and submitting them for publication.
After my third rejection from Harlequin Love Inspired, my agent suggested I try something different. I remembered I'd done a pitch session with an associate editor at Love Inspired. She liked my story, but said it had a lot of elements that didn't work for LI. She suggested the book might be a better fit for Harlequin Heartwarming.
I went back and looked at the story that had been rejected three times. I started to play with it, and it began to flow. I learned everything about Harlequin Heartwarming that I could. Although their stories don't include a faith element, they are clean, wholesome romances that I was comfortable writing.
At RWA, I attended the Heartwarming Open House. I discovered they weren't looking to acquire any more stories where the hero or heroine returns home to care for an ailing parent. I was heartbroken. I called my agent. "What do I do? That's my entire story!" He told me to pitch the story anyway but tell them I'd look for ways to change it.
So I did. Assistant Editor Dana Grimaldi was kind enough to listen to my pitch. She liked elements and despite the overused trope, asked for the full.
I got home and started brainstorming with my critique partners. My agent sent in a revised proposal, and called a few weeks later to say Harlequin loved the changes and wanted the full. But my story wasn't quite finished! I put my nose to the grindstone, locked myself in my room and started working.
The next time my agent called, it was to tell me Dana liked the new version, but wanted some revisions. Was I willing to do it? Are you kidding? Of course! I locked myself back in my room and six weeks later submitted the revisions. And the following week found out that Dana was leaving the Heartwarming team and moving to Western Romance. I panicked. This was it. She would pass the story to a new editor and they would hate it.
On June 3rd, my agent called. I had sent him some ideas for new projects and figured he was calling to discuss them. I was juggling my granddaughter in my arms as I answered the phone. When he told me Heartwarming Senior Editor Victoria Curran wanted to offer me a contract, I almost dropped the baby. Once I could breathe again, I sat my granddaughter on the floor (she was a little dizzy by this time from all my jumping up and down), and started calling everyone I knew.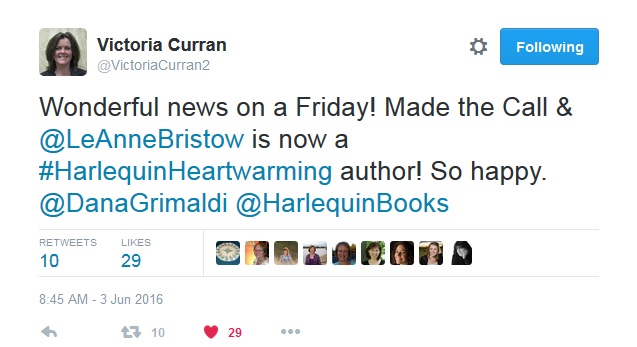 I immediately started receiving welcome emails and tweets from other Heartwarming editors and authors.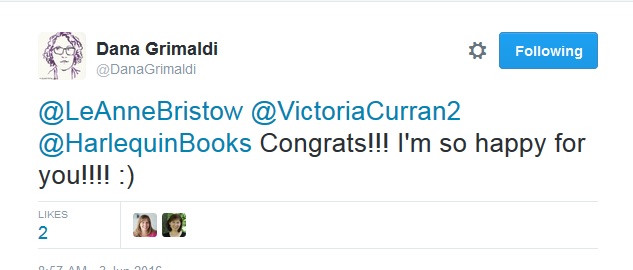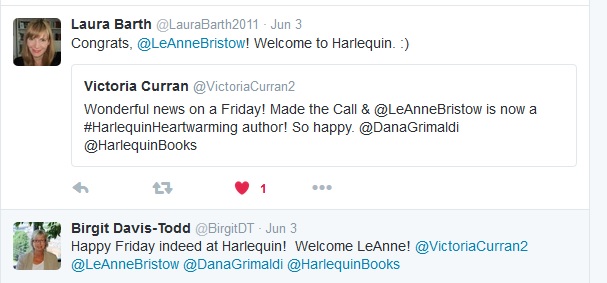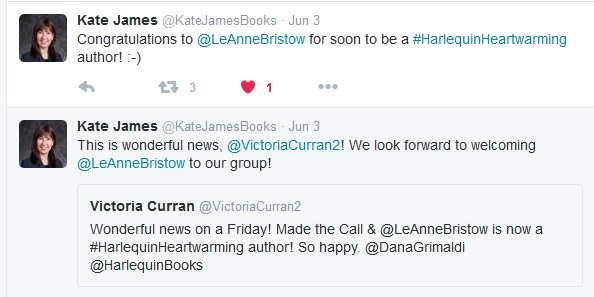 Getting the call was one of the most memorable and exciting moments of my life, and I didn't just get a contract, I got a family.
Look for Leanne's debut Harlequin Heartwarming romance, Her Texas Rebel, in 2017!
Learn more about Leanne on Facebook
And say hello on Twitter @LeAnneBristow
Want to read more inspiring call stories? Check out our archive.