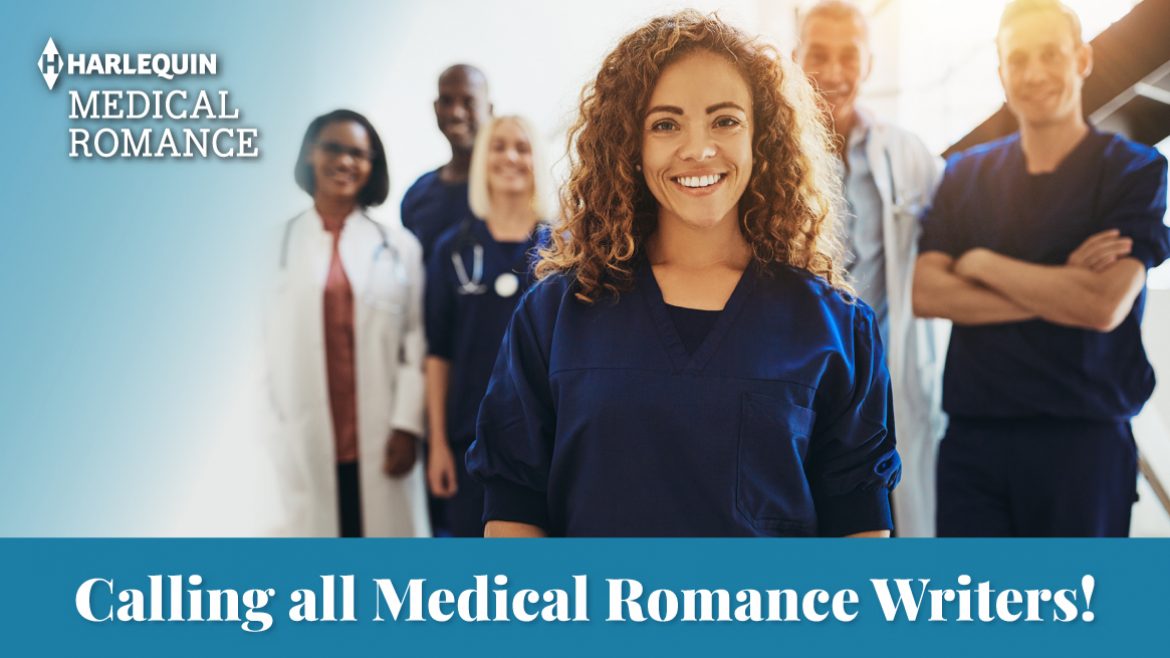 We've dubbed this May as Medical Month here at Harlequin. As we celebrate our heroes and heroines in the medical profession across the world with International Midwives Day and International Nurses Day, Harlequin Medical Romance is looking for new authors!
We're committed to finding and nurturing brilliant, contemporary new voices. Could you be one of them?
We're hosting a Medical Month Blitz, providing a fabulous opportunity to get your Harlequin Medical Romance submission fast-tracked! Submit your contemporary Medical Romance submission between May 1, 2023 and May 12, 2023 and receive a response, including editorial feedback, by May 31, 2023!
What is Harlequin Medical Romance?
Do you adore an uplifting, relatable, life-affirming romance set amid the pulse-racing drama of saving lives? Harlequin Medical Romance offers stories in which readers experience the rollercoaster of emotions, ambitions and desires of today's medical professionals. We publish 50,000-word contemporary medical romances that whisk readers into engaging medical settings around the world. Relatable, dedicated, empathetic characters, captivating emotional drama, and an unforgettable love story are a must! We are committed to publishing for our diverse global readership and are actively seeking to acquire authors from underrepresented backgrounds. Check out the full guidelines for Harlequin Medical Romance at Submittable.com.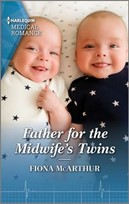 What you need to know:
The Medical Month Blitz will be open for submissions from Monday, May 1, 2023 at 0:01 am ET to Friday, May 12 2023 at 11:59 pm ET.
We're looking for a query letter that introduces you and your book and includes any previous publishing credits, your first chapter and complete synopsis only – no need to have the full manuscript written!
If we love your voice, we'll invite you to submit further chapters and work with you on developing your story to its full potential. Please note that requests for additional chapters are not a guarantee of publication.
Please submit your entry at the Harlequin/Mills & Boon Medical Month Blitz category at Submittable.com. The category will be live and open to submissions from Monday, May 1, 2023 at 0:01 am ET to Friday, May 12, 2023 at 11:59 pm ET.
Only one submission per person.
All submissions will receive editorial feedback by Wednesday, May 31, 2023.
We will not use your chapter entries in any way other than in connection to the Medical Month Blitz.
This isn't a contest but a chance to showcase your work to our editors and get some helpful feedback in an accelerated time frame, and maybe even become the newest Harlequin Medical Romance author. If you've ever dreamed of being published by us, send us your submission. We want to read your story!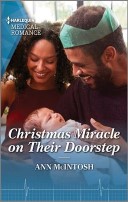 Here are a few tips on what makes the perfect Harlequin Medical Romance story:
Keep a strong focus on the developing central romance, which unfolds against the backdrop of medical drama.
Remember that contemporary, international medical settings are integral to the story.
A Medical hero is at the top of his game. He's a dynamic and dedicated lifesaver that has a heart of gold!
A Medical heroine is intelligent, professional, warm-hearted and empathetic! She's everything a modern woman can relate to and aspire to be. And every bit as on-her-game as her love interest!
These romances feature innovative internal emotional conflicts.
These stories have a range of sensuality, from steamy and intensely passionate to warm and tender, but always with a high level of emotion.
The characters, their romance, the settings and the drama must be appealing and accessible to a global readership. We are looking for stories with a diverse range of characters and are excited to see romances between LGBTQ+ characters.
Keep an eye on WriteForHarlequin.com for updates and follow the editorial team on Twitter @SheilaHodgsonMR, @lauriec_johnson, @HaslamMegan and @JennyMacey22for more writing tips and exclusive content!
Any questions? Contact us at submissions@harlequin.com. We can't wait to hear from you!