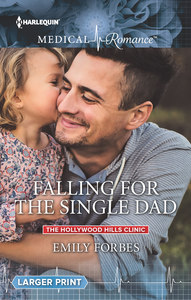 This time on Author Confessions, we reached out to the talented authors of Harlequin Medical Romance to find out where their inspiration comes from.  Personal experience?  ER reruns?  Their answers might surprise you.  We received such great responses that we're going to have two posts!  Keep reading for part one…
Where does your medical inspiration come from?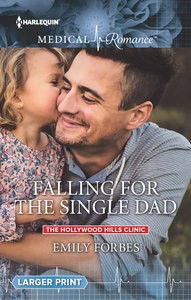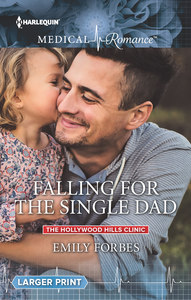 Emily Forbes
Everywhere!
I love the diversity in Medical romances—from the characters' backgrounds to the medical content—and just like the ideas for my characters and the settings I get my medical inspiration from dozens of places. Media stories—newspaper, magazine articles and news bulletins are great triggers for my imagination.
I've also been a physio for more years than I can count so that medical background has given me lots of basic ideas and I must admit in my early novels I wrote what I knew—lots of orthopedic surgeons and pediatric settings—but I'm getting more adventurous now.  I get lots of real life inspiration from my medical friends as well as my patients many of whom have worked in all manner of interesting and dangerous jobs—in Antarctica, search and rescue, avalanche management and retrieval/medical evacuation in the ski fields, the fire department, paramedics and flying doctors.
I will write just about anything now including having heroines who have had organ transplants, survived breast cancer and earthquakes (not all at the same time) but the one thing I am really conscious of (other than getting the facts right) is that the medical content has to fit with the story.  In my new release, Falling for the Single Dad, Abi and Damien are both reconstructive surgeons, but because this book is part of a continuity my medical content had to fit within the Hollywood Hills clinic and tie in with other characters. I had fun creating medical problems that my hero and heroine had to fix but, as always, that led to lots of research. This time I learned all about skin grafts and post-traumatic stress disorder, as well as assistance dogs and eating disorders!
Just about anything can give me an idea and I am constantly jotting down other peoples' medical woes—I never know when I might want to use one.
You can pick up Emily Forbes' latest book, Falling for the Single Dad, here!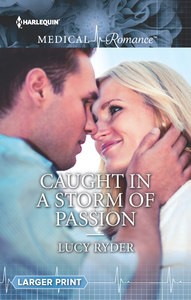 Lucy Ryder
There's nothing more exciting than two characters whose chemistry literally explodes from page one.  And despite the fact that I don't really plan my love scenes, I do have a vague idea of where in the story I'll write it.  That usually depends on the plot, of course, but I like to build the tension and make my characters suffer a little before the BIG scene.  But that's about it with planning because there's no controlling those sexy alphas.  They take over and…wham!…heat and heart-pounding excitement, just the way I like to read 'em.
I have to confess it takes me a good few days to get it exactly the way I want it—hot and sexy enough to make even me glow a little.  I'm also often surprised at how humorous they turn out.  I don't know why because I can't write serious to save my life and that includes my love scenes.  Besides, what's sexier than a big, bad, dangerous alpha who can laugh at himself—even reluctantly?
You can pick up Lucy Ryder's latest book, Caught in a Storm of Passion, here!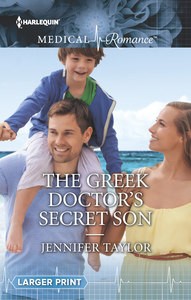 Jennifer Taylor
Although I am not medically qualified, I worked in scientific research for many years and love to research new topics for my books.  Inspiration can come from many sources: an article in a newspaper or magazine that triggers an idea; talking to friends who work in the field of medicine; or even—dare I admit it?—overhearing a conversation in a restaurant!
Writers are incurably curious (some may call it nosy!) and we quite shamelessly listen in to other people's conversations. In fact, the basis for my book, The Greek Doctor's Secret Son, stemmed from overhearing two ladies discussing a friend's daughter while I was in town having coffee. The young woman had suffered an early miscarriage but had discovered a couple of months later that she was still pregnant. She had been carrying twins and had lost one of the babies but not the other.
Ta-dah! Light bulb moment. I was off and running. What would happen if my heroine hadn't told the hero she was still pregnant? How would he react when he found out that he was a father? The questions came thick and fast, as they always do when I am excited by a project, and my story started to take shape.
The end result is this book and I hope you enjoy it. Bringing Amy and Nico together wasn't easy. They had a lot of problems to overcome but they got there in the end, I'm happy to say!
You can pick up Jennifer Taylor's latest book, The Greek Doctor's Secret Son, here!
Inspiration can really strike anywhere, anytime.  Tell us about your latest spark in the comments below, and tune back in tomorrow for part two of author confessions from Harlequin Medical Romance!