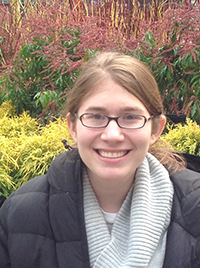 Yesterday Amy Woods gave us some insight into what she did once she got her revision letter for her upcoming Special Edition. Now we get to see what the editor's intentions were! Here's Carly Silver's perspective on the revision process!
Revisions galore!
Hello! It's Carly Silver checking in again. It's my pleasure to be back with Amy Woods, my brand-new author for Harlequin Special Edition, to discuss the next step in the publishing process for her debut novel, HIS TEXAS FOREVER FAMILY! This time, we're on to every author's favorite part—revisions, revisions, revisions!
When I first read Amy's submission, then titled HOMETOWN HEALER, it stood out to me instantly from many other manuscripts. Her book had realistic, yet unique, characters, an emotionally compelling storyline, and a sweet romance. Still, there were a few areas which I thought she could work on. As you've probably heard a million times, every manuscript, no matter how polished or how experienced the author is, needs to be revised. It's simply a matter of two—or more—different sets of eyes viewing the same book.
Furthermore, I've always been open to discussion about revisions. Just because I offer up a thought about how to improve a book doesn't mean that the author necessarily has to take it, unless it violates a general rule of the line or the company policy. I enjoy discussing what we—the author and editor team—can do to improve the book.
As an editorial assistant for Harlequin, I try to consider a manuscript in terms of how it fits into our line and the series business as a whole. Is it right for the line to which it was pitched? Does it have the right tone and theme? Does the author's voice work for the line? In contrast, an author generally—and rightfully so, I might add!—looks at her manuscript differently. It's a product of her very hard work and months of intensive creative processes; it's ultimately a child born of the author's deepest thoughts and concerns. Editors have the utmost respect for the challenges authors face when creating the characters, settings, and story for a novel.
So, when we suggest revisions, it's not a sign that a manuscript isn't good or that an author didn't work hard on it. If anything, it's the opposite. Receiving revision suggestions means you've got a solid product that fits the guidelines of what we're looking to publish.  While working with Amy, I wanted to suggest ways she could modify her book to make it even more appealing to readers.  At the end of the day, both author and editor are working towards the same goal—for the writer to deliver the best story she possibly can.
One element that I suggested Amy consider for HIS TEXAS FOREVER FAMILY was the hero and heroine's romance, much of which seemed to take place off-screen. The truth was, I'd fallen in love with them so much that I wanted to see more on-screen! By seeing how Paige and Liam bond, a reader could not only better understand the dynamics of their relationship, but also become even more immersed in the story as a whole.
Another aspect I brought up was expanding the back story of the town in which the story took place. Amy hit the nail on the head by placing her story in a small town in Texas, but I wanted to know even more about it—the quirky characters who peppered the population, the local haunts, favorite restaurants, etc. I wanted to eat, sleep, and breathe Peach Leaf, Texas, as much as our hero and heroine did.
Amy took my revision suggestions and incorporated them into her revised manuscript. I truly appreciated her professionalism regarding my ideas—I can only imagine how difficult it must be to hear someone critique your manuscript. I recently received the final manuscript of HIS TEXAS FOREVER FAMILY, and Amy did a fantastic job of taking my suggestions and incorporating them into her revised version. I feel like I know Liam and Paige so much better than before and, if anything, I now want to travel to Peach Leaf to hang out with them!
Be sure to watch out for HIS TEXAS FOREVER FAMILY, coming from Harlequin Special Edition in September. I know it will be a fantastic asset to our line.
Thank you, Carly, for this input! Editors truly do view themselves as your "first readers" and want to make sure the things that stop us or bring us out of the story are addressed. But it is a dialogue between editor and author to figure out just how to do that!
Don't forget to check out Amy on her website or on Twitter, where she is @AmyWoodsBooks. Her editor is @CarlyASilver on Twitter.  And the Harlequin Community has some additional advice on revisions.
Good luck!