Need some inspiration to help you through your mid-week slump? Sold has you covered! Today's wise words come from Elia Winters!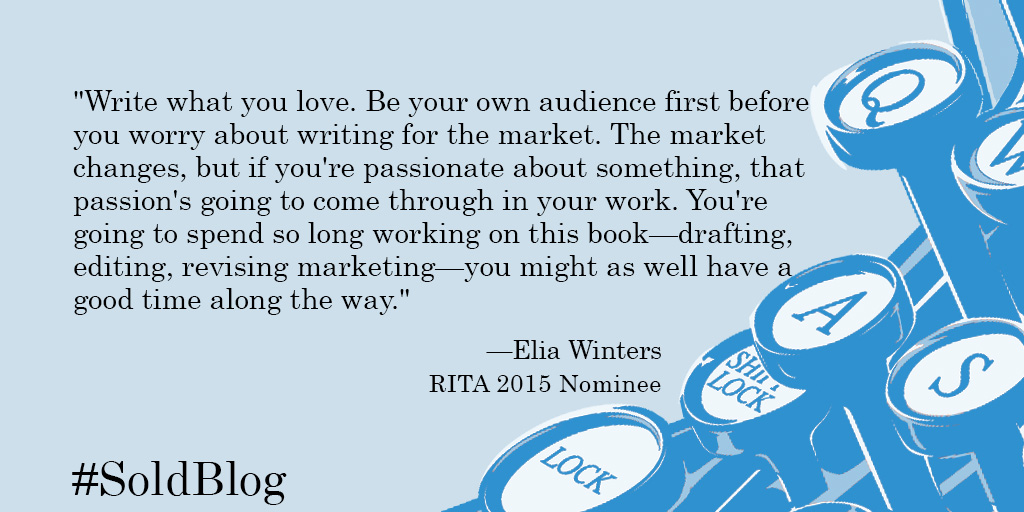 Read, share and enjoy!
Elia Winters' 2015 RITA nomination in Best First Book is…

Elia has always been a New England girl; she lives there now with her husband and an odd assortment of pets. In addition to writing saucy romance, Elia teaches high school English and works to balance her love of the outdoors with a bottomless well of geekiness. You can find her online at eliawinters.com.