Today, we bring you a post from our Archives. Harlequin editor Carly Silver offers a breakdown on what happens at the line editing stage of a book. By this point, the book has had a substantive edit, to work out the big-picture kinks with characterization and plot development. Now, the editor will give it a line edit to tackle issues with flow, sentence structure, repetition, and more, to make each line really shine!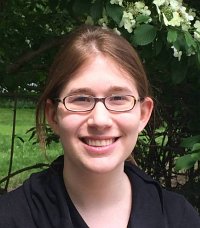 Although edits are definitely hard for an author, they can also be difficult for an editor! Most editors will have read the manuscript through twice already, so when editing they hopefully won't get too lost in the story and be able to focus on individual elements. Most authors consider it a great compliment when the editor is forced to go back and read the chapter once more because she got caught up in the story! Here, Carly Silver goes over the edit she did with Harlequin Special Edition author Amy Woods…
Wow! Time really flies. I can't believe that this is already the fourth in the series of author-editor posts that Amy Woods and I have completed, in anticipation of her debut novel, His Texas Forever Family. I'm thrilled to be back, this time to discuss the next stage in the editing process—line edits.
In her post, Amy did a great job of describing the difference between revisions, which address core issues at the heart of the story, and line edits, which are all about fine-tuning the manuscript, line by line. That's not to say that an editor will literally suggest that the author make changes in every line of his or her manuscript, of course, but line edits are more detail-oriented than revisions.
The cover letter I wrote to Amy, which I attached to the line-edited version of her manuscript, contained a list of specific questions or issues.  As I've mentioned, I absolutely love Amy's storytelling and world-building, so some of my questions had to do with the town she constructed—Peach Leaf, Texas—and wanting to know more about it. This was the stage at which both Amy and I went through the book with a fine-tooth comb and picked out any issues—particularly any logistical problems or inconsistencies—that a reader might find confusing. For example, the hero of His Texas Forever Family, Liam Campbell, is studying art therapy, and he has just moved to town. I wanted to know how Liam had time to set up his practice—if he indeed had one—and work as a teacher at the local elementary school.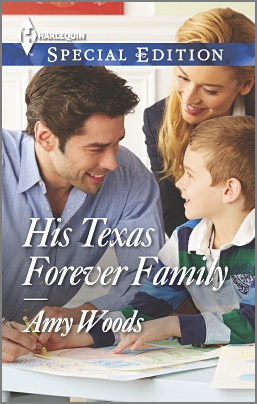 I also asked Amy to elaborate on her descriptions of characters and settings. Her dialogue was so evocative that I wanted to know more about what things and people looked like. What would the heroine, Paige Graham, wear on a date? How would she act if she ran into Liam in the middle of town? How would he react? Amy was able to enhance her already-rich story and make it even more compelling. I know that I, for one, was drawn indelibly into Peach Leaf.
As I've mentioned before, I am always conscious that a manuscript is a product of the author's hard work. I have no desire to alter the author's fundamental vision, but simply to help him or her deliver that creative dream in the best way he or she can. At the end of the day, we all are on the same team—we want readers to love our books! That's why conversations between authors and editors are so important. If I asked Amy to change something and she disagreed, saying that it was integral to the plot, that's OK. We would have a discussion and, if she felt strongly about that element, we would keep it. This relationship is a give-and-take, a collaboration that utilizes everyone's talents, and I always want to make sure that the author is happy with the final product.
I'm a lucky editor to work with Amy and everyone at Harlequin, and I'm really excited for you all to read His Texas Forever Family.
Thanks for reading,
Carly
Thanks, Carly, for the hours of work you also put into making this the strongest story possible for Amy! You can find out more about Carly on Twitter, @CarlyASilver.