Here's a timely post by Katie Gowrie, brought to you from our Archives!
Halloween is just around the corner, and along the thrills and chills we can all expect from fright night, it's a great time of year to cozy up with a romance—of the horrific kind, that is. Here's a roundup of some of some wonderfully creepy romances you should treat yourself to this Halloween!
Crimson Peak (2015)
This Gothic romance, directed by Guillermo de Toro, is worth a watch if you haven't seen it. The Victorian era love story follows American heiress Edith (Mia Wasikowska) as she marries a charming British gent (Tom Hiddleston) and follows him back to his eerie mansion in rural England. There are plenty of gruesome ghosts, haunted happenings and some tender moments, too, to keep you satisfied from beginning to end!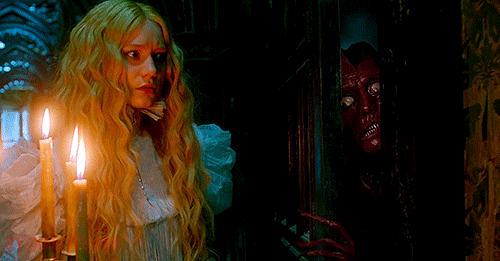 Bram Stoker's Dracula (1992)
This adaptation of the classic was directed by Francis Ford Coppola and stars heavy-hitters Winona Ryder, Keanu Reeves and Gary Oldman. Most people have their opinions on this one—they love it, hate it, love to hate it! All that aside, it did win three Oscars, and it had an impact on how we perceive vampires in pop culture today.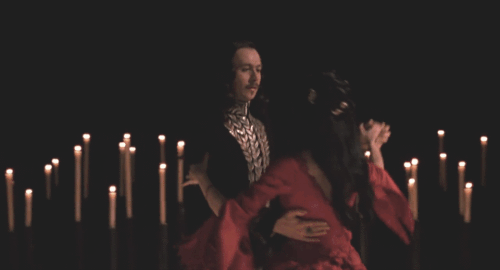 Ghost (1990)
This romantic thriller is another classic with an all-star cast. When potter Molly (Demi Moore) is in jeopardy, the ghost of her deceased boyfriend, Sam (Patrick Swayze), comes back to warn her with the help of psychic Oda Mae (Whoopi Goldberg). Love beyond the grave—what's not to like?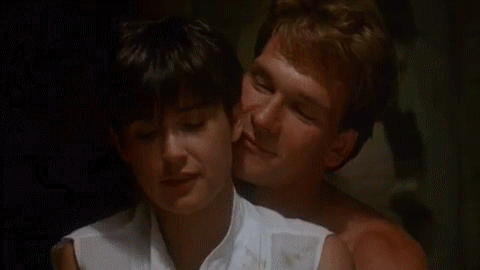 Warm Bodies (2013)
Ticks a few boxes—paranormal romance, dark comedy, zombie apocalypse. We're in! It shows the developing relationship between a human woman, Julie (Teresa Palmer) and a zombie named "R" (Nicholas Hoult). These two have their work cut out for them as they fight for love and tolerance for zombies, all while evading some sinister skeletal enemies.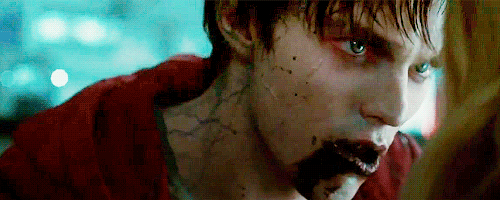 The Fly (1986)
This sci-fi horror, written and directed by David Cronenberg, was praised by viewers and critics—including for Jeff Goldblum's leading performance and the special effects. It portrays a romance gone very awry when eccentric scientist Seth (Goldblum) falls for journalist Veronica (Geena Davis—yay!) and uses his Telepod invention to tamper with human life. Let's just say it doesn't end well.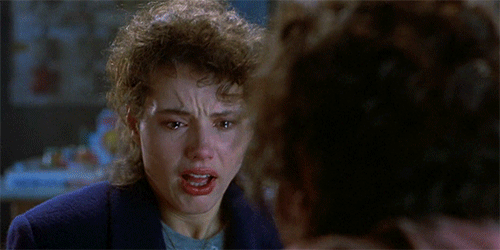 Let the Right One In (2008)
A Swedish romantic horror that tells the story of a bullied twelve-year-old boy and his unlikely friendship with a child vampire. Set in 1980s Stockholm with a focus on preteens, this might not be the first vampire flick that comes to mind for some, but the critical acclaim it received plus the slew of positive reviews online means it's probably worth checking out. (I intend to!)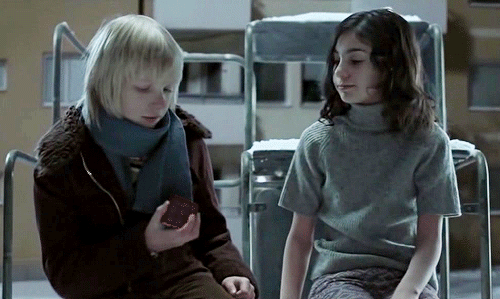 Anything Hitchcock…?
Who doesn't love an Alfred Hitchcock thriller with romantic elements, just in time for Halloween—or anytime, for that matter! There are plenty to choose from in the director's repertoire, but why not check out the award-winning Rebecca (1940), based on the Gothic classic by Daphne Du Maurier. Or Vertigo (1958), a psychological thriller film noir, starring King James Stewart and Kim Novak. A retired detective is hired to follow his friend's wife, and she's been acting…strange.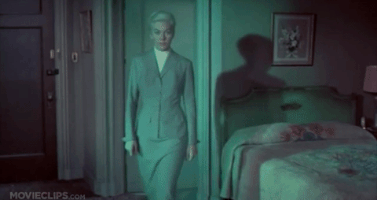 Bonus Watch: Casper (1995)
Nary a Halloween goes by that I don't indulge in this childhood classic. When teenager Kat (Christina Ricci) moves into a haunted mansion with her ghost therapist father (Bill Pullman—double yay!), she has more to worry about than fitting in at a new school. Her relationship with a certain friendly ghost (who turns out to be Devon Sawa—I'm on board for the 90s mayhem to ensue…) makes her new home a little less scary, despite the hauntings of The Ghostly Trio, Casper's vulgar uncles. Watch, and melt into a Casper-shaped marshmallow (or fried egg…if you don't know, you're about to).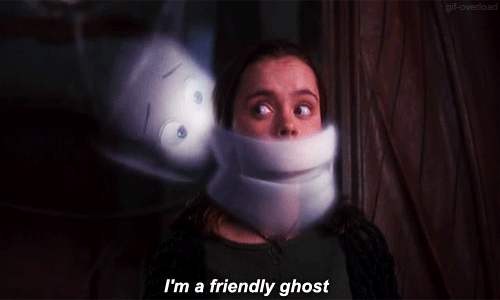 What do you say? This weekend, settle in with a love flick that will make you squee—or squirm!
What are your favorite spooky romances? Share what you love to watch and read around Halloween in the comments below!