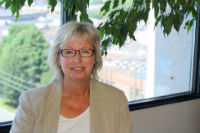 By Harlequin Senior Executive Editor Birgit Davis-Todd
Did you attend our Five Day Online Conference? We hope you enjoyed the blogs, chats, writing challenges, photos and Twitter events, which can be revisited in the archives. You had a chance to meet and network with the talented editors from all three acquiring offices—New York, Toronto and the UK. You also met many of our fantastic authors.
Post a comment below and let us know what you think! What workshops and events would you like to see at next year's conference? What would you like to see in next year's contest?
Please take a moment to fill out our short, anonymous survey about your SYTYCW conference experience to help us make the next event even better! Take the SYTYCW Survey here.
Last Chance to Polish Your Submission
The finish line is in sight. Will your novel be ready by the contest deadline of 4:59 p.m. EST, Monday, September 21st, 2015? Harlequin Community is here to help you on this last leg of your writing marathon! (If you need any help entering your manuscript, you can read this blog post for all the details.)
It's Finish Your Novel Weekend! Join your fellow writers and share your writing journey. Learn more here.
Still on the Fence about Submitting?
"If you don't play, you can't win," are words to live by. It's scary to put yourself out there and post your manuscript for others to read. But if you want to achieve the dream of being published by Harlequin—and winning a two-book publishing contract—then take a chance and enter the contest. You'll be glad you did!
Think Harlequin!
Harlequin is the world's leading romance publisher.  We are always on the lookout for talent, which is why we offer the annual SYTYCW conference and contest.  We are thrilled to report that we have contracted over thirty new authors since launching this event in 2010.
How many new writers will we discover in 2015?
The Last Word
On behalf of all the editors a big thanks for attending our five day conference.
Come back to read the finalists' manuscripts and vote! Here are the key dates:
September 22, 2015–October 6, 2015: Editors read pitch and first chapter ONLY (Part 1 and Part 2 on Wattpad) to determine the top 50 submissions, but full manuscript MUST be posted by September 21 to be eligible.
October 8, 2015–October 14, 2015: Go to https://www.wattpad.com/ HarlequinSYTYCW and vote for your favorite top 50 submission. The top 25 out of these votes will move on!
October 15, 2015–November 9, 2015: The editors review the top 25 manuscripts in their entirety, and the top 10 finalists move forward for public voting.
November 10, 2015–November 17, 2015: Go to www.writeforharlequin.com and vote for your favorite!
November 19, 2015: We announce the winner!
Who will be the next new Harlequin author—and winner of a two-book contract? We can't wait to find out!
Send me your questions or comments.  I want to hear from you.
Join the conversation on Twitter with the hashtag #SYTYCW15, and follow @HarlequinSYTYCW.