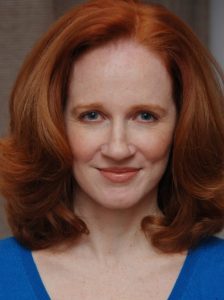 by Patience Bloom
On a somewhat regular basis, we'd like to discuss what we're reading, watching, and talking about. In addition to To All the Boys I've Loved Before, Sierra Burgess Is a Loser, Crazy Rich Asians, and, okay, The West Wing (again), I am absorbed by The Bold Type and am trying to get friends in the office to watch it. At first I didn't think I had the emotional bandwidth to watch another glamorous-friends/publishing show. My addiction to Younger, the love trials of Liza and Charles, had already torn out of my heart. No way will I like this alleged Sex and the City knock-off. But if you are into glamour, girlfriends, work-life, and New York City, I say, embrace this one!
I love Kat, Jane, and Sutton–the three ladies at the helm–but I worship the secondary characters. My reason to watch is Jacqueline (aka Melora Hardin aka Jan from The Office), Scarlet's editor-in-chief. She is tough, intelligent, perceptive, and most of all, kind when one of her charges needs a little TLC. She is the manager I wish I could be, but in real life, I would lose my marbles with Jane, who is all kinds of high maintenance (but she's a gifted writer). Jacqueline is my favorite for all the times she is nurturing future leaders, open-minded about issues she has probably outgrown, and able to bare her soul at the right moment and without serving her own needs. And she always looks amazing. In short, she is the adult I would love to be.
In addition to Jacqueline, what's not to love about Adena, the artist who woos Kat into her first serious relationship? Then there is Glorious Richard who plays Sutton's forbidden love interest. After being so treacherous on Mad Men and Desperate Housewives, Sam Page's "Richard" is dreamy.

Tough love boss Oliver (played by Stephen Conrad Moore) mentors Sutton as she begins her career in fashion. He is all business and immerses his protégée in what she loves most.

As for the three ladies, I am delighted to watch them grapple with relationship issues, outfits, their sessions in the garment room, and constant attention to their phones. They are thoughtful friends and always there for one another (yes, this exists in a work environment, I see it every time I'm in the office).

With all that's going on in the world and no matter where you are in life, this show is highly enjoyable.