Our team loves historical fiction, and we love to share what we're watching with you! Here's a round-up of some of the excellent historical content we're into right now.
Deirdre is watching…Miss Fisher's Murder Mysteries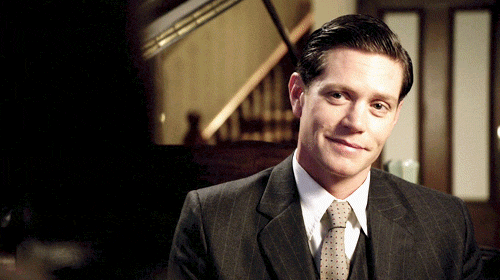 I have been completely absorbed in Miss Fisher's Murder Mysteries, a series set in Australia in the 1920s, now streaming on Netflix. Phryne Fisher is a heroine for our times – from the past! Unapologetically feminist and totally badass, Phyrne chases criminals in a car or a plane, defends herself with a pearl-handled revolver or her fists, and invites handsome men to bed with a quip and a raised eyebrow. And she does it all in the most stunning outfits of any woman on television. (Sometimes I have to pause just to examine all the details of her amazing ensembles. The hats alone!)
Despite a "cozy mystery" structure and overall tone, the show often tackles serious topics such as feminism, misogyny, racism, homophobia, class conflict, and trauma. These themes are woven into the plot organically in a way that feels fresh and contemporary as well as authentically historical.
One of the most delightful aspects of Miss Fisher is the romantic tension between free-spirited Phryne and straight-as-an-arrow detective inspector Jack Robinson. Opposites attract is one of my favourite romance tropes and the screenwriters cleverly heighten the tension by having Jack and Phryne become closer and closer (both physically and emotionally), but never quite get together.
And I could talk all day about Dot, Phryne's "Watson", and Dot's fiancé, police constable Hugh Collins! Or Phryne's capable butler, Mr. Butler, and her occasional helpers, communist cab driver Bert, and his friend, Cec. Not to mention Aunt Prudence (the always wonderful Miriam Margolyes) and "Dr. Mac"!
I have a few more episodes to go in the series – even though I would happily watch the show every night, I hate to come to the end. I will so miss Phryne's intelligence, wit, fashion sense and badassery! I can't wait for the movie!
.
Katie watched…Eve's Bayou!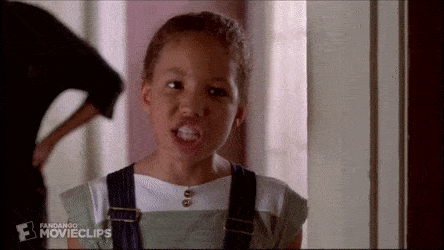 I was browsing through Crave and came across the 1997 film Eve's Bayou—featuring the very young Meagan Good and Jurnee Smollett-Bell! I was instantly intrigued and started watching. The story takes place in 1960s Louisiana, and I was spellbound as soon as Eve Batiste (Smollett-Bell) drawls that opening line, "The summer I killed my father, I was ten years old." From that point, the movie led me by the hand into a mystical world in rural Louisiana, with shots of hazy swampland and sweeping mossy trees. When Eve discovers a secret about her father, it slowly tears her family apart over a long, hot Southern summer.
The movie deals with some heavy themes, including forgiveness and navigating between truth and lies, but at its core, it's a film about relationships between strong women. A stellar Debbie Morgan plays the unforgettable Aunt Mozelle, Eve's psychic aunt and mentor. And Lynn Whitfield plays Eve's strong and always classy mother, Roz Batiste, who butts heads with her eldest daughter Cisely (Good). Eve herself is a fearless heroine who's determined to protect the women in her family at all costs. The movie, which was celebrated during the time of release and still is, was led behind the camera by women, too. Kasi Lemmons wrote and directed while Terilyn A. Shropshire edited; I enjoyed reading about them share their experience on making the film over 20 years later.
.
Hannah watched…Emma!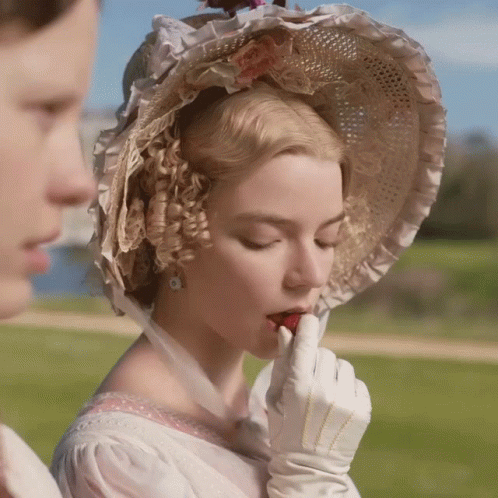 I'm a BIG Jane Austen fan. I was the kind of kid that used to watch, religiously, every period drama that was released (spoiler – I'm still that kid…). I'm pretty sure I know every word to the Colin Firth adaptation of Pride and Prejudice. So, I was incredibly excited to hear that a new adaption of Emma was about to hit movie theatres. I love Emma for lots of reasons. Not least because it was one of the first novels to make 'a difficult woman' its heroine. I'm also pretty firm in my belief that Clueless is the best adaptation of Emma. So…you could say that I had high hopes for this adaptation. And I wasn't disappointed! Autumn de Wilde just gets Emma. She has made, in this film, something that's witty, heart-felt and impossible not to love. Also, that dance scene between Emma and Knightley is everything.
.
Connolly is watching…Sanditon!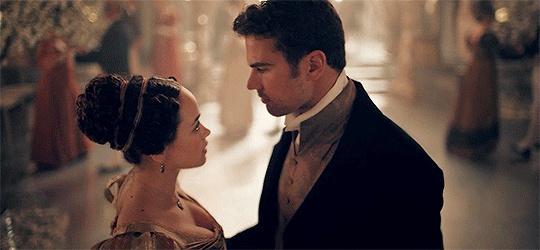 Several of our authors discussed the ending of Sanditon on Tuesday, so it should come as no surprise that this is a television show that many Harlequin editors are watching. While my colleagues in the UK were able to see the finale months ago, it was just released on Sunday here in the US. I have yet to see the finale, and, given the fact that my colleagues shared what they wished had happened at the end of the first season, I must admit that I am a little afraid to do so.
Nonetheless, I feel the need to share my love for this show overall. The setting is so immersive, and I think it's particularly helpful that we're seeing this resort through the eyes of a woman who has never been there before. It helps orient us to time period, as we discover through her eyes which technologies are new and exciting. Also, due to her position in society, she's able to provide a slightly more modern view of her society's expectations, which I think helps engage viewers.
There's so much to love about Sanditon, so if you haven't had a chance to check it out yet, I highly recommend doing so!
What historical TV shows and movies have you been watching lately? Share with us in the comments below!