Labour Day is around the corner and summer is winding down for many of us, but we can still celebrate vacation romances! Check out this listicle from our Archives on why we love 'em, and why those of you in North America should enjoy your last long weekend of summer curled up with one!
By Katie Gowrie
It's officially summer! And we at SYTYCW are more than happy to celebrate the warm-weather season. With long weekends and sunny months ahead, many of us are gearing up to go on vacation.
This is the perfect time of year to reach for that romance that seems written for the beach (or the hammock by the lake, the chaise longue on your patio, maybe with a chilled glass of Riesling?). And what better read to devour on your vacation than a satisfying vacation romance.
Here's three reasons we love to read a vacation romance while soaking up the sun!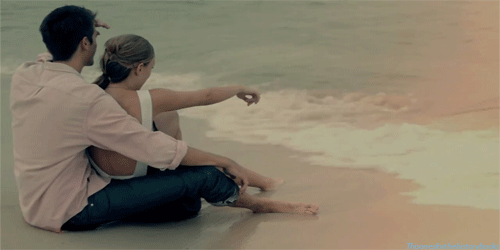 Gorgeous backdrops galore. These books allow for a wide array of fantastic and intriguing settings you'll feel like you're visiting yourself. Who doesn't love to escape to a posh European city or be lulled by the enchantment of a tropical island paradise? If you're not away on vacation physically, at least you can be mentally!
What happens on vacation stays on vacation. These romances often up the ante by featuring characters doing things they wouldn't normally do. Your characters have left their normal working lives behind for adventure and relaxation. That no-holds-barred, invincible feeling you get while travelling can lead to some pretty action-packed (and steamy?) situations.
New place, new feelings. Something about being in a different place makes life feel different. Perhaps the heroine has met an enigmatic stranger while abroad and falls for him spontaneously. Or maybe the hero finds himself on a cruise with someone he's known for years – but in a different environment, he sees her in a different way. When things the hero and heroine aren't allowed to feel (or act on) at home suddenly become impossible to ignore away from home, it can make for a fun, tension-filled and conflict-riddled story.
With so many reasons to love vacation romances, you can't go wrong picking one up and immersing yourself in a solid love story.
What do you love most about vacation romances? Tell us in the comments below!