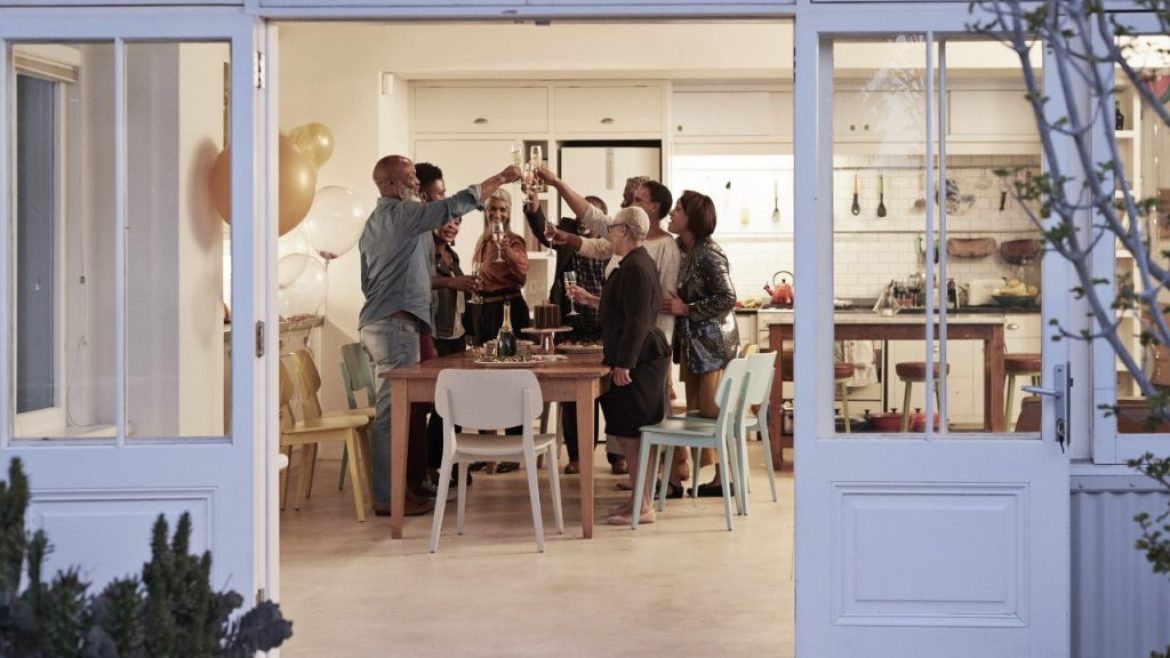 By Johanna Raisanen
It's the holiday season again and the end of another year. Wait! How did that happen? Wasn't Halloween just a few days ago? This pandemic has time all wonky in that it's simultaneously going by so slowly and yet so fast. Weird.
But as Christmas approaches, us editors are busy trying to read proposals and manuscripts as quickly as possible because all of publishing takes a break in December. Editors—and writers—are rushing to meet deadlines before the festivities begin.
Faced with my own workload and crush of deadlines, I'm happy to turn to my other passion (besides books): baking! Every Christmas I make my shortbread and gingerbread cookies. People (ahem, like my boss Kathleen Scheibling) have been known to be quite eager for my cookies. My shortbread is so light and fluffy—and loaded with butter!
And my gingerbread is spicy and also light—it's a Finnish recipe I learned from my mom. She passed away in 2006 so when I make her gingerbread, it's a way to feel closer to her. She used to make the most beautiful gingerbread houses. I stick with the cookies, but one day I want to try my hand at building a house. The recipe is so special to me—I still have the copy she wrote in her own hand. The best part, which always makes me smile, is there's no quantity for the flour. It just says add flour. When I asked my mom (in frustration) how much, she simply said keep adding until the dough feels right. After so many years, I've mastered the "feel" of the dough, and it's a lovely memory. Also, I swear it's the best gingerbread I've ever tasted.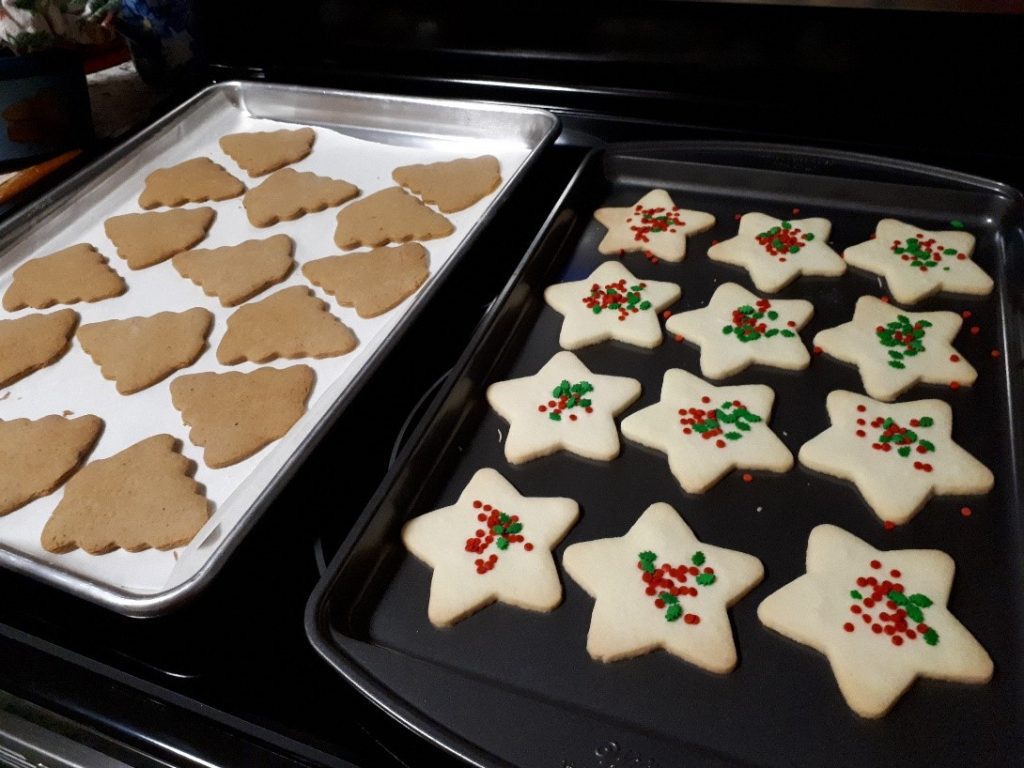 This year, though, I'm going to try to add something new to my roster of treats. First, I'm going to make these Raspberry Vanilla Cream Cheese Pinwheels: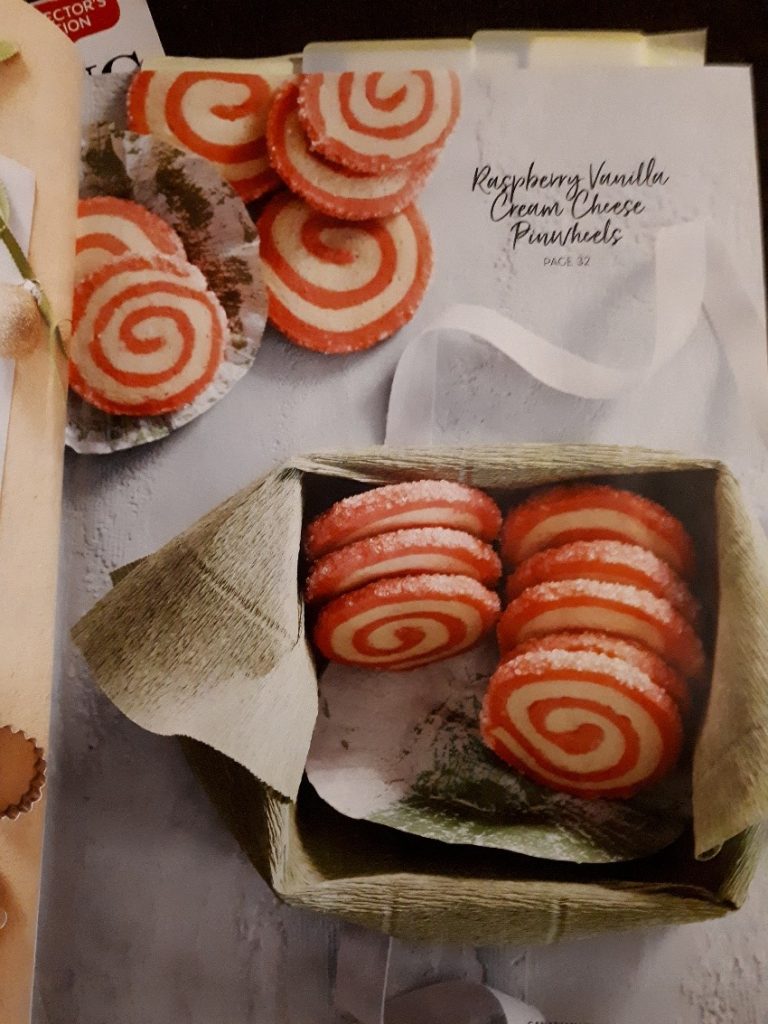 Aren't they gorgeous? And very festive.
And because I have a friend who is very much a chocoholic, I thought I'd try some fun Christmas Tree Brownies: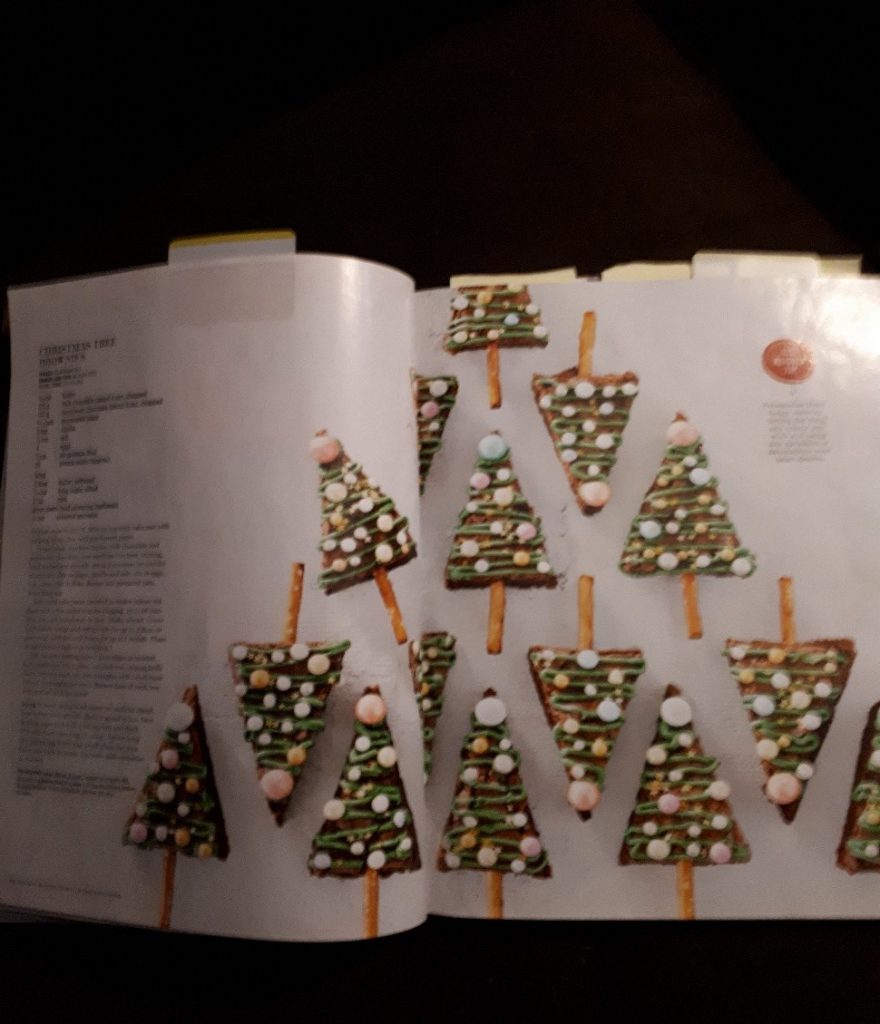 The third new cookie I'm going to make are these Lemon Crackle Cookies—just because I love anything lemony!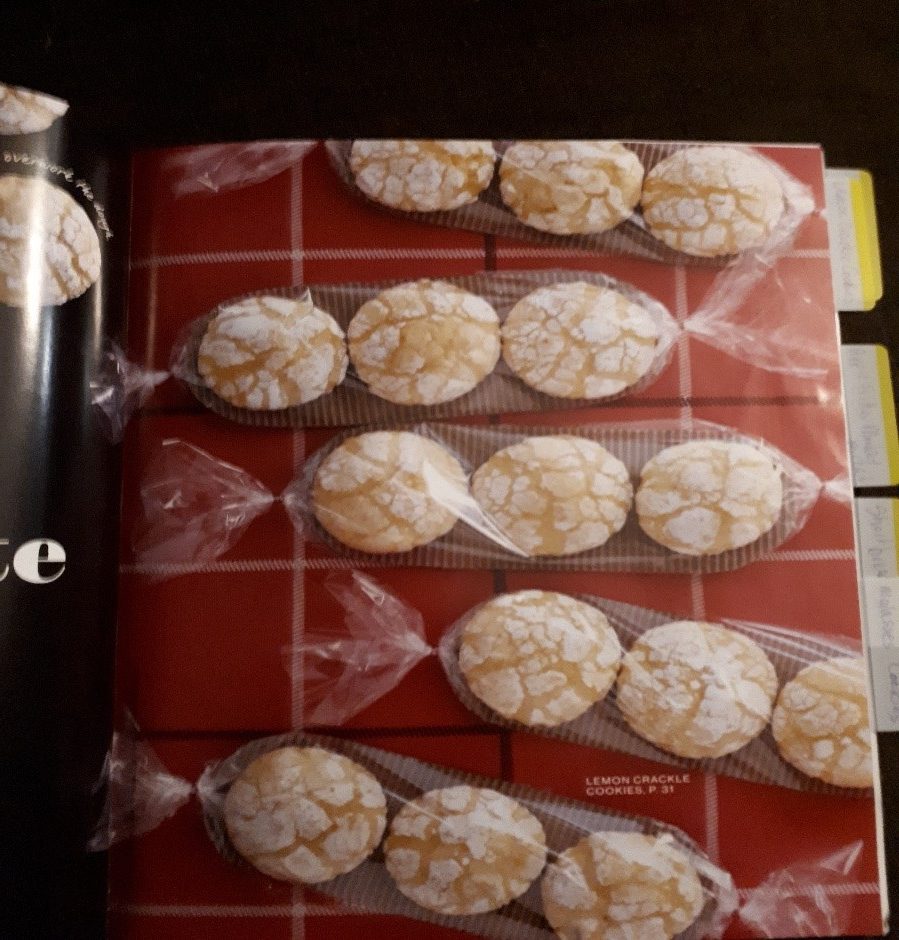 All of these treats are quite fussy and a lot of work. Rolling out cookie dough for shortbread and gingerbread, two different colors of dough that need to be rolled together into a log and sprinkled with coarse sugar, brownies with decorations and lemon cookies that need to be coated in sugar… All of these are way more work than my usual go-to drop cookies.
Now that I'm writing this, I'm starting to think I may have bitten off more than I bake! In this busy time of year, I may or may not get to all of this, but I won't beat myself up about it. The shortbread and gingerbread will definitely get made, and the rest? Bonus.
Happy baking to all. And happy holidays! Here's hoping 2022 is the year we finally see the back end of this pandemic. I'm looking forward to reading more fantastic romance novels in the new year!
Finally, here's a picture of my chocolate lab, Frankie, who was less than impressed with my (unsuccessful) efforts at taking a Christmas photo of her in an antler headband.