In today's blog we're delighted to talk to Janice Preston, Lara Temple, Elisabeth Hobbes and Nicole Locke about their latest historical miniseries The Lochmore Legacy.
One Scottish castle. Four breathtaking romances through the ages.
The bitter feud between the Lochmore and the McCrieff clans is the stuff of legend. And Lochmore castle has been witness to it all. The battles, the betrayals, the weddings, the wild passions. But with the arrival of a new owner to Lochmore, the secrets buried deep in the castle are about to be revealed through four romances, as we fall back in time through the Victorian, Regency, Tudor and Medieval eras…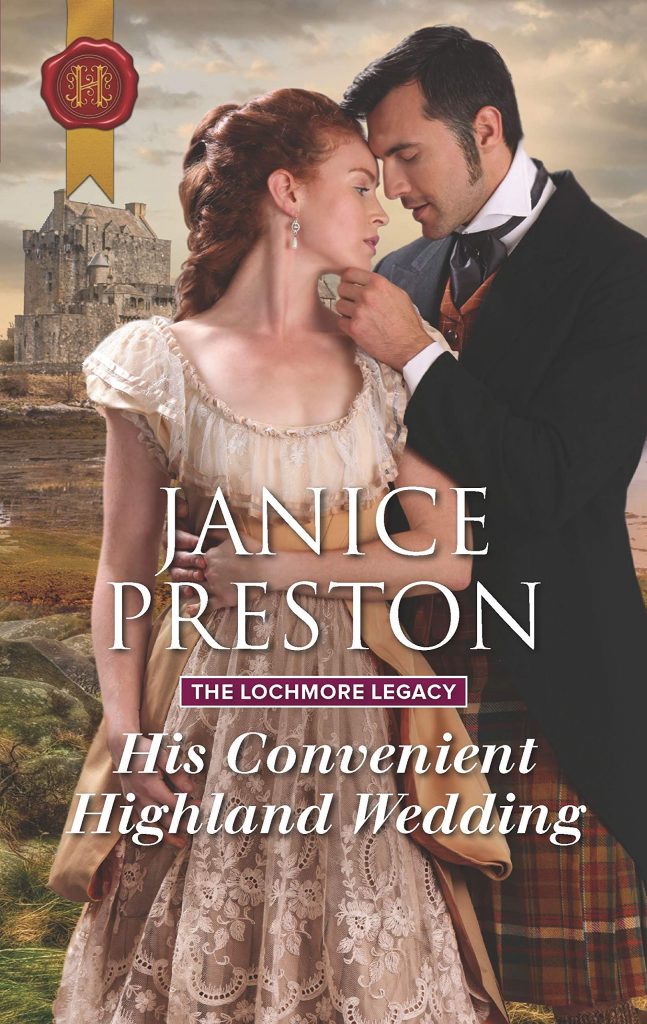 Can you tell us in one sentence what your book in the series is about?
Janice Preston: Disgraced Lady Flora McCrieff is married off to rich but low-born businessman Lachlan McNeill but all her efforts to bridge the chasm between them are rebuffed by Lachlan, determined to hide his past from his aristocratic bride – and to protect his guarded heart.
Lara Temple: The Duke of Lochmore would do anything to secure his son's future, even make a marriage of convenience. But can he hold firm to his resolutions and his honour when plain governess Jo Langdale turns his world on its head?
Elisabeth Hobbes: Returning from Stirling to Lochmore Castle, new earl, Ewan discovers the runaway fiancée of Duncan McCrieff in his cart and reluctantly agrees to take her to safety. That's quite a long sentence!
Nicole Locke: To rectify the past, Rory must seize his future…and his enemy wife.
The series is set around Lochmore castle – in four different eras! How did you all ensure the location would feel consistent in each story?
Janice Preston: We shared many photos and videos that inspired us, and Elisabeth visited the area where our fictional Lochmore Castle is situated. Her photos were a real help, and I sketched maps of the castle and its fictional location, and also planned the layout of the castle in Victorian times (when my story was set) to help us stay consistent in the appearance of the castle as we went back in time.
Lara Temple: We had a great time sharing pictures of castles (inside and out) and thinking about what elements we wanted it to have – for example I wanted a sea gate leading down to the bay, a tower so I could put the mad/annoying aunt in it, etc. Then Janice actually did a sketch of the layout of the castle with floor plans and everything! She's missed her vocation as an architect!
Elisabeth Hobbes: With a lot of emails and messages passing back and forth! We knew the key locations and features of the castle that were important to all the stories. Once we'd found a few real life castles and a geographical location to use as a template we mapped it out (thanks to Janice's drawing skills) with different coloured pens for the changes over time. We emailed each other key descriptive scenes to check we were all consistent – which had the added bonus of meaning I got to read parts of the other books ahead of time.
Nicole Locke: On one level, we certainly needed to understand the architecture of each era. Such as what was popular during the time and what was capable of being built. And obviously, the stories were written backwards, so truly it was the first story which laid the foundation.
Fundamentally, however, in order to keep the stories consistent, we focused on the characters of each story and found ways to echo the storyline and mystery. One way was the importance of the brooch. The other was the significant location of the crypt. My favourite of all was that no matter what happened in the future (or in the other books), the love between Rory and Ailsa would endure. It would be for 'always.'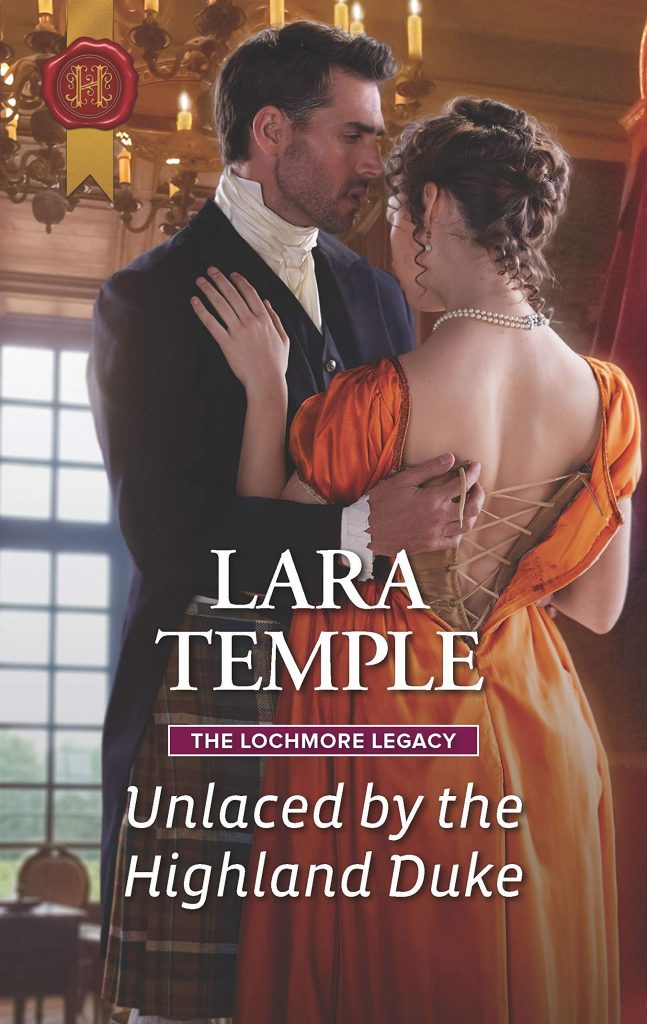 How did the process of collaborating on the miniseries differ from your normal writing process?
Janice Preston: Much of the process was the same – my romance and the Scottish history that formed the backdrop wasn't affected by the other stories. But we liaised closely over the setting and even more so over the mystery and when and how each clue should be revealed. Personally, there were times when thinking about the mystery and the clues to be revealed made my head spin, simply because we were travelling backwards in time! It took attention to detail to make sense of who knew what when so that everything worked out. I really enjoyed it but it was definitely a challenge!
Lara Temple: One of the big differences for me was that I was accountable to other authors, not just to myself. I really, really didn't want to disappoint them. But for the most part I loved working with Janice and Elisabeth and Nicole – they are all good friends of mine and we've met several times since I started writing for Harlequin and I feel comfortable not just sharing ideas but sharing problems and challenges, something which you usually don't get to do when you're flying solo. So even when we were each writing away in our individual bubbles, it felt like they had my back if I needed them – it's a great feeling!
Elisabeth Hobbes: I'm quite a pantster when I write so having to make sure I included everything that the story needed was a challenge. One of the nicest aspects of the collaboration was having three other writers to talk to when plot points got knotty or I wasn't sure if a scene worked. I always stick a few geeky private jokes in my books so it was even more fun that all of us added in a few Easter eggs across all four books. I wonder how many eagle-eyed readers will spot them as they read the series.
Nicole Locke: I write a Medieval series, so this differed in one significant aspect for me. After all, Janice, Lara, and Elisabeth wrote their Lochmore books first. Thus, where I put the crypt, etc., needed to be in the same location where they already wrote it.
Also, since my imagination runs rampant and usually at the very last second, I needed to grasp the enduring details of my characters' story early so the other authors could put it in their books. For instance, if I wanted a brooch to have a fiddly clasp, over the generations it needed to stay constant.
But again, it was the happily-ever-afters for our heroes and heroines which drove the stories. It was such a joy not to contain Love to just one book, one story, one time period. We wrote about love that would last forever.
Did you have to do a lot of research to get your time-period spot on? If so, how did you do it?
Janice Preston: I did more research than I normally do, as all my previous books have been set in the Regency. Moving to a different time period (1848) was challenging and time-consuming but I loved finding out about Scotland in that era. I did much of my research online but only ended up using around a tenth of what I learnt.
Lara Temple: I did a ton of research because this is my first Highland set novel. I've travelled in Scotland, but I wanted to research things like how long it would take to reach Lochmore from London, what the economy was like during this post-war period, how the social structure and clan relations were changing. I didn't want any of the research to stand out but just be there under the surface, and that meant it had to feel real to me. I love this part of the writing process!
Elisabeth Hobbes: This was a change of period for me because up until now I've only written Medieval stories. Fortunately the 15th century is one I studied as part of my History degree so I had a starting point. My focus had been mainly England and the Tudor dynasty though, so I enjoyed reading up about the Scottish Stuarts. The time period is often described as Tudor, but Scotland was a separate country at this point and they would have taken great exception to that description.
As ever, used visual sources such as paintings and tapestries for clothing and weaponry. I also took my family on a camping trip to Stirling Castle then on to the location of fictitious Lochmore Castle and took them round a lot of ruins and museums.
Nicole Locke: I was fortunate because I wrote from my favourite time period: Medieval. I only needed to clarify points so that the continuity between stories was kept.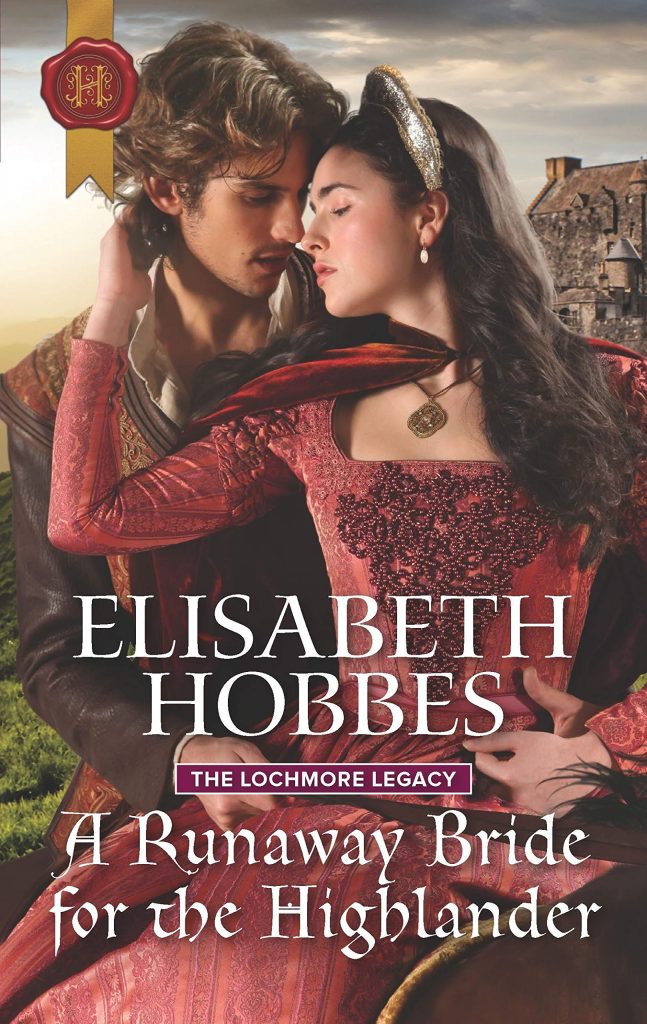 Can you give us a hint of what's next in store for your readers?
Janice Preston: His Convenient Highland Wedding is being published in the middle of my second Beauchamp mini-series – The Beauchamp Heirs.
Lady Olivia and the Infamous Rake (book 1) came out last year and book 2 – Daring to Love the Duke's Heir, which is the story of the Duke of Cheriton's eldest son and his search for the perfect bride for a future duke – is coming out in July. I am currently writing book 3, as yet untitled, about the Duke's troubled younger son, Alexander – another convenient marriage story, but very different from His Convenient Highland Wedding, and I hope that will be published towards the end of this year.
Lara Temple: Well, my Highland Duke pushed his way (very rudely) into the middle of another series I am writing about three siblings from the notoriously Sinful Sinclair family. Lucas, the Earl of Sinclair has already had his story (it was out in January), but his roguish brother Chase will have to face his match in July and stubborn Sam's story will be out towards the end of the year. I've adored writing this trio of tales and will have a hard time saying goodbye to the Sinclairs. Though the pots are already bubbling away with ideas for my next series…
Elisabeth Hobbes: A return to the Danby Brothers series to discover what the next generation are getting up to. This is the story of Lucy's son Robbie, brought up believing he is Roger's son, and what happens when he discovers the truth.
Nicole Locke: I'm writing a turning point in the #LoversandLegends series. Not the ending, but the next book will answer loads of questions.
How? I'm writing the tale of one of the villains: Reynold. Readers first learned of him in The Knight's Scarred Maiden, and he showed up again to continue his evil mysterious deeds in Reclaimed by the Knight. But in the latest, it'll be revealed he's had his hand in just about every nefarious exploit throughout the series.
Does such a villain deserve his own happily ever after? Oh, very much so. First, he deserves to get knocked on his head by a heroine who won't take none of his nonsense.
Most importantly he deserves love. Why? Oh, well, that's not for me to write and tell…. 😉
Be sure to check out The Lochmore Legacy miniseries:
His Convenient Highland Wedding by Janice Preston
Unlaced by the Highland Duke by Lara Temple
A Runaway Bride for the Highlander by Elisabeth Hobbes