You've come to the right place to find out what Harlequin editors are looking for right now. Active calls for submissions are posted on this page and change regularly. If you don't see anything here now, check back for updates.
Never miss a call for submissions by signing up for our monthly newsletter here!
Upcoming Events
#CarinaPitch 2021
Coming July 14th 2021!
#CarinaPitch is our once-a-year pitch event where aspiring authors can pitch their books to us via Twitter. If an editor requests your work, you'll receive invaluable professional feedback in addition to consideration of your manuscript.
CarinaPitch is only for proposals/partials. Submissions should consist of a 1600 word synopsis and the first three chapters. For more information, see below.
Over the years, we've requested revisions on and/or signed to publication over 65 manuscripts submitted through #CarinaPitch. We love finding new authors to acquire at this event, so start working on your pitches now, and join us July 14th!
Authors from marginalized or underrepresented communities are welcome and encouraged to participate; you may self-identify using the appropriate hashtags if you wish, but it is by no means required.
HOW IT WORKS:
On Wednesday, July 14th 2021 between 9 am and 9 pm EDT, Carina Press editors will be monitoring the #CarinaPitch hashtag on Twitter for book pitches from authors. 
If a book pitch is requested by an editor via a "like," that editor will review the proposal.
#CarinaPitch is only accepting proposals, consisting of a query letter, a synopsis, and the first 7,500 words.
Editors will respond with personalized feedback to all #CarinaPitch projects they request and receive by the deadline.
All authors who receive a #CarinaPitch request will receive a response by September 15, 2021.
What kind of feedback will I receive?
Our editors do their best to provide helpful feedback on all #CarinaPitch manuscripts. This feedback is usually in the form of a short paragraph outlining potential areas for growth. These are meant to be guidelines for authors to use as they revise, rather than strict instructions.
Why proposals only? What if I have a complete manuscript?
Working with only proposals means we can get back to you faster. If your manuscript is complete, you're still welcome to participate, but please only submit your synopsis and first 7,500 words,along with your query letter.
ELIGIBILITY TO PARTICIPATE:
Your manuscript must be a romance. We accept all subgenres of romance with the exception of inspirational.
Submissions must be received by August 11th, 2021. Submissions sent in after this date will still be considered for publication but will not be eligible for the feedback opportunity.
Your manuscript must be new material. For this opportunity, we will not consider previously published material, whether self-published or released via a publisher. We define previously published as something that has been available for sale or free download on a retail site. Wattpad, critique sites or other similar crowd-reading sites do not count as "previously published."
The project cannot be one that has previously received a pass letter from Carina Press.
You may pitch more than one project.
HOW TO PARTICIPATE:
Craft your compelling book pitch into one tweet. Pitches can only be one tweet long and must include the #carinapitch hashtag. You may pitch the same project twice during the event.
Starting July 14th at 9 am Eastern time, post your pitch to Twitter from your public* account using the #CarinaPitch hashtag. We also suggest using genre hashtags, listed below, to further categorize your submission. *Note: If your Twitter account is locked/private, we will be unable to see your posts; your account must be public to participate. Posts on private accounts are only viewable to followers, so in order for us to see your pitches, your account must be public.
Please do not post pitches for one book more than twice during the #CarinaPitch event. Even if you're changing your pitch, please pitch the same book no more than twice during the day. Don't worry, we're reading every single pitch, so as long as you post it once, we'll see it! Twice gives you the opportunity to change things up.
Watch for a reply/like from a Carina Press editor. Please note that you may only submit your manuscript to one editor, even if multiple editors are interested.
The requesting editor will contact you via DM with their private #CarinaPitch submission link. You may need to follow the editor in order for them to contact you.
Submit your proposal via the provided link by 11:59 EST on August 11th 2021. Your submission must include the following:

A query letter, including your Twitter pitch
A complete synopsis, approx. 1,600 words
The first 7,500 words
If an editor lets you know they'd like to see your submission and your manuscript is already in our queue:
Update your submission via Submittable, using a note.
In the note, please include the Twitter pitch, your Twitter handle, and the name of the editor who requested the manuscript via #CarinaPitch.
Update your submission no later than August 11th 2021 at midnight Eastern Time.
NOTES ABOUT #CARINAPITCH
You don't need to direct your tweet/post to a specific editor. Everyone will be monitoring the hashtag throughout the day.
Please don't post your pitch more than twice during the day on Twitter. We know you want to make sure we see it, but please respect the rules outlined above. This way, the hashtag/page doesn't become cluttered, and all authors have equal opportunity to be seen.
You can find our editors' current wishlists here. Individual editors also occasionally post their MSWLs on Twitter.
Information about what we publish, our submissions guidelines and specific FAQs can be found here.
Use genre hashtags! We've listed a few for you at the bottom of this post.
ONE LAST (VERY IMPORTANT) NOTE:
If your pitch isn't selected by an editor, that doesn't mean we don't want to see it. In the end, it's the story that will get us to acquire the book, not the pitch, so if you've written a romance, please still submit it to us via our regular submissions process.
PARTICIPATING EDITORS:
Kerri Buckley @BuckleyKerri
Stephanie Doig @StephanieDoig
Ronan Sadler @ronanedits
Mackenzie Walton @MackenzieWalton
John Jacobson @DreamingReviews
Deb Nemeth @DebNemeth
Alissa Davis @AlissaDenay
Kate Marope @TheRibbonMarker
ADDITIONAL SUGGESTED HASHTAGS:
#CR = Contemporary Romance
#DIS = Disability
#DV = Diversity
#ER = Erotic Romance
#F = Fantasy
#HR = Historical Romance
#IRMC = Interracial/Multicultural
#LGBTQ = Lesbian Gay Bisexual Transgender Queer
#M = Mystery
#OWN = OwnVoices
#POC = People of Color
#PR = Paranormal Romance
#ROMCOM = Romantic Comedy
#RS = Romantic Suspense
#SF = SciFi
#TT = Time Travel
#UF = Urban Fantasy
Current Open Submissions
Harlequin Welcomes More Submissions from Black Authors
Dates: Open-ended, no deadline
Series: All Harlequin romance lines
Instructions: Please include #RomanceIncludesYou with the title of your manuscript
The romance writing and reading community includes people of all backgrounds, communities and cultures who share an enjoyment of stories that celebrate love and happiness. Harlequin is committed to bringing readers a wide range of stories that reflect our diverse society.
We want to publish more diverse and inclusive voices and stories. We welcome all authors to the Harlequin community and we are reaching out to especially welcome and invite story submissions from Black writers for Harlequin's romance lines.
There's no time limit on this call for submissions. You can submit your manuscript for consideration whenever the time is right for you. It can be an #ownvoices story or another story you want to tell. Please include the #RomanceIncludesYou hashtag with your title and submit to the romance line best suited to your story. We will offer our editorial feedback within 60 days.
Information on Harlequin series romance, including writing guidelines and how to submit your story, can be found at Harlequin.Submittable.com. Writing guidelines and submission information for Carina Press, our digital-first imprint, are found here. You do not have to be represented by an agent to submit.
We look forward to reading your love stories!
Past Submission Calls
Medical Romance Includes You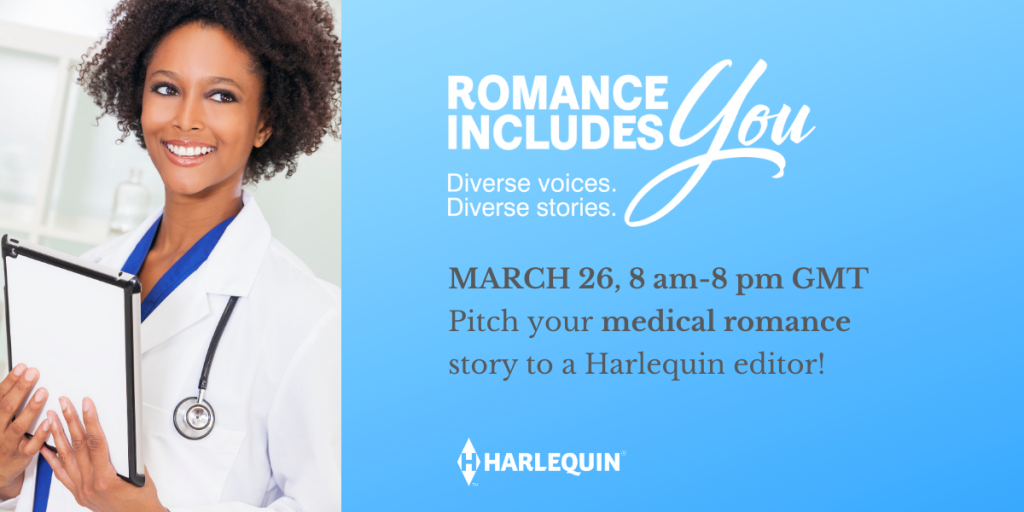 Have you been dreaming of captivating readers with a pulse-racing medical romance? We're looking for Medical Romance books from underrepresented authors that will immerse readers in the drama of the medical world. Underrepresented voices includes, but is not limited to, authors who identify as Black, Indigenous or people of color (BIPOC), members of LGBTQ+ communities, marginalized ethnic and religious cultures, and people with disabilities and neurodiversity.
Pitch your story to a Harlequin editor and get helpful feedback–you may even become our next Harlequin author! Click here for more details.
#MedicalRomanceIncludesYou is happening on Friday, March 26, 2021 from 8am to 8pm GMT on Facebook and Twitter. Join our Editor Q&A on March 5 at 11 am ET on the Write for Harlequin Facebook Community to chat with our editors and ask your questions ahead of pitch day!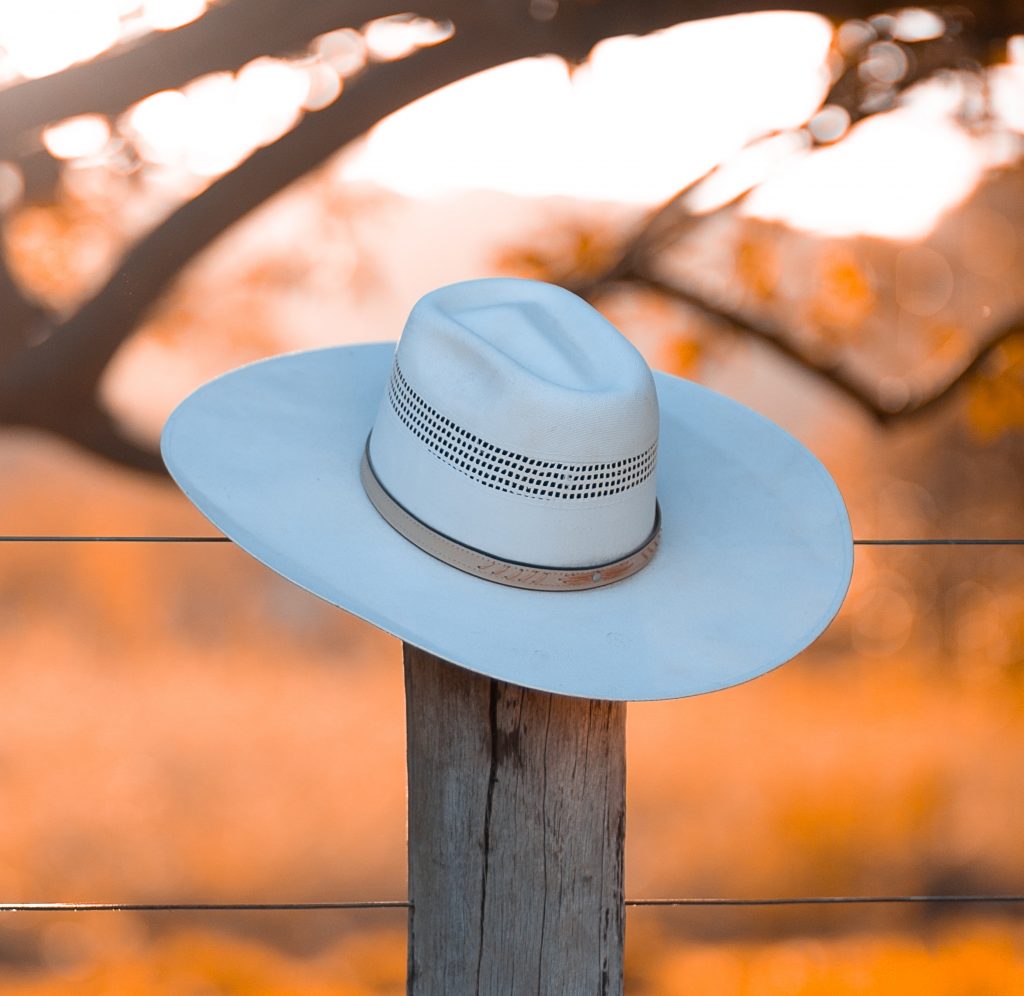 We Want Westerns! Harlequin Desire Blitz
Harlequin Desire is hosting the We Want Westerns Blitz! We're accepting Western submissions of full manuscripts on our Submittable page from January 22, 2021 to February 5th, 2021. Responses guaranteed by March 5th, 2021.