We're back this week with a Special Sunday Ultimate Crush by a member of the Jamie-Fraser-appreciation club, especially designed for everyone who has been eagerly awaiting today's release of the next installment of Outlander! Because we know it's not just us… Stepping up to the mic this week is… Harlequin Historical author Sophia James! 
My Ultimate Crush… is Jamie Fraser from the Outlander series by Diana Gabaldon. Why? Because…
1. He's a man of the 18th century with a world view from that time that is whole and intact. His core characteristics are never compromised by 21st century understandings. I think that is vital to make a historical believable.
2. He's a clever man with a wide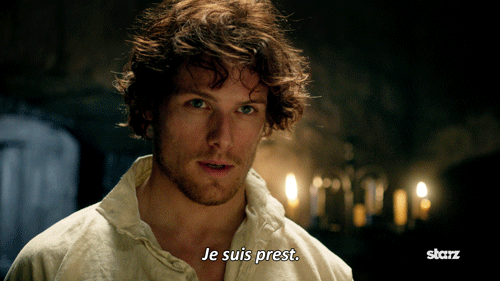 and eclectic education. He uses this often to make sense of his world in a logical and rational manner. He uses quotes from the Bible, books, poets, bards and philosophers and they never seemed forced on him by the author but come organically from the story itself.
3. He is a leader of men with a religious and moral bent. He takes on responsibility without complaint. Strong but fair he is also not perfect. He angsts over some decisions but once he makes a decision he sticks to it without waiver.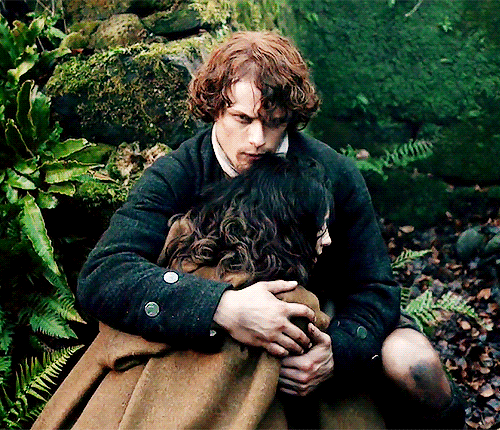 4. He falls in love with one woman and loves her all of his life. Completely with body and soul.
5. There is a sense of mystery and danger about James Fraser that keeps a reader guessing. He is on the one hand fair, generous and honest and on the other brutal and dangerous. But he never kills without good reason and he accepts his flaws without excuse.
6. The author has used a series of words particular to James Fraser and actions that are repeated often during the books. This helps the reader get a deeper knowledge of his character.
7. Using layering Diana Gabaldon only gives us bits of his back story at first, a tantalizing technique that makes the reader want more.
8. His integrity and honesty are paralleled with the rampant dishonesty of politics in the time in which he lives.
9. His 'unflagging joy' is heart-warming and poignant given all the trials he has suffered. He maintains a sense of humor and honor in everything he does.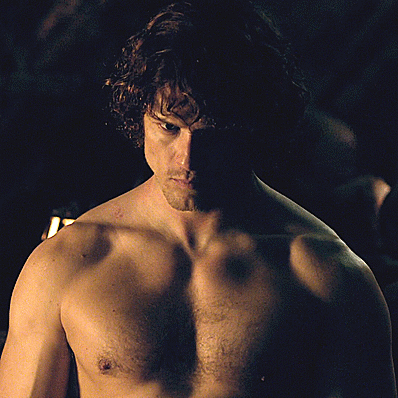 10. And none of the above mentions his physical beauty or prowess on a battlefield or in a bedroom.
James Fraser is a man who leaps off the page without remorse or apology, damaged but hopeful, a man of danger and integrity.  His deep point of view is largely missing in the first few books of the series but despite this the reader knows him, right to the very marrow of his bones. And loves him.
We hope you enjoyed your second Jamie Fraser related Ultimate Crush – we certainly did! And we promise… this won't be the last you see of this delicious hero!   

Don't miss: Wednesday's Advice from the Archives!
Happy writing! 🙂