This week Harlequin Intrigue author Tyler Anne Snell reveals her Ultimate Crush on leading man Jack Burton!
When asked who holds the title of my fictional ultimate crush, only one man immediately springs to mind. Played by my real life crush Kurt Russell, Jack Burton is the leading man in the movie Big Trouble in Little China. If you haven't seen this movie, I suggest you do. If only to marvel at late 80's Russell and leading lady, Kim Cattrall.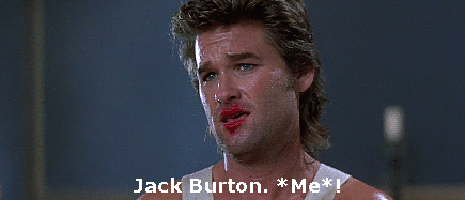 Taking place in the mysterious underworld of San Francisco's Chinatown, truck driver Jack helps his friend rescue his fiancée from bandits and an ancient sorcerer. It's a whirlwind of great lines and fun chemistry, an enjoyable action movie with magic, mystery and romance mixed in! But, the plot isn't why I love Mr. Burton. No, there are several reasons this character has stuck with me throughout the years.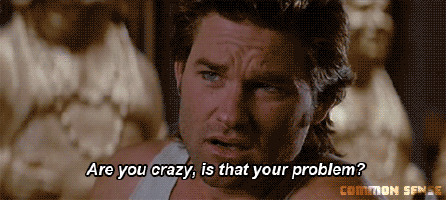 Jack Burton has heart. Sure, he doesn't understand everything that's going on, but that doesn't stop him from charging in head first to help save the day. What's more, Jack never really saves the day. He deals the final proverbial blow but for the great majority of the film it's his friends that really do the work to get him there. That, however, doesn't detract one bit from Jack's solid character. He's confident, unafraid to stroke his ego, and hilarious. He doesn't stand down and he doesn't give up.
When he's giving his outlandish speeches to his friends or lady love interest Gracie Law, you can feel a wild fascination for the down-to-earth truck driver.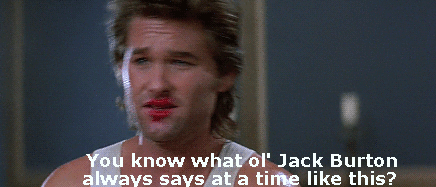 Jack Burton may not be as cool and suave as James Bond or Mr. Darcy, but he's relatable. His flaws give him character and depth. A man's man that you aren't afraid to approach. Filled with good intentions and absolutely mouthwatering in a pair of blue jeans, Jack Burton is the pinnacle of a great hero and my ultimate crush!
Thanks Tyler Anne! We will definitely be adding this to our to-be-watched list! Who is your #LeadingManCrush? Tell us below!